Articles
City Year: Lessons Learned
City Year corps members based in Los Angeles write about their experiences.Everyone has their own reason for joining City Year...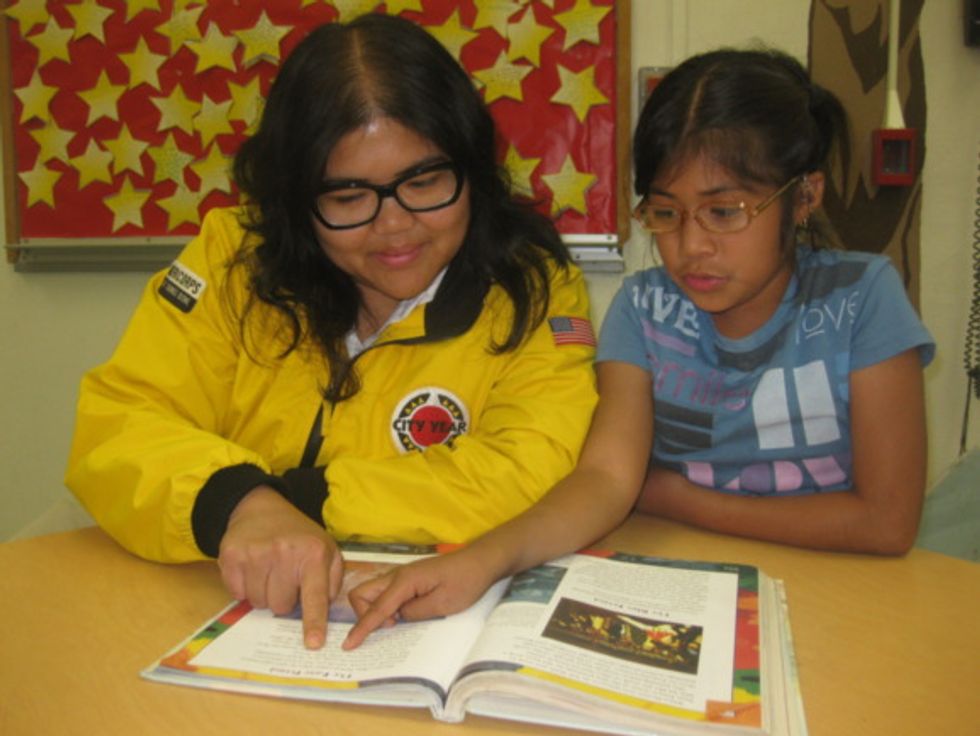 ---
City Year corps members based in Los Angeles write about their experiences.
Everyone has their
own reason for joining City Year and those reasons end up shaping their year.
I serve because my mother and father moved to the United States from the Philippines when they were both in third grade and they had to transition into a brand new culture. Listening to their accounts of their early struggles while learning English in their formative years inspired me to help guide students on their pathway to success.
I grew up in Chicago, just seven miles from the downtown skyline. I was one of those kids that carried a house key in my backpack, just in case I had to let myself into the house after school while my parents were still at work. I was no stranger to having to cook and clean for myself while completing my homework every night—most of the time in front of the television set. Sometimes I like to imagine how my childhood would have been different if I had a program like City Year and a near peer role model in my life while I was still in school.
I began my City Year experience two years ago when I moved to the heart of downtown Los Angeles with two suitcases and a mindset that I was ready to make a difference in the lives of students in under served communities. I was given the opportunity to serve in an elementary school located in the Westlake district, just northeast of downtown, bordered by the intersection of the Santa Monica and Harbor Freeways. With minimal exposure to downtown Los Angeles, I honestly did not know quite what to expect.
My first impression of the school was that the students there faced the same academic challenges of any school across the United States. Melvin, a third grader, was still learning his multiplication tables; Alvin, a fourth grader, needed help with his reading comprehension; Alma, a 5th grader, preferred to make up songs in order to help complete her math homework.
But I soon discovered that in addition to the normal challenges most elementary students face, many of the students at my school had recently moved to the United States, just as my parents had when they were nine years old. This realization really hit home on a personal level, and I couldn't help but imagine how my parents' experience was reflected in the challenges of my students.
And those students continually amaze me with their wisdom and resilience. There are times when I end up in a conversation with a student and I forget that they are nearly half my age because their life experiences have forced them to grow up a little faster, a little more introspective. One day, while I was tutoring a fifth grade English class, the teacher asked them to talk about an experience they remembered from childhood. I sat stunned, listening to their stories of perseverance, stories unlike anything I experienced as a latchkey kid, growing up in Chicago.
I left class that day with a heavy heart but also a mission. I learned more in that afternoon than I ever had in a lecture at my university. Every student that raised their hand to volunteer their story reminded me of my parents. It was at that moment that my role as a City Year corps member really became clear, and I knew that my purpose was to help build the same academic foundation in the next generation that my parents built for me.
One of my greatest moments as a corps member came during my first year when I saw my father in the eyes of a second grader who began reading his first book on his own.
That is why I serve.
Claire Matienzo is a team leader for City Year in Los Angeles.