Articles
City Year: What I've Learned So Far
City Year corps members based in Los Angeles and New York write about their experiences.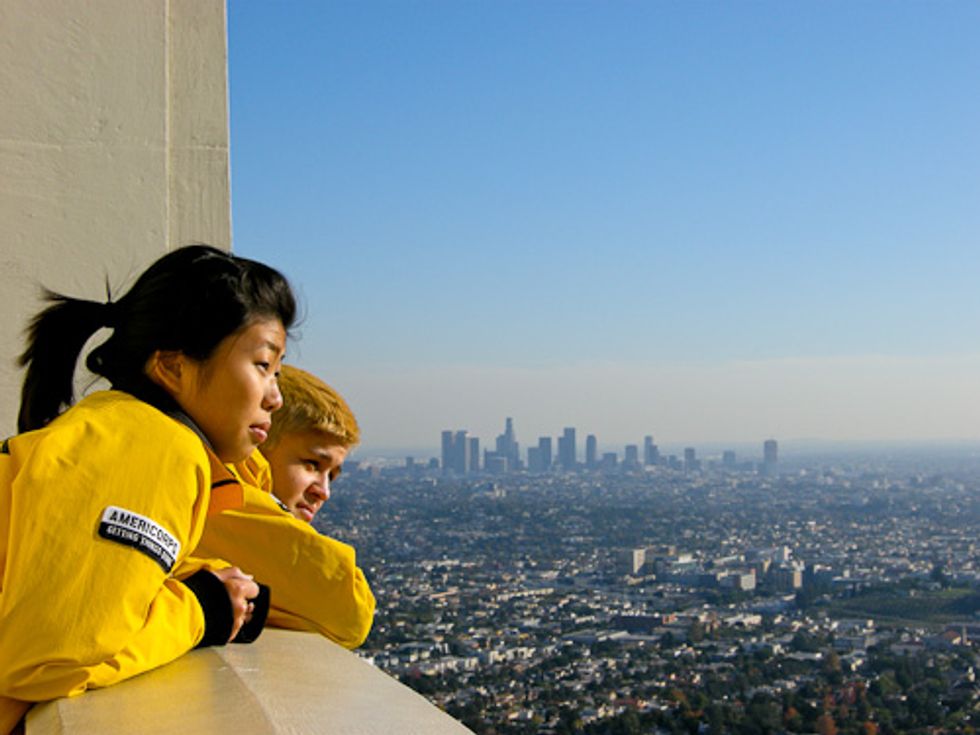 ---
City Year corps members based in Los Angeles and New York write about their experiences.
Time sure flies by when you're working 50 to 60 hours a week, training for in-class service, and getting acclimated to a new team, school, and city. Originally from Aurora, Illinois, I'm still getting used to the 70-degree days in Los Angeles and late-night traffic on the highways, but I'm excited by this city's willingness to innovatively tackle some of its toughest challenges.
Already three months into my year of service, I realize that while I spend a lot of time planning my next move at work and in my personal life, I rarely get the chance to reflect on everything I've already experienced. With that in mind, here are a few of the lessons I've learned during my year of service, or, as we like to call it in City Year, my "idealist's journey."

Times have changed.


I'm about twice as old as my sixth grade students, and it can be difficult to recall what life was like when I was 11. I remember that, like many of my students, I had a preoccupation with video games, my BFFs, the opposite sex, and the latest craze; I also struggled to form an identity, gain acceptance from my peers, and assert my independence from adults. Still, I'm amazed by the little differences between then and now, like students' access to the latest technology in the classroom.
The school where I serve has a traveling Apple computer lab that allows students to do online research and assignments at their desks. For students who are already inundated with vast amounts of technology at home, this privilege can be distracting, drawing on their desire to focus on many things at once or none at all. I help my teacher keep the students focused while showing them how to take advantage of the technology in the classroom in a way that is beneficial to their academic development.

Teachers have a tougher job than I realized.


I've always respected teachers who exude passion for their work, but after observing and assisting my teacher in the classroom, my admiration has risen to another level entirely. Although they have a significant role in children's lives, teachers are but one influence in their academic and personal development. Factors like family, community, culture, friends, interests, and peer pressure are not always checked at the door when students arrive to class or return from lunch. Teachers have to deliver lessons despite the many external factors and obstacles that may push against their efforts. The amount of flexibility, creativity, and energy that it takes to do this is mind-boggling.
I'm happy to have a supporting role in the magic that my teacher creates every day to help her students understand and engage in the material, regardless of their academic level. I do my best to make her job a little easier by helping our students remain focused; teaching them how to respect their peers; engaging them during class, breaks, and after school; and helping them discover all of the wonder that education has to offer.

This year is really what you make it.


Everyone has different reasons for joining City Year. Some want to gain experience in the classroom and become teachers. Others just want to spend a year giving back and believed that working with children would be a great way to do it. I originally joined because I wanted to become a school administrator, but I've decided to take a slightly different direction and am soaking up as much information as I can.
In addition to everything that I have been learning in the classroom and around the school, I've become involved in other aspects of City Year that help me understand how an education nonprofit constantly evolves to address the challenges of our society. As a team leader for City Heroes, City Year's weekend leadership development program, I guide high school students through an interactive curriculum that asks them to reflect on injustices in their communities and participate in community service that will directly address those injustices. I also meet twice a month with the Corps Council, corps member representatives from each school that we serve in Los Angeles, to provide an update of our school's progress and struggles, and to help propose improvements to the service experience. I also help plan member-led corps training sessions during our weekly professional development days. It is in this context that I have begun to frame my future career in education research and policy analysis.

These past three months have been intense but have taught me a lot about myself and the way I perceive the world around me. I can only hope that my brain has enough space left to absorb everything else I will learn and experience in the next seven months.


Kimberly Harris is a City Year corps member based in Los Angeles.