Articles
Come Celebrate Loving Day this Weekend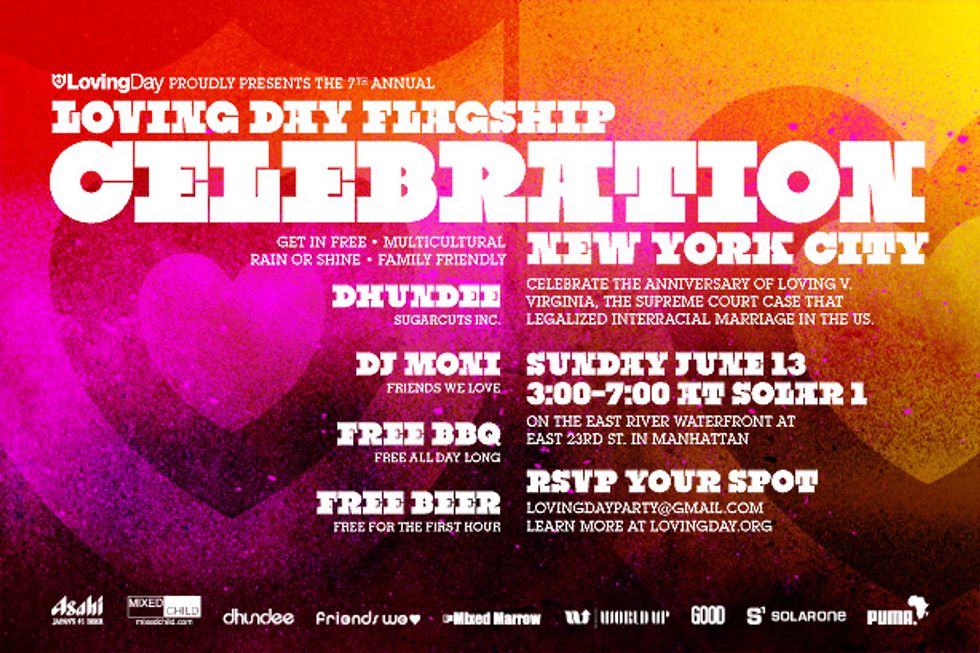 Please join us for the
Loving Day Flagship celebration in New York City
on Saturday, June 13. Loving Day, for those who aren't familiar, commemorates the landmark civil rights case of
Loving v. Virginia
, which effectively legalized inter-racial marriage in the United States.
The New York event takes place at Solar1 on the East River Waterfront on East 23rd Street in Manhattan. It's free to attend—and includes free barbecue all day and free beer for the first hour—but if you plan to go, you should RSVP to lovingdayparty[at]gmail[dot]com.
---
Here's a list of other Loving Day parties in cities around the country; most of them take place on or around June 12, the anniversary of the decision. If you can't find an event near you but you feel like honoring a truly groundbreaking event, consider throwing your own party.
Since finding out about Loving Day and the case behind it, I've always marveled that the plaintiffs' last name was Loving. Sometimes the universe is great that way.