Articles
Cultural Guerillas In Paris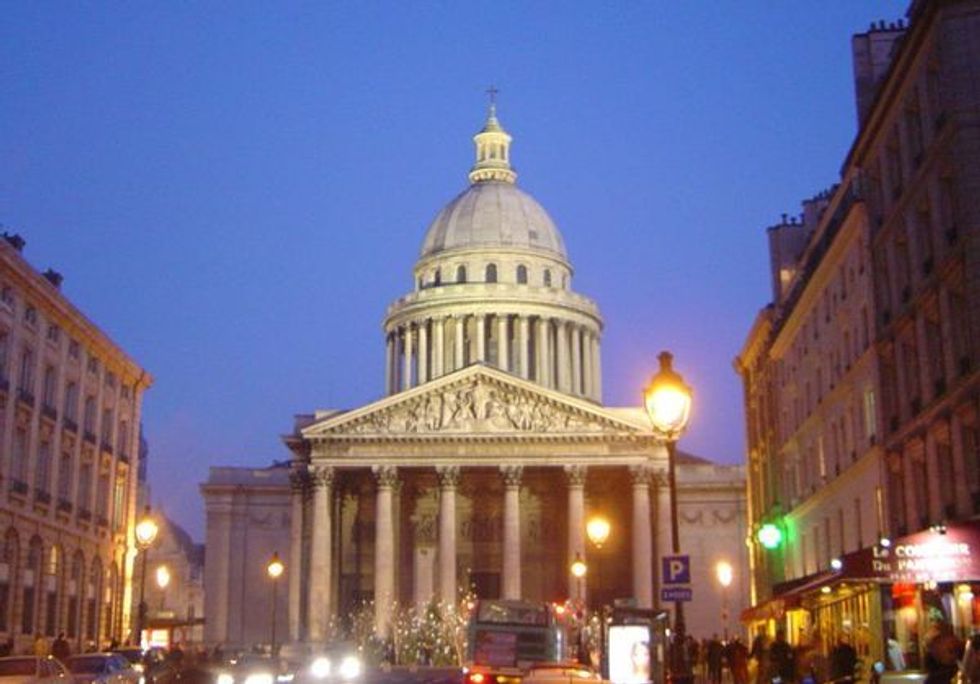 A rusting antique clock in Paris's famous Panthéon building got a much-needed refurbishment recently, but not from the building's curators. Untergunther, a secretive organization of "cultural guerillas," has taken it upon itself to restore France's cultural heritage. An Untergunther team, with a professional clockmaker on board, sneaked into the Panthéon in 2005, gradually set up a functioning, clandestine workshop, and, over the course of a year, got the clock in working order.
---
Untergunther spokesman Lazar Klausmann, said "We decided to tell [the administrators] in the end so that they would know to wind the clock up so it would still work."
According to this story "Klausmann and his crew are connaisseurs of the Parisian underworld. Since the 1990s they have restored crypts, staged readings and plays in monuments at night, and organised rock concerts in quarries. The network was unknown to the authorities until 2004, when the police discovered an underground cinema, complete with bar and restaurant, under the Seine. They have tried to track them down ever since."
UPDATE: Here's a nice essay on the story from the San Francisco Chronicle . And there are pictures of the operation here .