Articles
Deep Fried Fuel
Tri-State Biodiesel collects New York City's grease and cooking oil, converting it into biodeisel fuel.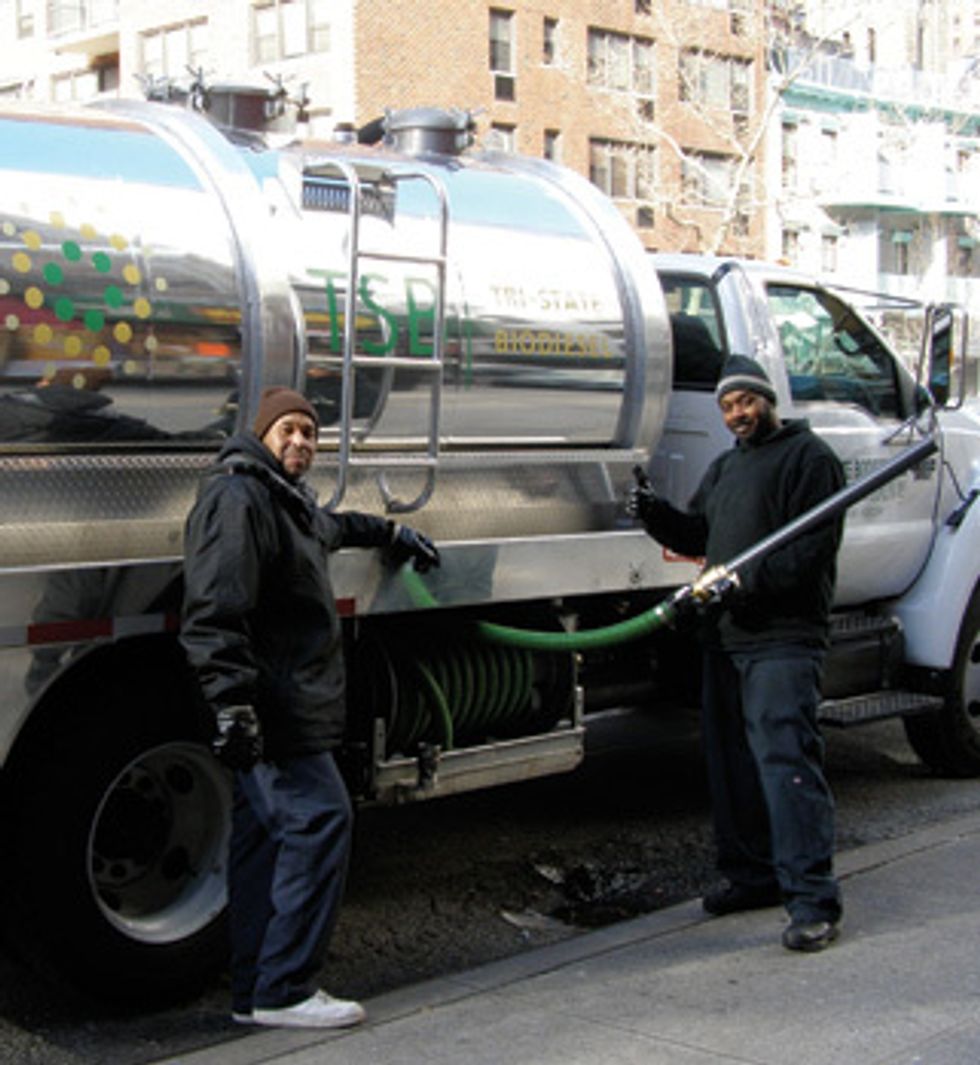 ---
Nice deal:
Eat a meal in a New York restaurant and you may help save the environment-especially if you order fries. That's because
Tri-State Biodiesel
is collecting the city's grease and used cooking oil, converting it into biodiesel fuel, and selling it to commercial truck fleets.Founded by Brent Baker in 2004, Tri-State now picks up thousands of gallons of grease a week, from several hundred restaurants and markets, including Whole Foods. It's a simple bargain: The restaurants get to freely unload their waste and Tri-State gets easy access to free fuel, allowing the company to circumvent the sticky ethical issue that arises when biodiesel companies engage in large-scale vegetable production for use as fuel instead of as food.Baker is hopeful that as biodiesel takes off, consumers and automakers will begin to accept a diversification of energy and fuel sources: "Diesel isn't the dirty fuel it once was," he says. "I believe that one day soon, we'll move away from our single-fuel, single-engine system to have diesel hybrids running alongside solar-powered cars, ethanol hybrids, and bike cars."
LEARN MORE
tristatebiodiesel.com