Articles
Design the Gas Station of the Future: Winner Announced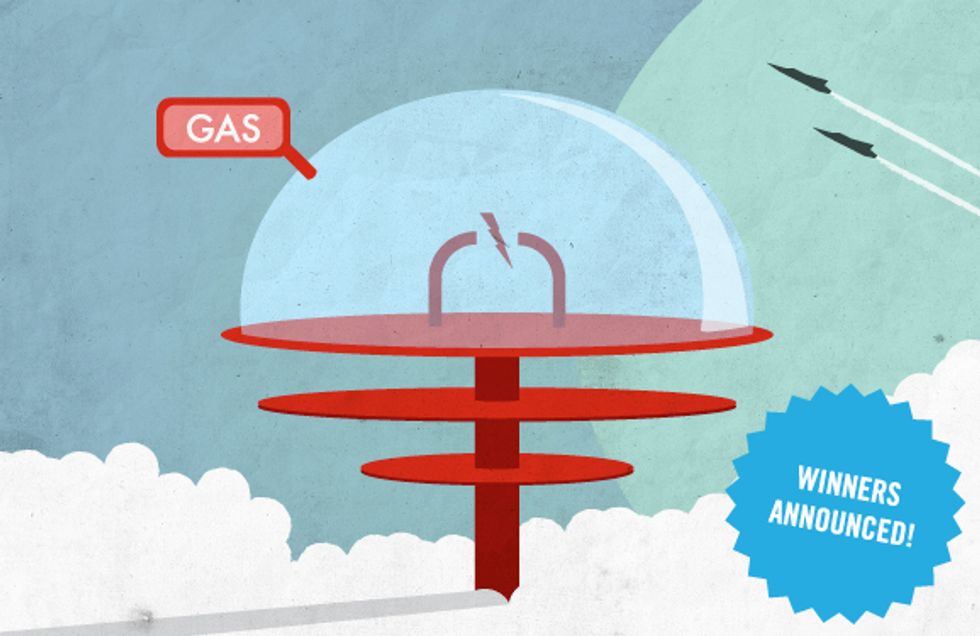 We're pleased to announce
the winners of our contest to design the gas station of the future. After consultation with the good folks at
Beyond the Edge
, we have selected our three winners. Each one had an exciting approach to re-imagining the fueling process for the future. Below, you'll find our winners, with explanations from Beyond the Edge about why they were chosen. You can
see all the submissions here
.
Third place, and winner of $250, Matt McInerney:
Beyond the Edge: "While Matt McInerney's Park and Charge may be a less ambitious idea, the concept of building on existing infrastructure (in this case, parking meters) to create charging stations for electric cars is brilliant. Should we all be driving electric cars in the future, we are going to have to find new ways of getting electricity into them, and McInerney's solution could be a viable option."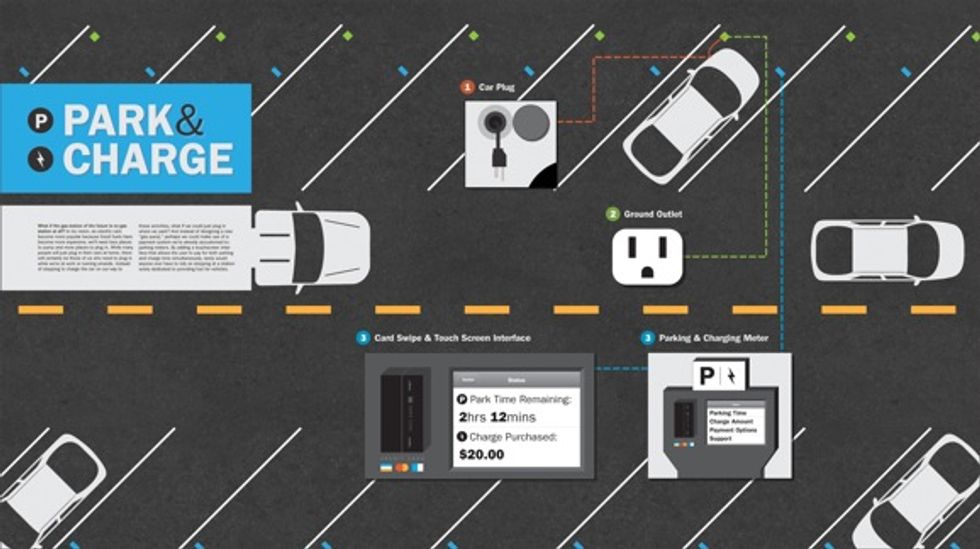 ---
Second place, and winner of $500, Dave Pinter:
Beyond the Edge: "Dave Pinter's E-Transportation Center is perhaps the most realistic of the three winners. The combination of solar-powered charging station, intermodal hub, and car-sharing location incorporates three innovations that will be key in the re-inventing of our transportation systems."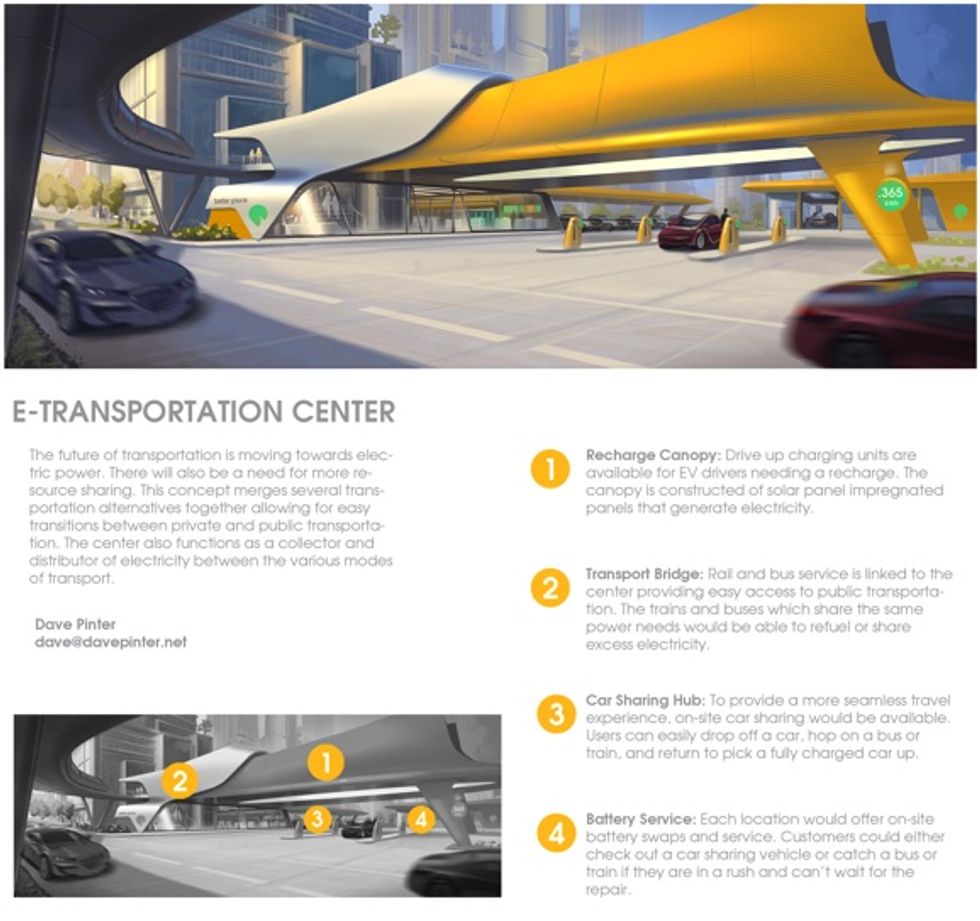 And, our grand prize winner of $1,000, Alex Dumler:
Beyond the Edge: "Alex Dumler's e-Capsule best captures the goal of totally re-imagining the very concept of a gas station. By using rechargeable capsules powered by the sun and by placing charging stations in tree-like devices, the system would blend into the environment. The e-Capsule would allow for an entirely new fueling infrastructure that was not based on gasoline."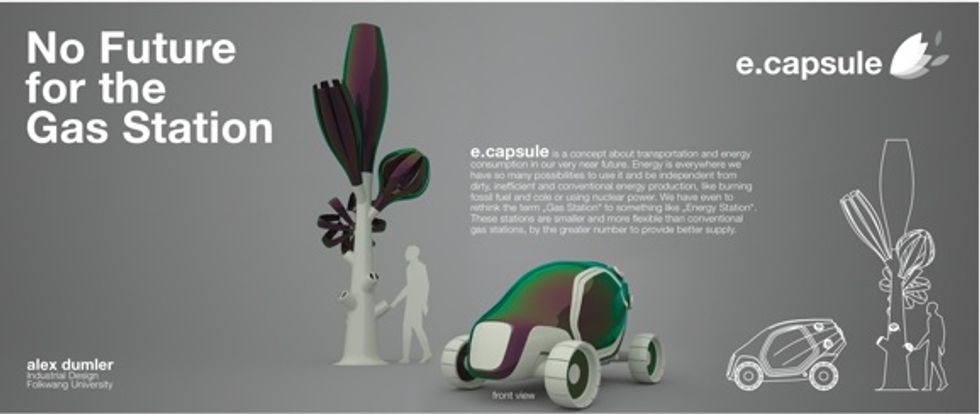 Thanks to everyone who submitted, and to Beyond the Edge for providing us with the prize money. Keep checking GOOD
for more projects.