Articles
There's an old expression: "Good writers borrow from other writers. Great ones steal outright." It's the same with business. It's always...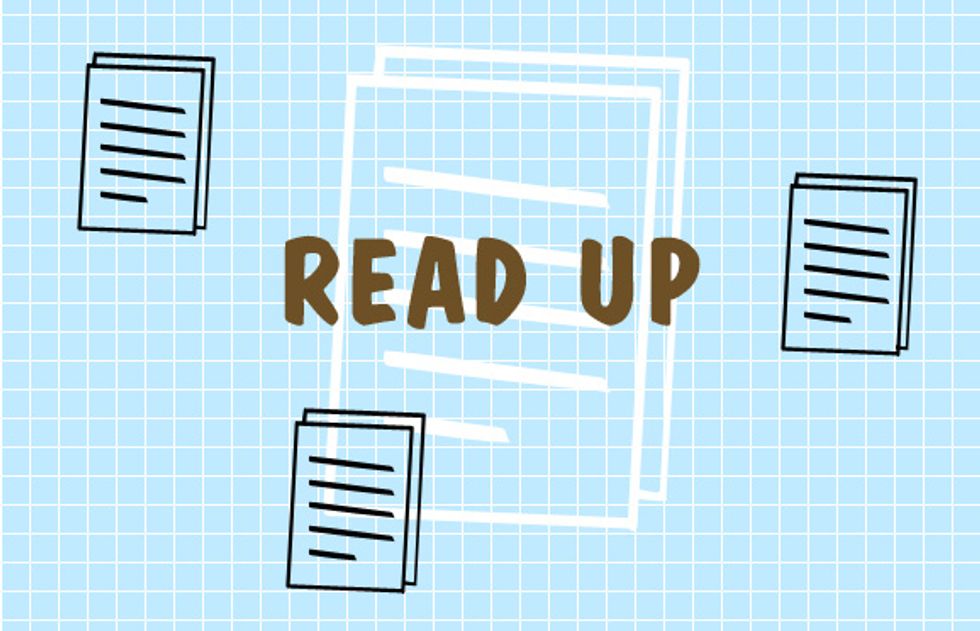 ---
There's an old expression: "Good writers borrow from other writers. Great ones steal outright." It's the same with business. It's always helpful to pick up tips and tricks from people who have done it before. You can learn from their mistakes and glean powerful insight from their successes. And thanks to the internet, it's never been easier to get inside the minds of talented people.
Nearly all the entrepreneurs I know start their days with some sort of reading. No matter their particular field, the common thread seems to be a voracious appetite for knowledge, which usually translates directly to a lengthy Google Reader list. As a result, I thought it would be helpful to compile a list of recommended online resources. Some of these should be familiar, some may not. To get true perspective, you need a diverse pool of information. Hopefully, the list below will provide a decent starting point.
The Big Thinkers:
You'll want a few of these. Big-picture folks who tackle all sorts of questions, ranging from entrepreneurship to management to innovation. The gold standard here is probably
Guy Kawasaki
. Why? Because he's really, really good. While he comes from a tech background, his lessons are almost always translatable. He makes great points, makes them clear, and he makes them fast. What more could you want?
Regardless of your kind of business, you'll need to get people interested-customers, donors, whoever. That requires some marketing savvy. On that front, it probably doesn't get much better than
Seth Godin
. The prolific author-and founder of
Squidoo
-posts nearly every day on topics such as getting the word out, capturing consumer attention, and leading an organization.
As Chairman of HDNet and owner of the Dallas Mavericks and Magnolia Pictures (among other things), I have no idea where
Mark Cuban
finds time to write, but I'm glad he does. You might remember GOOD's coverage of the
Mark Cuban Stimulus Package
from earlier this year. No matter your views on the outspoken billionaire, Cuban is undeniably brilliant. From his advice to entrepreneurs-I particularly liked
this recent post
-to his interesting evaluations of the media and technology industries, Cuban's pull-no-punches perspective is not only a fun read, it's also a must-read. (Plus, if you manage to get yourself on
The Simpsons
, you're clearly doing something right.)
The Do-Gooders:
There are a number of other sites that will help you stay in touch with the philanthropic world. One of them comes from
Fast Company
, mandatory reading for anyone looking to start a new organization. Their
Ethonomics
blogs are an interesting blend of design, technology, and social responsibility. On the more specific side of things, Social Edge's
Capital Ideas
series provides great information surrounding financial issues that affect social start-ups. I also recommend
Acumen Fund's blog
, which always proves thought-provoking.
The Venture Capitalists:
Whether or not you're interested in raising capital through VCs, venture capitalists lend a unique take on what it takes to build a successful start-up. Think about it: Who knows what makes organizations attractive better than the people who invest in them for a living? Tops on my list is
Fred Wilson
's blog. The Union Square Ventures and Flatiron Partners principal does a fantastic job of discussing financing, technology, marketing and a host of other subjects-all with a surprising level of transparency (check out
this post
about their recent deal with Foursquare). Also be sure to check out Spark Capital partner
Bijan Sabet's blog
and Y Combinator's always fascinating
Paul Graham
.
With all this reading material, I'd be remiss if I didn't add one important thing. Avoid what I like to call The Curse of the Big Idea. Throughout your travels, you're bound to find a bunch of imaginative concepts. Don't try to apply every one of them. I once worked with a guy who fell victim to this: He was easily excited by innovative ideas, and wanted to implement them all. "That's how we should monitor project time!" "That's how we should brainstorm!" "We should have a monthly meeting about that!" It can be a time suck, and a barrier to success.
The Takeway:
Read. As much as you can, from varying sources. The web makes it easy to gain insight from all sorts of inspiring individuals. And, just to prove that business can be fun, check out
Inc.
magazine's
The Browser
, which extracts management lessons from episodes of
Mad Men
. Then, get ready for your next meeting, Mr. Draper.