Articles
Do-gooder Gaming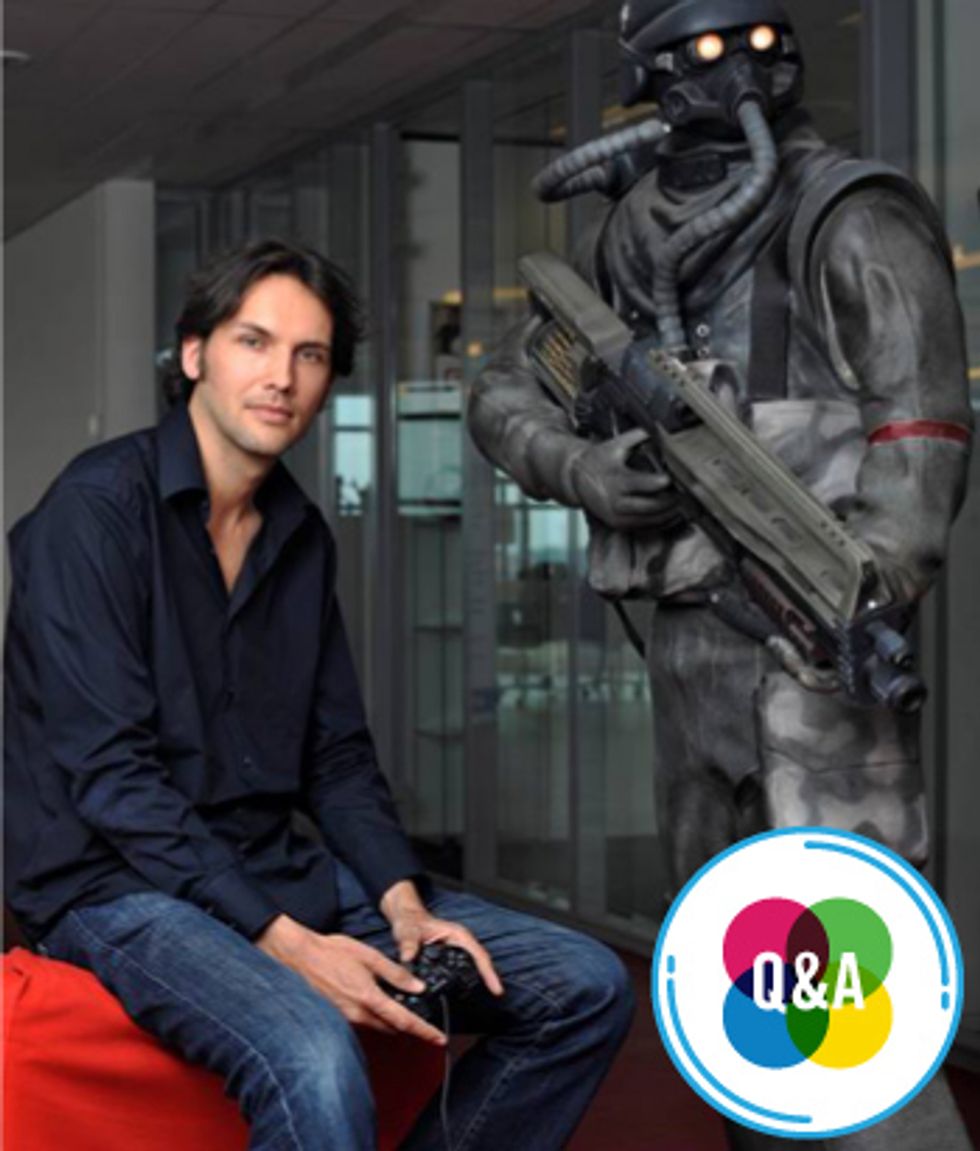 ---
\n
How canvideo gamedevelopers
help move the world forward? Martin de Ronde, founding director of
OneBigGame
, a nonprofit video game publishing collective that develops games for good, knows a few ways. While forward-thinking civic and academic organizations have been leveraging video game technology for educational and training purposes for some time, OBG is the first video game industry driven initiative doing broad-based charitable fundraising.
By partnering with prominent game developers the company creates dynamic, entertaining, yet casual games that appeal to hardcore gamers, the proceeds of which are dedicated to improving the quality of life of children around the world. We spoke with de Ronde about the industry's response to OBG and his thoughts on effective edutainment.
GOOD:How did you go from developing violent, first-person-shooter games to launching a company that develops games for good?\n
MARTIN DE RONDE:
Guerrilla Games
, the studio I co-founded over a decade—and the developer of those shooter games—used to be part of a larger new media conglomerate through which I worked on a charity project using game technology. I loved the notion of using games and game technology for doing good and the thought stuck. When we sold Guerrilla, I was looking for a new challenge.
G: Were you inspired by other social gaming initiatives?\n
G: How did you choose the nonprofit beneficiaries?\n
MDR:
Initially we were looking to include an unlimited number of charitable partners, but soon realized that this would be very difficult, so we decided to choose one that best fit our mission. We were already in talks with a number of charities, including
Save the Children
and
Starlight Children's Foundation
, and had a good feeling about the great work both were doing for children globally. So we decided to go with those two, which worked out great.
G: What's the general response been like within the gaming industry?\n
MDR: I don't know anybody in the industry who responded negatively. Some people had doubts about the feasibility, but most people were supportive and truly enthusiastic. There are a lot of good people in this business, so it didn't surprise me. I'd like to think the consumer response has been good as well. Forum posts are extremely positive. We get mail from people who love our initiative, so yes, overall, great response.
G: Are consumers aware that when they purchase one of your games, the profits go to a good cause? Do they care, or is it irrelevant?\n
MDR: From reading forum posts and article comments—which can be risky to use as a proxy of the general public—it appears that if the game is good, the charitable component is icing on the cake. It's a great game, and it's for charity? Of course I'll buy it.
G: Do you feel like the industry has a responsibility to produce titles that educate while entertaining?\n
MDR: I definitely feel the industry has a responsibility to produce titles that do something good. We work in one of the biggest entertainment industries in the world—one that's supposedly bigger than the movie and music industries in terms of annual revenue—but we do much less in terms of giving back. Hopefully we can motivate change and there will be more initiatives like these in the future.
G: Why don't we see more collaboration between game developers and educators?\n
MDR:
If we could figure out a way to leverage gaming technology to teach young people about history, literature, or philosophy through simulated experiences, we could really turn things around, education-wise, across the world.
This post originally appeared on www.refresheverything.com, as part of GOOD's collaboration with the Pepsi Refresh Project, a catalyst for world-changing ideas.
Find out more
about the Refresh campaign, or
submit your own idea
today.