Documentary Film Tells the Story of Autism, Through a Romantic Lens
At its core, love forces us to be brave. To be authentic. Regardless of your definition, one thing is certain: we all have a profound and primal desire to love and be loved—to connect.
05.04.13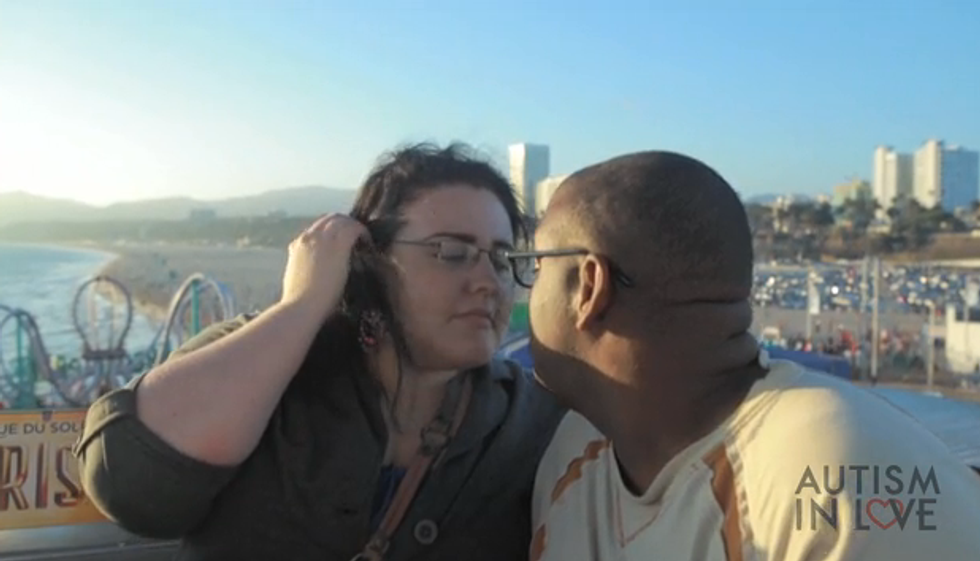 At its core, love forces us to be brave. To be authentic. Regardless of your definition, one thing is certain: we all have a profound and primal desire to love and be loved—to connect. Early last year, I had the pleasure of doing research for Dr. Ira Heilveil, a pioneer in the autism field. He was writing a book about autism and romantic love, and as a filmmaker, I was compelled to explore this topic further.
---
Autism is a neurological disorder characterized by impaired social interactions and communication, often restricted by repetitive behaviors. Given this definition, I wondered how people with autism could fall in love. How would a relationship work? Was it even possible? I shared my interest in the topic with my friend Matt Fuller, whom I met while studying at the University of Central Florida in 2006. We both agreed that the story needed to be told visually as a documentary.
We conducted more than 30 interviews with adults ages 18 to 60 who were somewhere on the autism spectrum. We attended social training groups and participated in autism fundraisers and walks. And, quicker than we could have ever imagined or hoped for, we were tightly embraced by this incredible community.
I began to understand that we all have challenges connecting with others or our senses at times. I went from associating autism with Rain Man and vaccines, to not being able to imagine my life without it. The people I've had the pleasure of meeting have forced me to take a closer look at the my own contradictions and the complexities of my concept of love. I'll never forget this young man we interviewed who said that to him love was sex, and that he would end his life if he couldn't lose his virginity before he turned 20. That was the strength of his desperate desire to feel connected.
The challenges of getting an independent film made are endless. We need money for production. We need to hire the right post-production team for finishing touches. We need to get into festivals. We need to get distribution. Yet, beyond that, we see we have the potential to tell an inspiring story. It's the Facebook messages from autistic couples who have been married for 20 years, relieved that someone is finally giving them a voice. It's the countless YouTube comments on our sizzle reel from young adults beaming with joy over our project and encouraging us to march on despite all the odds stacked against us.
We are not associated with any autism organization, nor are we here to comment on the dividing arguments about causes and cures. We are here to show that, regardless of a diagnosis or how someone has been labeled, no obstacle is great enough to impede the desire to love and be loved. Our film will show parents of children on the spectrum, professionals in the field, and others with autism navigating through romantic relationships or trying to find love.
I'm pouring all of me into this film to raise awareness for adults with autism—to jumpstart the conversation. These personal stories we've been capturing will serve as inspiration not just to the autism community, but also to anyone who has struggled with love and connection. If you want to help create this story, please support our Kickstarter campaign.
This project is part of GOOD's Saturday series Push for Good—our guide to crowdfunding creative progress.
Articles