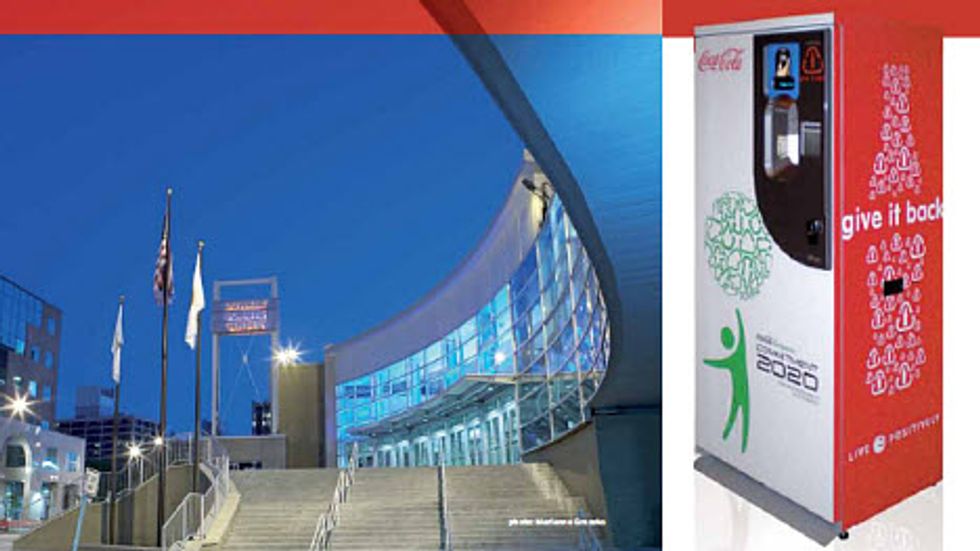 ---
Following in the footsteps of programs like
RecycleBank
, which capitalized on the idea that people are generally more interested when a prize or other reward is offered, the Dunkin' Donuts Center in Providence, Rhode Island recently implemented Tomra recycling machines to encourage event attendees to think before they trash.
Treehugger reports
on the recycling incentive experiment:
Dunkin Donuts Center spokesman Larry Lepore explains one motivator for the move: "Many of today's top performers are insisting that venues have sustainability and recycling programs, and are only willing to appear at arenas that make a serious effort to provide event-goers with high-quality recycling." So is installing two fancy vending machines a "serious effort" towards sustainability and recycling?
You can head over to Treehugger for full details on the recycling machines, but what say you? Is the gimmick enough to make people more aware of how they dispose of recyclable items?
Photo courtesy of Dunkin' Donuts Center credit Marianne Groszko, Tomra