Articles
Earn Naming Rights to Monte Vista's Light Switches, Ladder Rungs, and More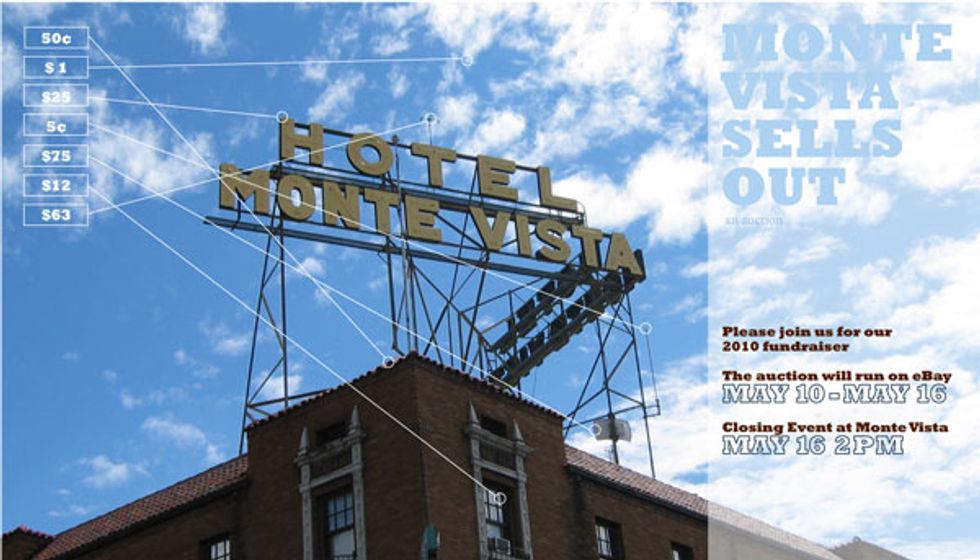 ---
Ever been jealous of those big-wigs with museum wings named after them? Well, now's your chance to taste that greatness.
Monte Vista
is an artist-run gallery located in the Highland Park neighborhood of Los Angeles. The people behind its
Spring 2010 fundraiser
have devised the awesome plan of holding Ebay auctions wherein the winners earn naming rights to critical landmarks within the gallery, meaning that you could sponsor and name the gallery's bar, one of its light swithces, or even the bottom rung of its ladder. Here's
the complete list
of landmarks.
Ebay auctions are going on now through Sunday, May 16, at 2:00 p.m., when they invite everyone in for a party and some last minute in-person auctioning.
Thanks, Zach!