Articles
Education: Morning Roundup, No Rules Apply at Manhattan's Free School
Manhattan's Free School has 23 students, ages 5 to 18, a sliding tuition scale, and no rules.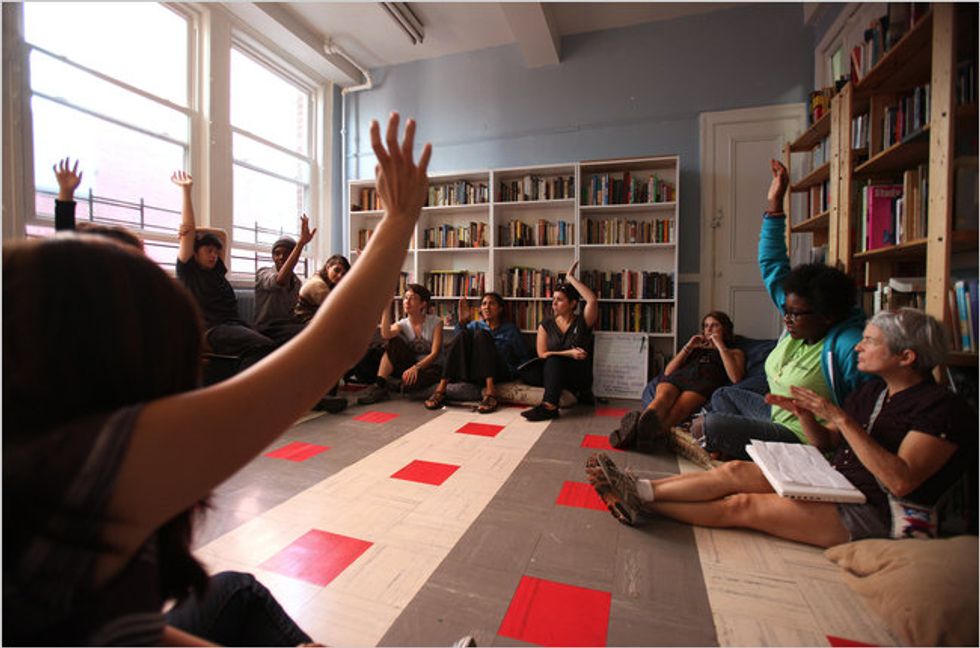 ---
Morning Roundup:
From The New York Times: Play-Doh? Calculus? At the Manhattan Free School, Anything Goes
The Manhattan Free School has an enrollment of 23, a budget of $100,000 and a principal whose annual salary is only $3,000.
From PBS' NewsHour: Increase in Homeless Pupils Poses Unique Challenge to Public Schools
Special correspondent Lee Hochberg reports from Seattle on the rising homelessness for school-age children and the challenges that faces public schools trying to accommodate them.
From The New York Times: STEM Education Has Little to Do With Flowers
The letters stand for Science, Technology, Engineering and Mathematics, but it has some branding issues. And is it even a brand worth saving?
Photo via The New York Times.