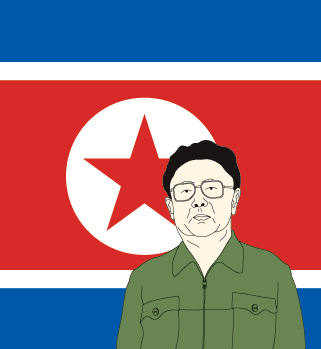 ---
As you might have heard, the
imprisoned journalists Laura Ling and Euna Lee have been pardoned
, thanks in no small part to former President Bill Clinton's envoy to
North Korea
for negotiation with Kim Jong Il Tuesday.
According to The New York Times
, the White House has confirmed the report, but maintains that the mission was private, not government-sponsored. Regardless, seeing as the women have been pardoned and all, you'd have to think everyone is pretty happy, if surprised, by this news, right?Not so fast. The former ambassador to the United Nations, John R. Bolton, considers this a grave mistake on the part of both Clinton and the Obama Administration. Here he is,
writing for The Washington Post
:
Despite decades of bipartisan U.S. rhetoric about not negotiating with terrorists for the release of hostages, it seems that the Obama administration not only chose to negotiate, but to send a former president to do so. While the United States is properly concerned whenever its citizens are abused or held hostage, efforts to protect them should not create potentially greater risks for other Americans in the future. Yet that is exactly the consequence of visits by former presidents or other dignitaries as a form of political ransom to obtain their release. Iran and other autocracies are presumably closely watching the scenario in North Korea. With three American hikers freshly in Tehran's captivity, will Clinton be packing his bags again for another act of obeisance?
Asserting that "Obama's 'open hand' promise in his inaugural address isn't having much success around the world," Bolton feels that Clinton's trip and the journalists' release will be viewed around the world as a victory for North Korea-whose nuclear-pursuing regime achieves a sense of legitimacy by gaining Clinton's audience. Again, the Clinton camp says the conversation was kept exclusively on the topic of Lee and Ling, just as the Obama administration maintains that they didn't send Clinton. But I wonder, does Bolton's argument hold any weight?For more on Kim Jong Il's fascinating republic, see
The GOOD Guide to North Korea
.