Articles
Everything You Want to Know About Energy in China in One Infographic
A ridiculously comprehensive infographic about energy production and use in China.
This infographic is nothing if not thorough. Click on it to enlarge and zoom in, and learn some things. Perhaps the most interesting part of the whole graphic is the Public Opinion section. Ninety-seven percent of Chinese surveyed think their government should be doing more to combat global warming!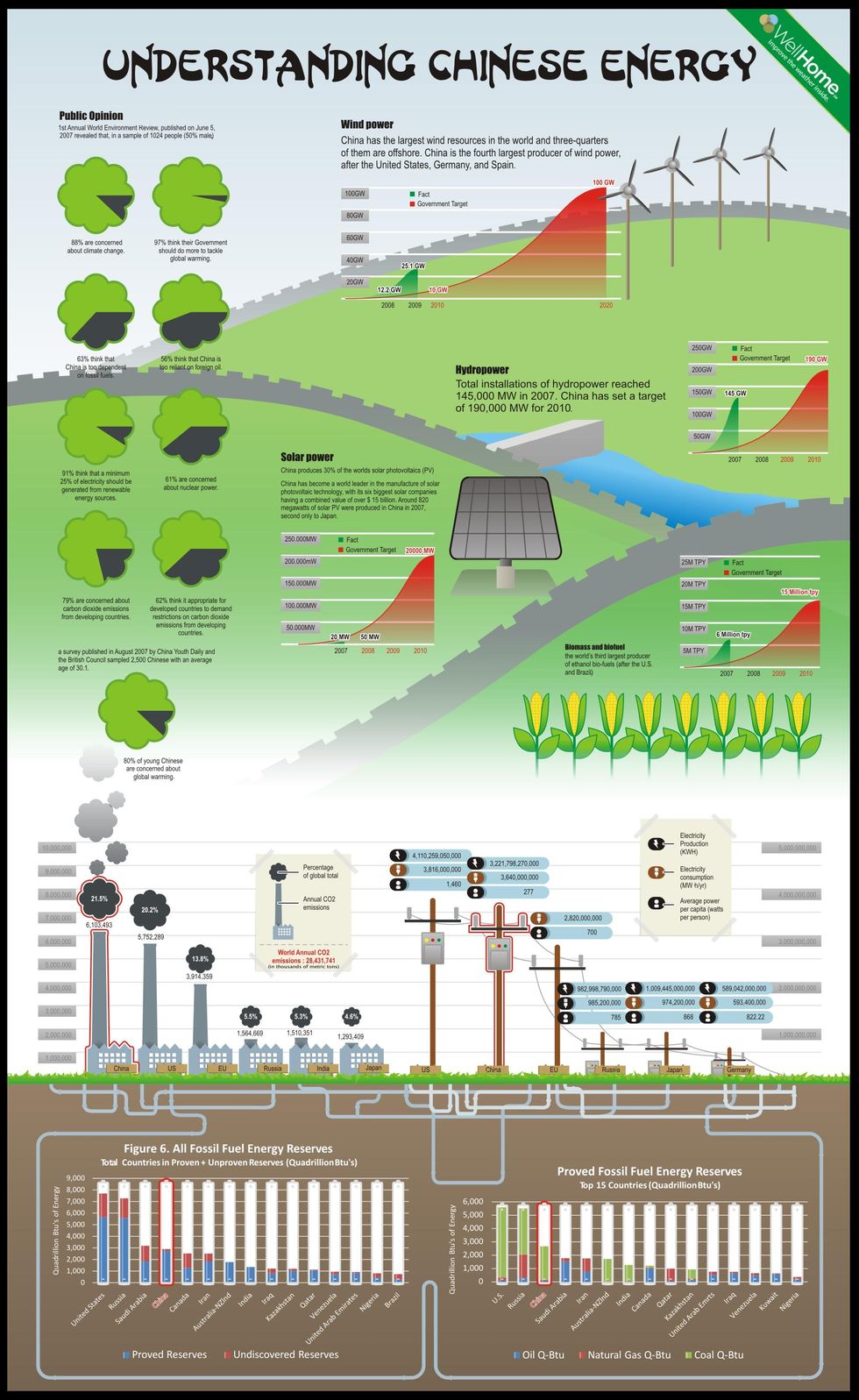 ---
A friend just sent me a link to the blog of Well Home, a company that does home energy audits and retrofits; it apparently creates some pretty impressive infographics on the side. This is one of dozens I found there that are pretty great. I'll be posting more, but it's worth clicking around Well Home's blog anytime.