Articles
Five Ideas: Paul Sahre
Five Ideas is a collection of work from GOOD's favorite artists, illustrators, and designers.
Five Ideas is a collection of work from GOOD's favorite artists, illustrators, and designers. Some of the work you've probably seen, some of it has never been published. Each week, we'll showcase five pieces of work that tell a short story about our most creative friends.
Paul Sahre is a graphic designer working out of his own office in New York City.
---
O.O.P.S. (Office of Paul Sahre)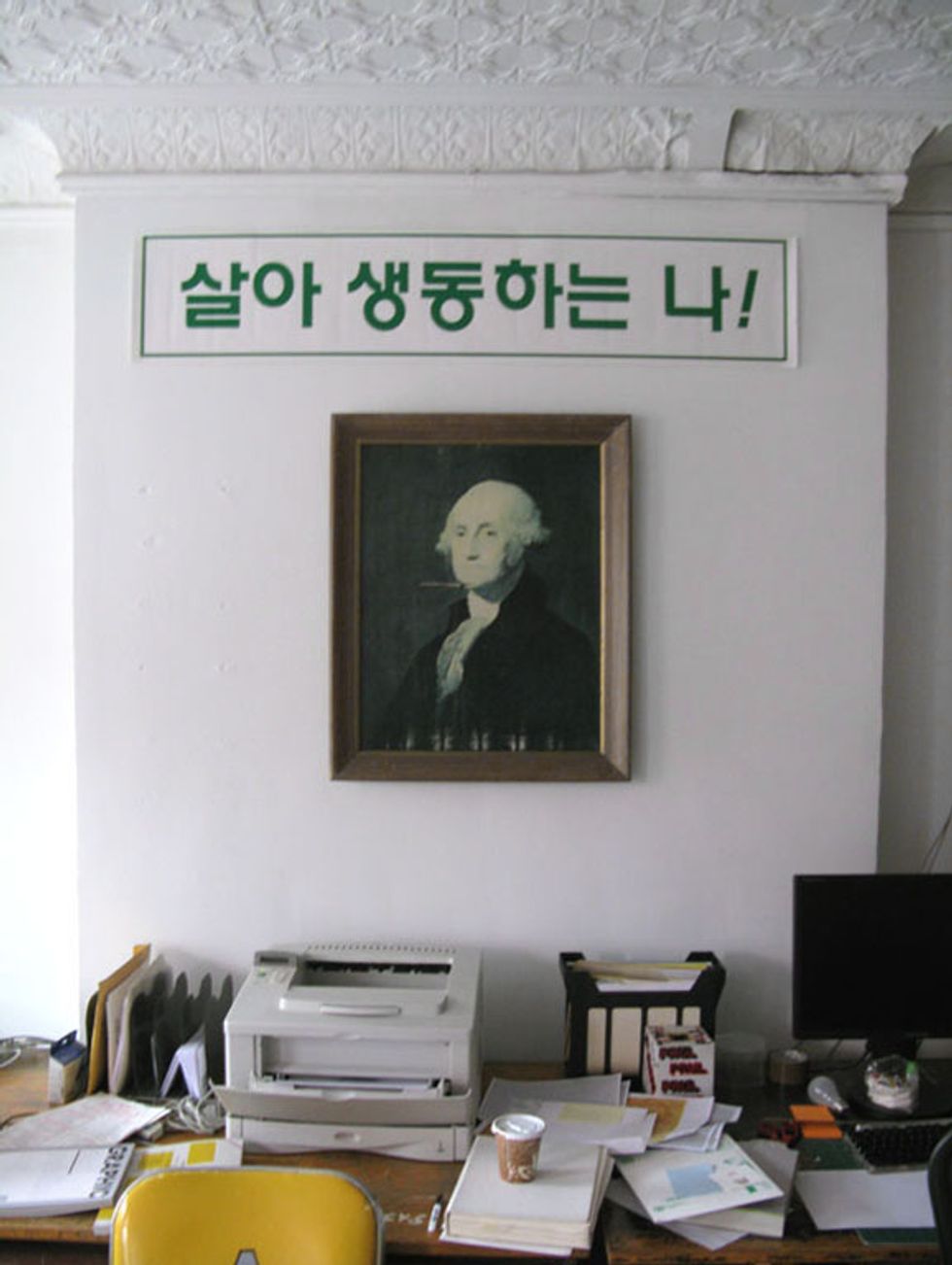 Book Cover for Vladimir Nabokov/ Co-design: Karolina Pyrcik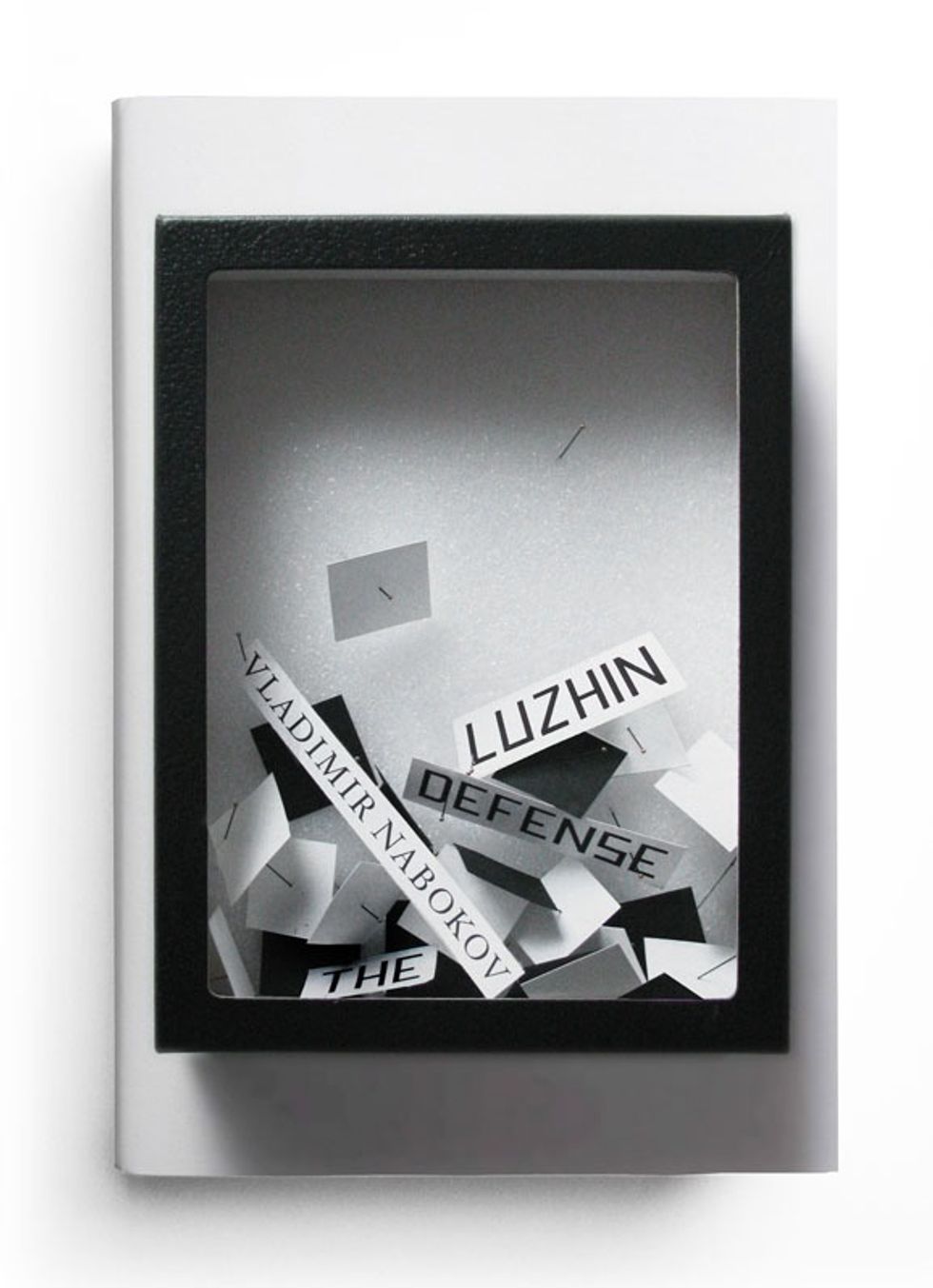 This cover is part of a book series of the work of Vladimir Nabokov. John Gall at Vintage commissioned a number of designers (including myself) to create covers. He gave each of us a book and a specimen box.
I hope the design functions the same way the title functions. The title refers to a defensive chess strategy which also happens to serve as a metaphor for the main character's life. If you haven't read it, I will avoid spoiling but lets just say that things don't turn out too well on either count.
Northeastern united states, circa 2412.2 / Co-design: Peter Ahlberg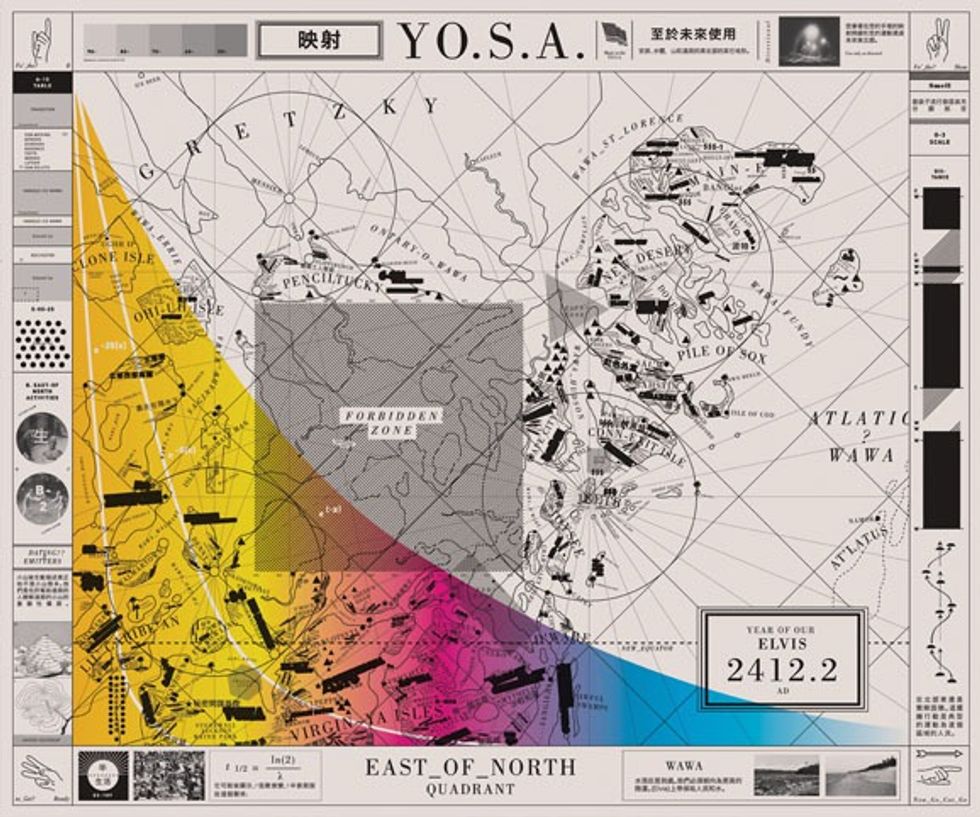 This poster is a map of the northeastern united states, circa 2412.2. Here are a few highlights:
The northeastern United States is a series of islands due to the increasing influence of china, much of the map is in Chinese, the U.S.A. is called Yo! S.A., Ohio (now an island) has been cloned, and Canada is called Gretzky. View large version.

The New York Times Book Review Illustration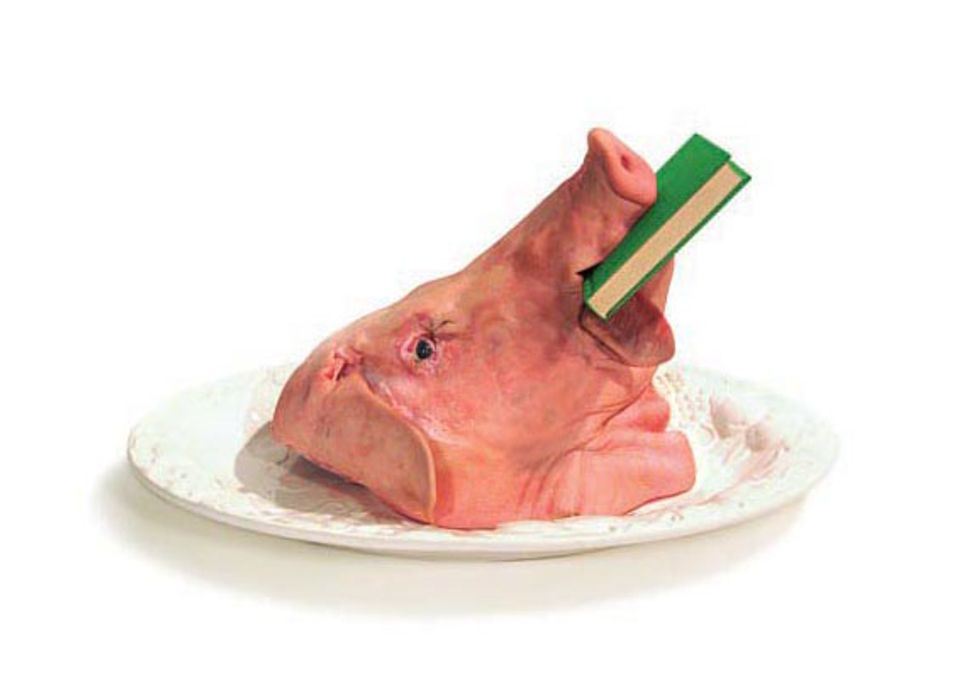 An illustration for The New York Times Book Review that accompanied a negative review of Jonathan Safran Foer's book Eating Animals. Despite the fact that I am a vegetarian, I could not resist employing a dead animal to help pan the book. I hope at the same time the image discourages meat eating (who could be hungry after looking at this?).
Spreadin' the Luv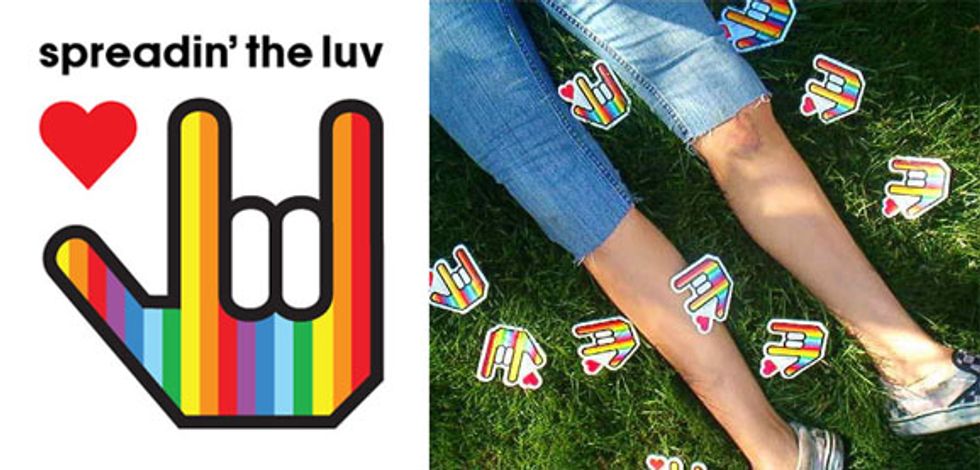 This symbol is part of a good will campaign I call Spreadin' the Luv. It is a collaboration with my deaf brother Greg and is based on the hand sign for "I Love You." It is meant as a positive and unconditional expression of luv to be shared, copied, worn, customized, distributed, printed, and otherwise applied, wherever luv is needed. Go here, create a customized symbol, and spread electronically or send me an e-mail with your address and I'll send you some stickers.
Tape Mural!
For the past 2 summers I have conducted a Graphic design Workshop in NYC with fellow designers James Victore and Jan Wilker. This was a mural that Nicholas Blechman and frequent GOOD contributor Brian Rea created during the workshop last year.
Made entirely of tape, this insanity was installed in a few hours (with the help of workshop participants). But the coolest part was that on the closing night, everyone spontaneously deconstructed the mural—piece by piece—and took it home on large sheets of drawing paper. I have two clouds (see below).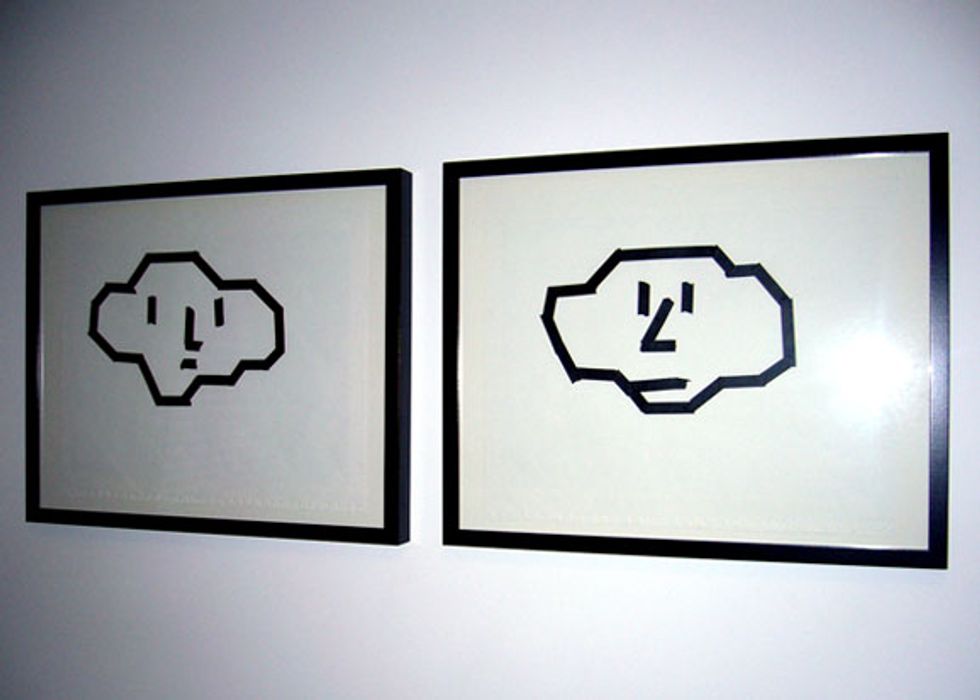 Mural by Nicholas Blechman and Brian Rea
Inspiration
Here is a really short list:
Things that have happened to me, outer space, Montauk, New York City, my office, my books, Dunkin' Donuts, Emily