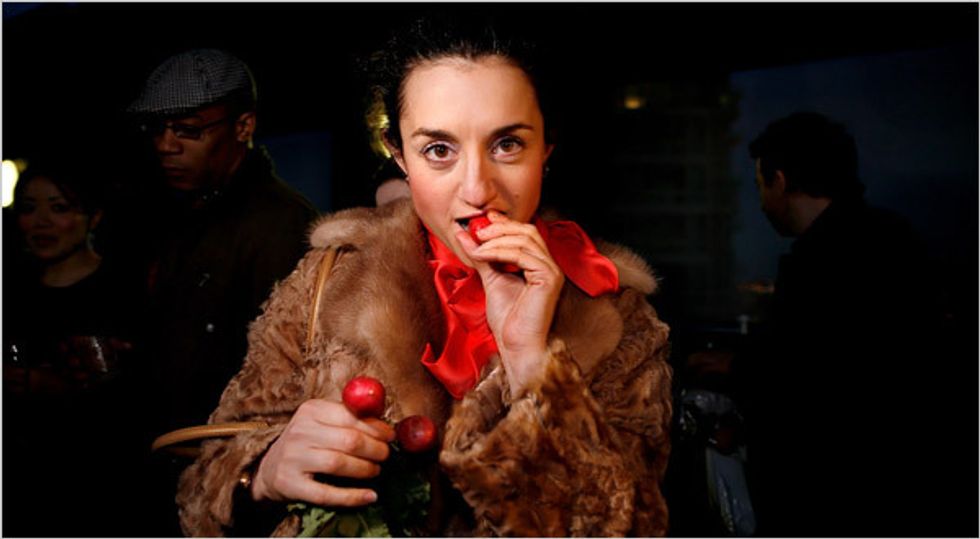 ---
A little (and heretofore little-known) berry
is making a splash in New York
. It "rewires the way the palate perceives sour flavors for an hour or so, rendering lemons as sweet as candy." The magical berry is the focus of "
an ongoing series of Bacchanalian food tasting smackdowns
" organized by the fruit's biggest evangelist, a New York lawyer named Franz Aliquo. It's also starting to show up in bars. Be warned, though: according to Aliquo, "It will make all wine taste like Manischewitz."
Thanks Melissa!
UPDATE
:
Adam Leith Gollner
, whose book
The Fruit Hunters
includes a chapter on miracle fruit and who is mentioned in this piece, is a regular GOOD contributor.