Articles
Foodstamps and Farmers' Markets Project Winner Announced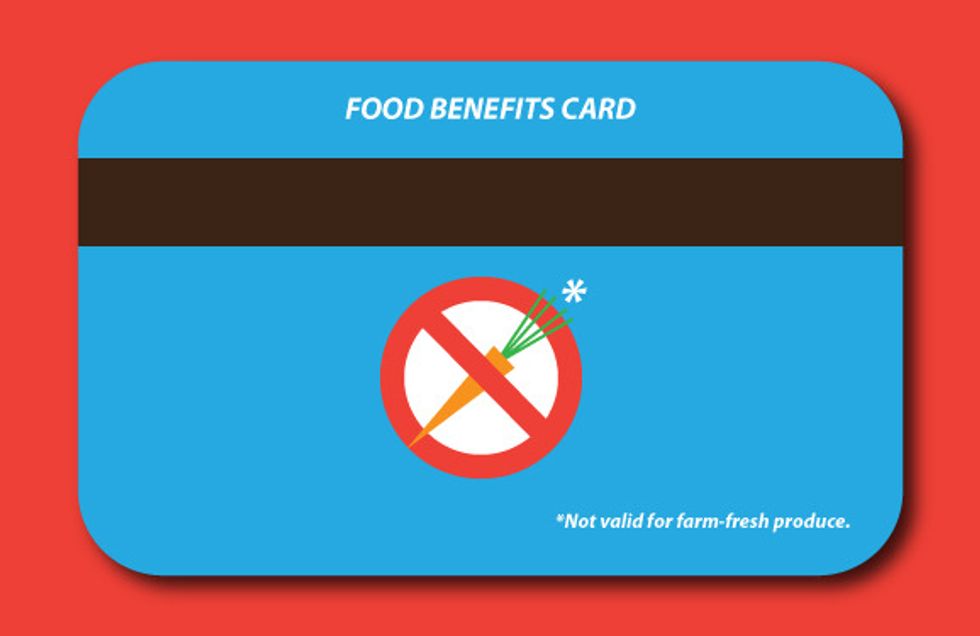 For our
Foodstamps and Farmers' Markets Project
, we asked you to help us figure out how to make it easier for people on government assistance to eat healthily. You can see all the ideas we got
here
. Allison Arieff, our judge, has picked the winner: Samantha West.
Rather than proposing her own idea, Samantha just explained what's going on in Santa Monica, California:
Since the market-specific token option already exists, it is about building off it through education and getting people, of all walks of life, interested in the value of eating healthy, local food. This will help counter any perceived inconvience. The good news is it is already happening. The organization Operation Frontline, along with the Santa Monica Farmers' Market, sponsored the Eating Right series for adults on food stamps. Every Saturday they held a two-hour class on nutrition, taught attendees how to cook, and gave them a bag of farmers' market veggies. At the end of the six-week series, they had a 100 percent graduation rate. This is how it should be done.
Allison explains why Samantha's entry got the nod:
Our winner is Samantha West for sharing with us the Eating Right program that's already happening in Santa Monica. It solves not only the transactional problem but the systemic problem. Because getting the right food is only part of the battle. This sort of comprehensive approach stands to succeed far better in the long term by educating food stamp recipients on how to make the most of their money and their food.

Thanks also to Steve Holt for letting us know about East Boston's brilliant idea of doubling the value of food stamps at the farmers' market, which helps ensure that recipients can go for the tastiest and healthiest—rather than the cheapest—option.


Congratulations, Samantha! As always, check our
Projects page
for more participatory fun.

---