Articles
Forget Hemlines and Lipstick, Crazy Nail Polish Is the Latest Economic Barometer
Now more affordable than ever, those candy-colored bottles of lacquer are inescapable.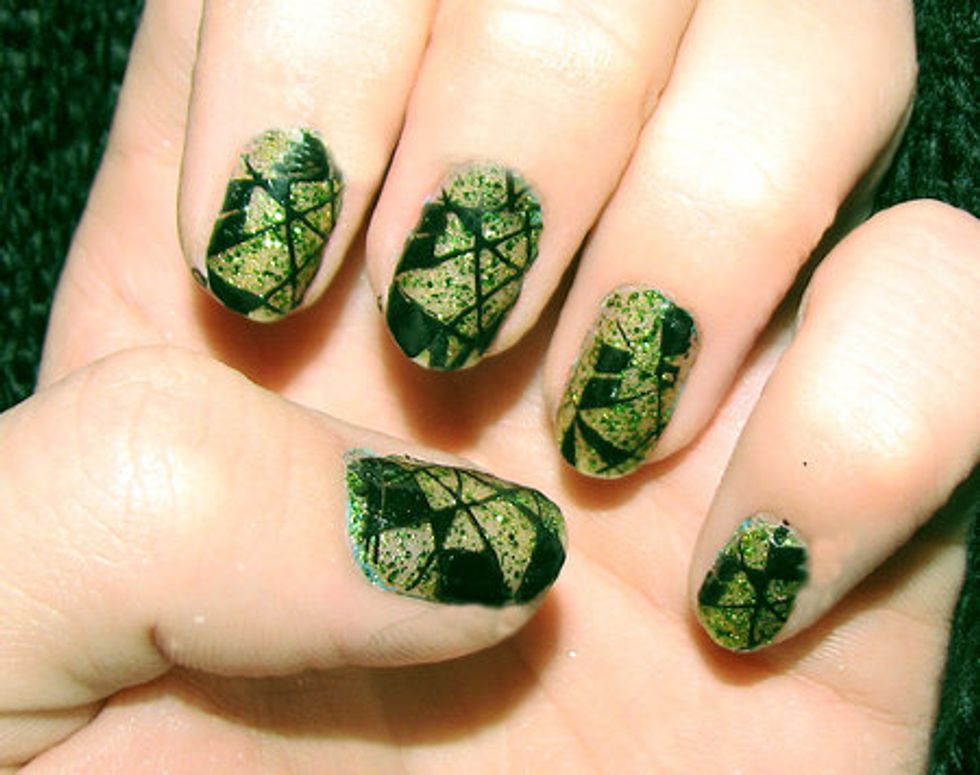 In 2001, Leonard Lauder of Estée Lauder asserted that cosmetic sales increased as the world's fiscal health plummeted, a phenomenon he dubbed the "lipstick index." But now lip color has been overshadowed by nail polish, the newest cosmetic darling that has achieved a 65 percent increase in sales since 2008.
It was only 15 years ago that polish trends were making headlines, a result of what author Rory Cook Dicker refers to as the advent of "girlie feminism." In a sort of post-post feminist movement, women reappropriated all things female: cropped t-shirts, baby-doll dresses, and the use of the word "girl," which was previously deemed derogatory by previous eras of feminists. In the heyday of Girl Power, nail polish sales skyrocketed, bolstered by brands like Urban Decay and Hard Candy, whose highly-prized lacquer cost upwards of $12 a bottle—quite an investment for girls with allowance-dependent wallets.
Now more affordable than ever, those candy-colored bottles of lacquer are inescapable, even heaped in plastic buckets next to the register at gas stations, accompanied by a sign reading "2 for $5." Unlike a $900 pair of stilettos or a one-of-a-kind handbag, nail polish is an affordable luxury. Weekly manicures might be the first non-essential personal expense to get the axe when adjusting to a rough economy, replaced by the occasional $3 bottle of nail polish.
It's not just affordability that characterizes this year's polish resurgence. Intricate nail art is a must-have accessory in its own right, a product of new developments in polish manufacturing techniques. Sally Hansen's Salon Effects Real Nail Polish Strips make it easy to apply bubbly daisies, pink camouflage, and glittery leopard print to your nails, thanks to a quick, press-on strip. The trend has been bolstered by pop stars like Katy Perry, whose affinity for her then-betrothed bloke was artfully displayed on her manicured tips at the MTV Video Music Awards in 2010. You've got to hand it to her. There's something convenient about wearing your relationship on your nails instead of commemorating it with a tattoo—if you break up, its removal is just a few swipes of polish remover away.
Photo (cc) by Flickr user pumpkincat210.
---