Articles
Fenty is jumping into the public speaking circuit as an "national leader in the area of urban education reform."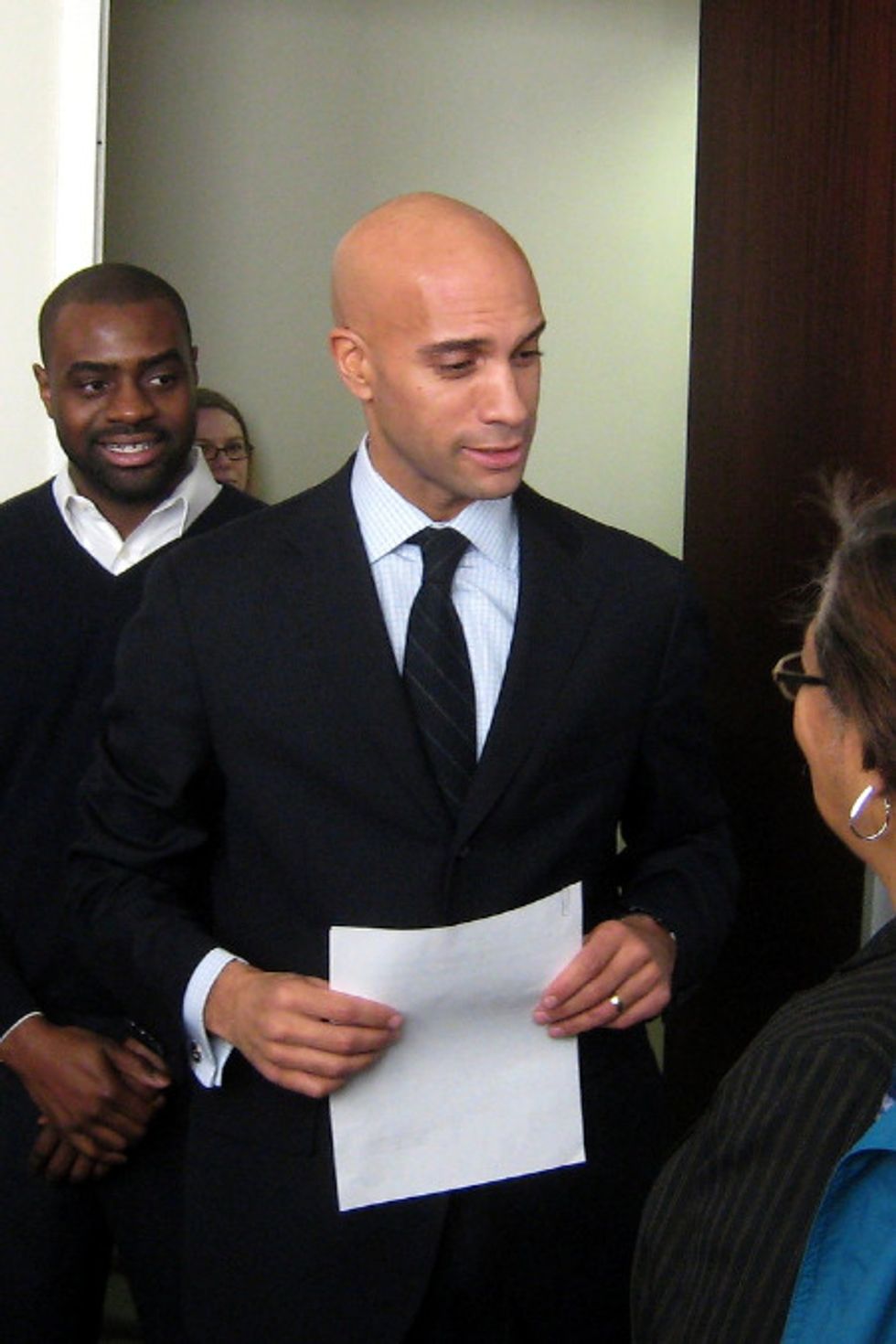 Washington, D.C. voters may have given former mayor Adrian Fenty the boot
over his support of schools chancellor Michelle Rhee
, but now he's available for hire on the public speaking circuit as a "national leader in the area of urban education reform"
Fenty's being represented by Manhattan-based speakers bureau Greater Talent Network. According to his bio, Fenty
---
"...shocked the city—and the nation—by bringing the public school system under his administration's control. That bold move and the addition of Michelle Rhee as Chancellor of Schools have credited Fenty with putting the school system on the path to long-awaited improvements inside and outside the classroom. The results speak for themselves: student achievement at the secondary level rose 14 points in reading and 17 points in math since 2007, gains that are unprecedented in DC history and unparalleled nationwide."

\n
Those unprecedented gains have been repeatedly called into question and were, according to Rhee, artificially produced as the result of policy changes. Under Rhee and Fenty's oversight, the district also significantly improved it's statistics and data analysis systems. A specialized "Saturday School" targeted students on the cusp of being proficient and gave them a program of intensive test prep, and students who were ineligible to take the high stakes exams were identified and removed from testing rosters.
To get an idea what Fenty will bring to the national education table, here's his promo video:
[youtube]http://www.youtube.com/watch?v=uGkTxcrgH70