Articles
Forward from Copenhagen
The following is an excerpt from a piece by Tom Athanasiou from the Earth Island Journal's Spring 2010 issue. I will say this:...
The following is an excerpt from a piece by
Tom Athanasiou
from the
Earth Island Journal
's Spring 2010 issue.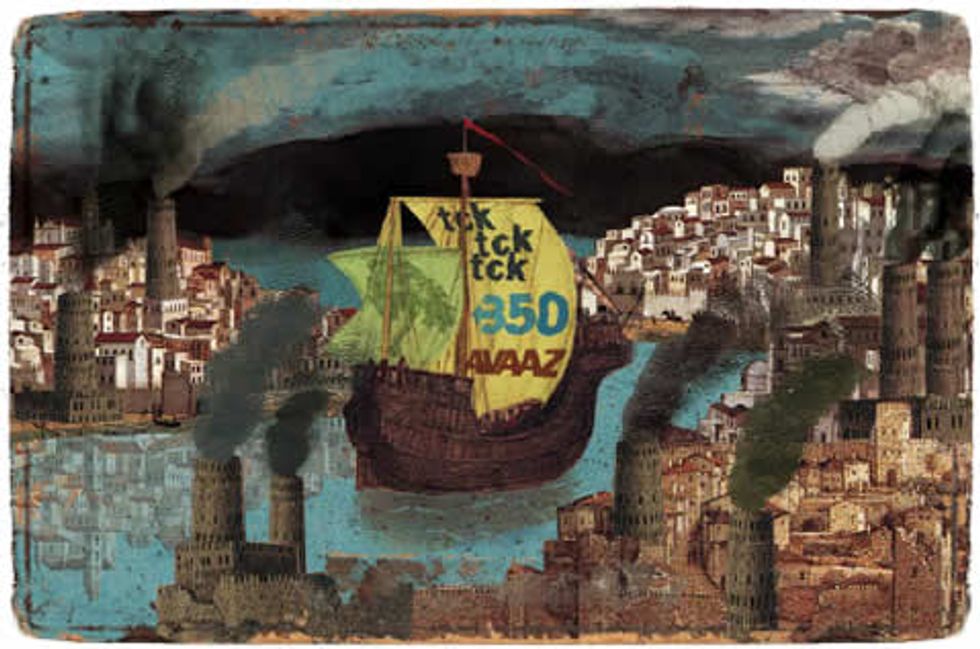 ---
I will say this:
Almost two decades after I started working on climate change, I was happily astounded to witness the crystallization, on the streets of Copenhagen, of a grassroots movement that was both energetic and sophisticated, and to see global civil society groups working in solidarity with the leaders of the world's poorest and most vulnerable nations to press a collective agenda. And I can tell you something else: Our chances of preventing climate catastrophe rests in large part on the ability of this new alliance to communicate to the world's richest and most powerful peoples that the emissions emergency is, above all things, a crisis of justice.As everyone knows, the Copenhagen talks failed to catapult us into the ambitious global mobilization we need to reduce greenhouse gas emissions. But this was never going to happen anyway. What did happen, as the veteran Bangladeshi policy activist Saleemul Huq put it, was "a shaking of the traditional pieces of the global geopolitical puzzle and their landing in a new and unfamiliar configuration." In this sense, the question of success and failure is moot. The real question is whether the new configuration offers us fresh ways forward.This question cannot be answered by the usual logic of environmental campaigning. Now is a time for reflection-not for pushing forward one more meeting, one more demonstration, one more demand. Of course we need action, and we need it fast. But we also need strategy, because Huq's "unfamiliar configurations" are going to settle in the midst of another big year that will culminate with another major December climate showdown, this time in Mexico City. If 2010 is major, 2011 and 2012 promise (or threaten) to be just as important, as do the other years in the brief time ahead-the post-Copenhagen era in which we must begin to act.
This piece appears in the Spring 2010 issue of Earth Island Journal.Illustration by Doug Chayka, courtesy of Earth Island Journal