Articles
Fourteen Buildings Compete to Be the Biggest Loser (of Energy Waste)

The EPA draws inspiration from The Biggest Loser in a new competition that pits 14 buildings against each other to see which can trim its energy usage the most.

The National Building Competition is explicitly modeled after the weight-loss reality TV show, spotlighting structures that include a 23-story Manhattan office building, a San Diego Marriott hotel, a Colorado elementary school, and a Chapel Hill, North Carolina, dormitory. The 200 applicants were required to use a host of energy-efficiency tools from the EPA and Department of Energy. The 14 contestants are having their energy use measured from September 2009 through this August. The building that saves the most will be announced the winner on October 26.
---
It's an attempt to inject a shot of drama into the, uh, titillating world of building efficiency. It's a really important policy sector, proven by the fact that it has charts like this: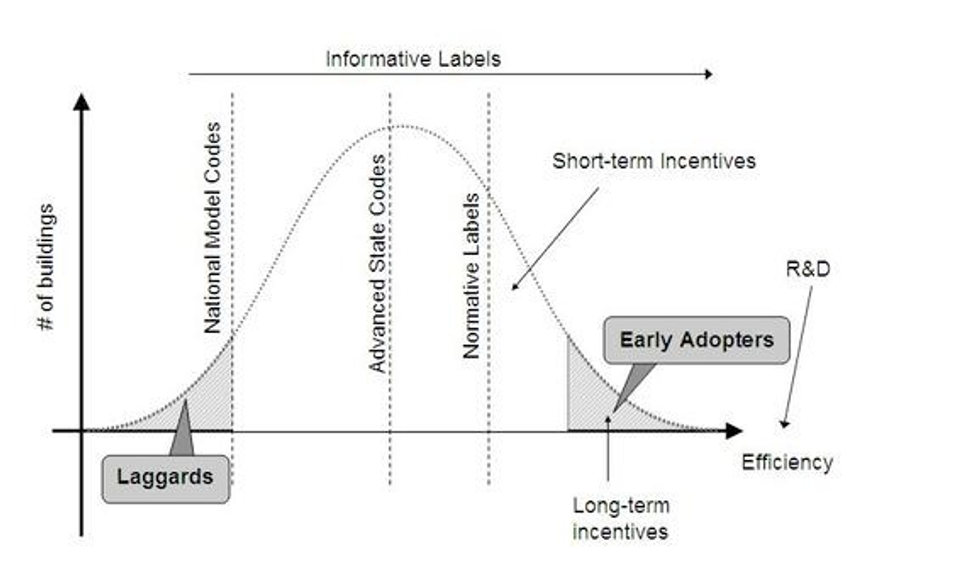 Head to Grist to read the full post



, which includes a video that sheds more light on the competition.