Articles
Fry Rides
BioBling tricks out biodiesel cars in Los Angeles.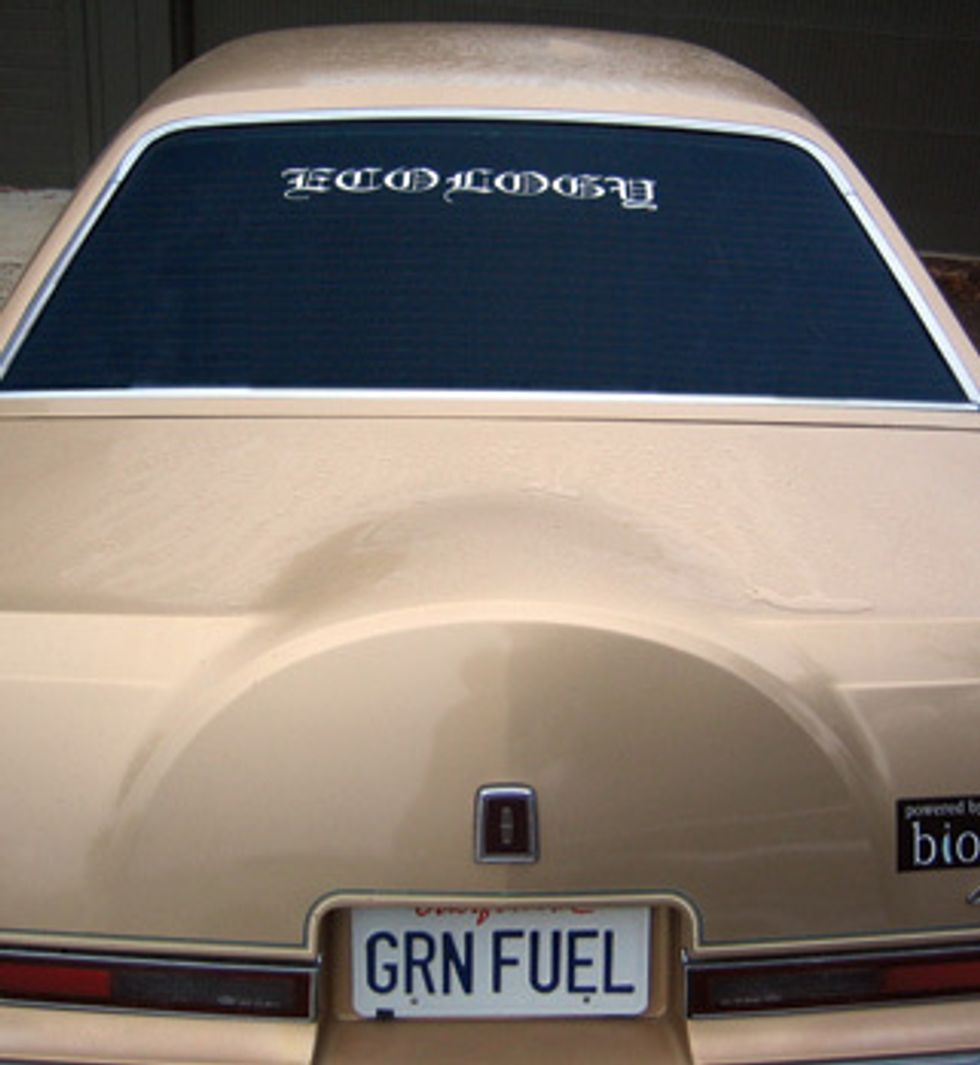 ---
Nothing livens up
the drab earth tones of environmentalism like some purple shag carpet, which is why
BioBling
-a Los Angeles-based biodiesel car dealer and detailing service-thinks a tricked-out Cadillac Eldorado makes the best kind of petroleum-free car. For a 10-percent finder's fee, the company locates available used diesel cars that can run on biodiesel fuel. After upgrading the fuel lines, BioBling then happily installs all the trimmings like spoilers, custom paint, or flat-screen TVs, and, more practically, connects clients with a biofuel distributor."If we can make going green more sexy and hip and fun, then a greater number of people are going to embrace it," says founder Colette Brooks. A swanky Cadillac Seville with a "GRN FUEL" license plate might draw envious (and incredulous) stares, but of the few dozen cars BioBling has so far paired with buyers, most have been sturdy Volkswagens and Mercedes Benzes in the $5,000 to $15,000 range. Still, BioBling is prepared to go all out in making any car as pimped-out as it is environmentally friendly: the 27-inch gold rims are waiting.
LEARN MORE
biobling.com