Articles
Get Fit at Work: Exercise Bikes Replace Office Chairs
A novel solution to the sedentary workplace is to replace the office chair with an exercise bike.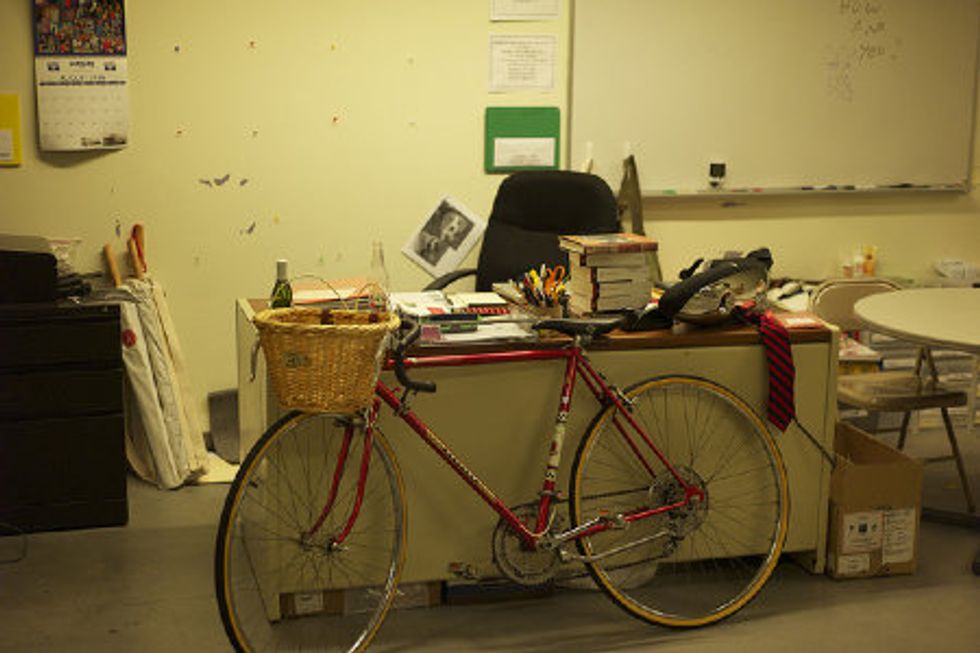 Anyone who sits at a computer all day is going to love and hate this news.
The Wall Street Journal's health blog reports today:
---
There is "strong evidence" that time spent sitting is linked to a higher risk of death.

\n
In the past, some have suggested working from a treadmill but how would you work on a computer? But researchers have come up with a much better idea. According to the blog:
Another option, featured in research just published online by the British Journal of Sports Medicine, doesn't require a wholesale rejiggering of office work stations. It's a very quiet portable pedal exercise machine that you can buy from the manufacturer for under $200, including basic software that records your progress on your PC. You can adjust the resistance on the under-the-desk machine to either tool along easily or work hard enough to huff and puff (just keep your conference call on mute.)

\n
This makes so much sense, given that the leading causes of death besides smoking are due to poor diet and lack of exercise. Until these desk bikes become widely available there is an under the desk pedal exerciser that you can pedal under your desk without causing a big stir in the office.
Image: Office, a Creative Commons Attribution (2.0) image from khouri's photostream