Articles
The recently-launched website is a way to bring legendary salons held in the modern house to an even wider audience.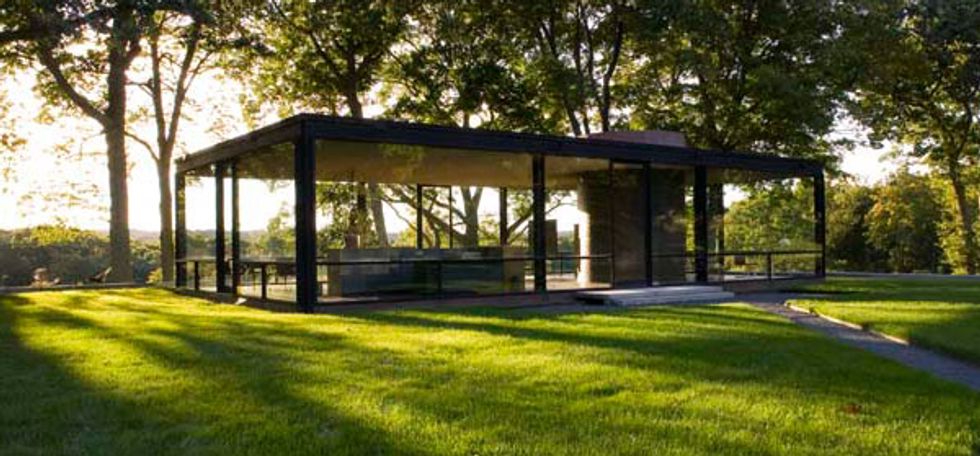 The Glass House is possibly one of the most famous houses on the planet. The modernist landmark nestled into the forest of New Canaan, Connecticut was the home of architect Philip Johnson and contains, as one would expect, lots of glass, and lots of class. But it was also the home to years of legendary salons, where Johnson and his collaborators would convene big names in art, design and culture to chew over the issues of the day.
---
Johnson died in 2005, and the house was turned over to National Trust for Historic Preservation, who opened it to the public in 2007. A series of salons started back up at the house. And now, the recently-launched Glass House Conversations is a way to bring those salons to an even wider audience. Over the past few weeks, dozens of writers, designers and thinkers have been invited to pose a question to the audience, who can join in the discussion for five days. The host then chooses one comment as the "final word" on the subject.
This week, I'm hosting the discussion and I'd love for GOOD readers to chime in. Here's the question I posed:
In some large U.S. metropolitan areas like New York City, public transit is the norm and bike-riding is on the rise thanks to proactive efforts by city agencies. But in most of the country, public and alternative transportation options either don't exist, or, if they do, there is often a stigma attached to using them.

With goals of relieving traffic congestion, making our citizens healthier, and preventing ecological disaster, how can we encourage municipalities and individuals to commit to buses, trains and bikes? What would make you give up your car?

\n
It's easy to register and join the discussion, so if you feel inspired I'd love to hear your thoughts. I'd especially love to hear from some folks out there who have cars—what would it take to get you out of them? Then stay tuned this Friday to see who has the final word.