Articles
Good Books for Hard Times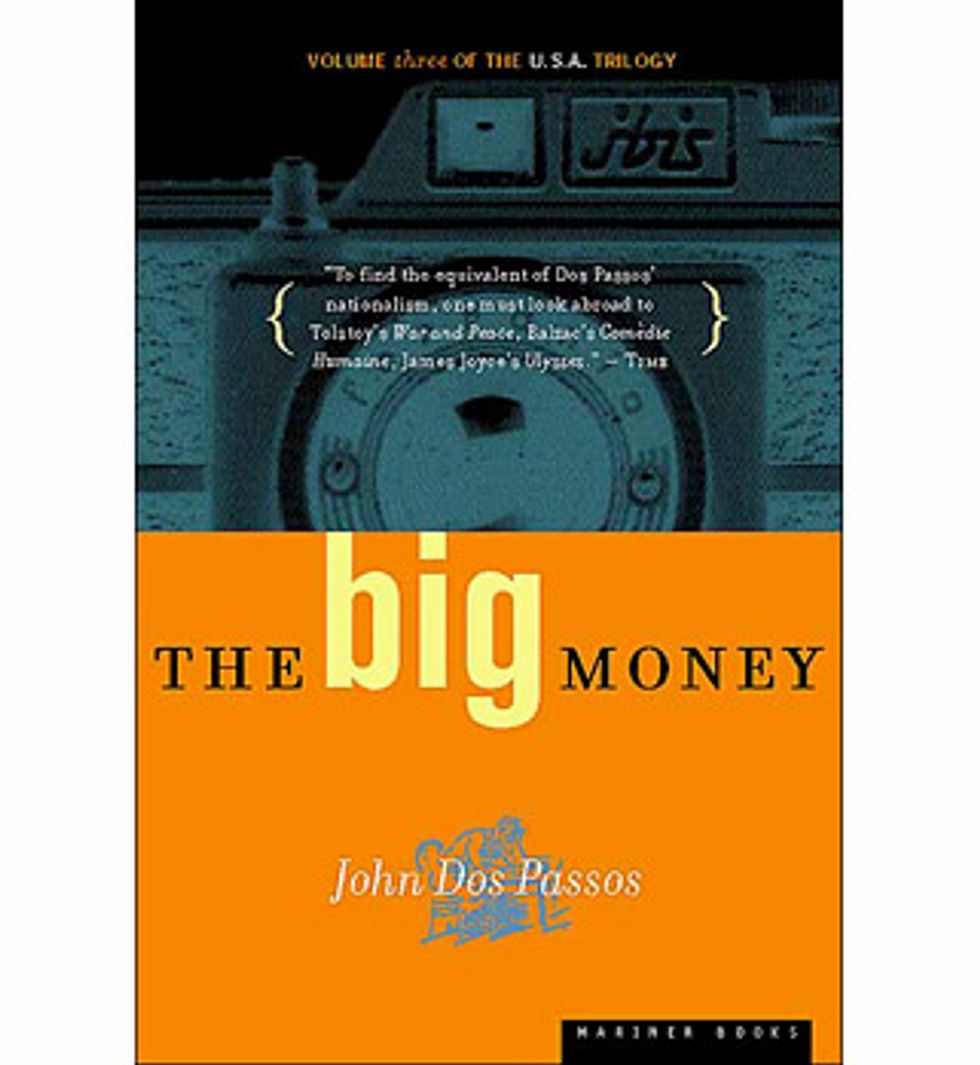 ---
Our recession through the narrative lens of the Great Depression
Every time I read about the potential, impending second Great Depression, archetypal images from the original invade my mind. It's a split-second mash-up that looks something like this: a
Dorothea Lange
-ish woman riding in a car with the Joads while a
Woody Guthrie
song plays in the background.Amidst this media-driven time-traveling between our moment and the 1930s, I have been going back to the bookshelf in my mind, thinking about lesser-known, non-Steinbeckian novels of the Depression era.
Michael Gold
's
Jews Without Money
is a classic immigrant tale. Gold, known as the "Dean of U.S. Proletarian Literature," founded the
New Masses
, a Marxist magazine, and was a columnist for the
Daily Worker
.
Jews Without Money
was his only novel, a largely autobiographical story about growing up poor in New York's Lower East Side. (As a Jew without enough money myself, the title alone speaks to me).
Waiting for Nothing
byTom Kromer, who wrote the book at a
Civilian Conservation Corps
camp in California, makes stark realism into Beckett-esque absurdity. (Muckraking journalist Lincoln Steffens called it "realism to the nth degree.") Kromer's work is another autobiographical novel–this time about aimlessly riding boxcars, the "life on the vag," from a stiff's perspective. It is not for those who need uplift with their grit. The narrator, a stiff, "hasn't got the guts to do anything but eat slop and freeze to death. That's all he's good for. That's why he is a stiff."For some humor, literary dexterity, and emotional complexity mixed into this syllabus for "when times are bad," Zora Neale Hurston's
Their Eyes Were Watching God
cannot be beat. Too often overlooked is the
U.S.A.
trilogy by John Dos Passos--comprised of
The 42nd Parallel
,
1919
, and
The Big Money
. A whirlwind epic that mashes modernist pastiche with leftist politics, it even comes with its own soundtrack-in-words, called
Newsreels
.I omit too much, but you get my drift: This would not be a bad time to read about bad times.Bear in mind, we are not those Jews, stiffs, or (Hurston's) sharecroppers. We can only access the past through the filter of our all-too-present selves-the decades gone by, our relative privilege. The hazards of playing poor are best exemplified by the era's own commentary on the Depression experience: Preston Sturges' brilliant 1941 film
Sullivan's Travels
about a Hollywood director who goes hobo, faking destitution so he can document the downtrodden.In advance of our own Depression, we paraphrase heavily from the 1930s gritty realism when depicting hard times circa 2008-as in this
Time photo-essay
from my struggling burg, Cleveland. The references to the Depression-era, documentary aesthetic magnify the severity of our problems.Soon, however, we will need to develop our own representational strategies to tell the new stories. If we do repeat history, will we call the original the First Great Depression? Or will we retroactively rename it, as we did with the Great War, which you now know as World War I? If we head into a sequel, will we riff less on #1 altogether and develop a new language?