Articles
GOOD Design Daily: Designers and the Books They Love
What's your favorite designer reading? A new site showcases the book picks of 50 design heavy-hitters from around the world.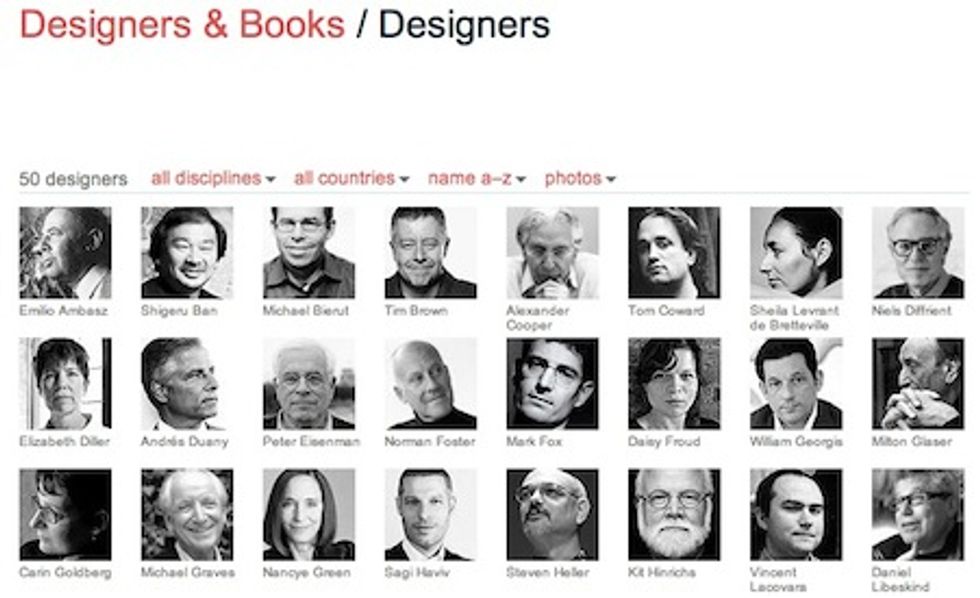 Designers are known for their impeccable taste, from their glasses (black) to their clothes (black).
Designers & Books
is a delightful new site that answers the question: What are your favorite designers reading? (Fittingly, it's all in black, with a bit of white and red.)
Fifty designers have been added so far, and the culturally diverse lineup includes a number of heavy-hitters. The 677 books (and counting) are cross-referenced, so you'll soon discover that architects Eric Owen Moss and Jaquelin Robertson both love Anna Karenina. Plus—and this is a really nice detail—the site includes a comprehensive list of small bookstores. The site was created by Steve Kroeter, with a large team of collaborators. Designers at Pentagram are responsible for the site's minimalist look (their involvement may also explain the large percentage of Pentagram designers represented).
---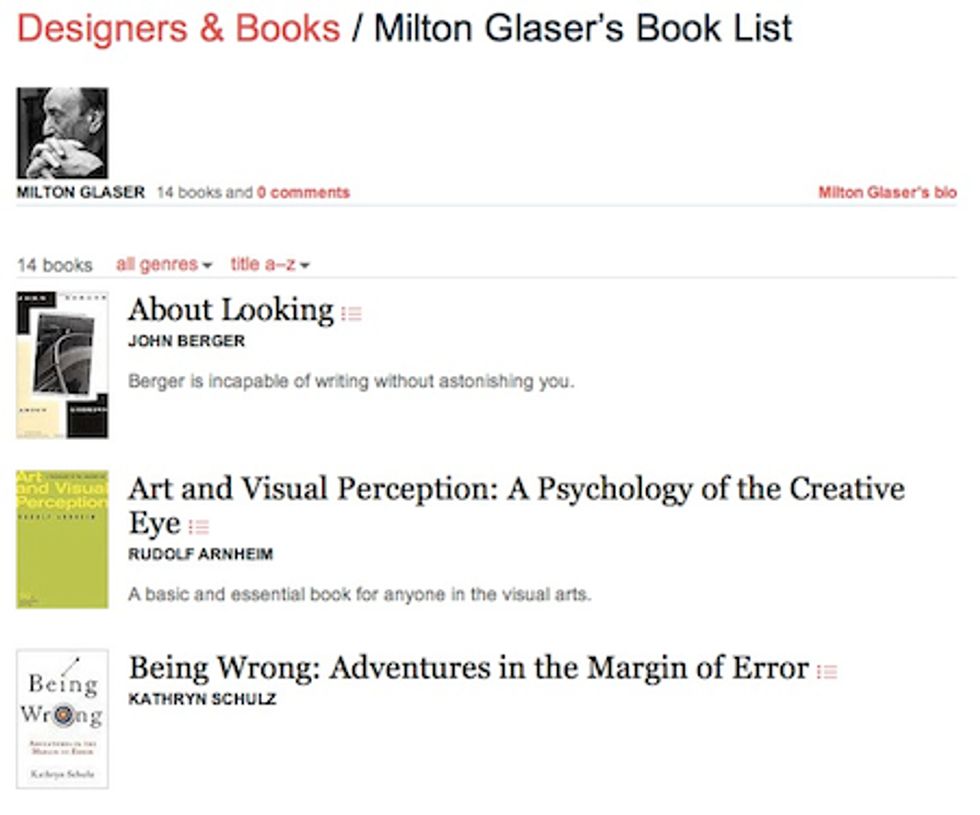 Want to know what's on the nightstand of, say, legendary graphic designer
Milton Glaser
? Simply click on his name and you'll see a list of his recommended reads, with a line or two about why he likes them, plus a link to his bio, so you'll know this is the man who designed the I Heart NY logo.
What might be the single best quality of the site is that the picks aren't limited to design books, like so many magazine roundups and end-of-year lists. Even designers are likely stumble across some previously-undiscovered books while gaining a more complete picture of their professional idols.