Articles
GOOD Design Daily: How a NASA Designer Explains Space
Dan Goods, a designer at NASA's Jet Propulsion Laboratory, helps explain the vastness and complexity of space to an eager audience.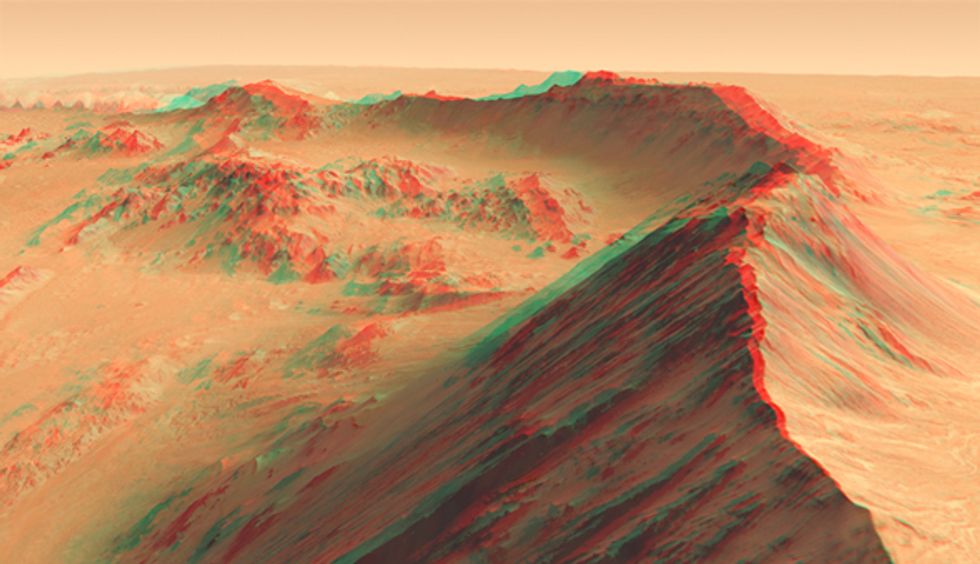 Most scientific institutions try to educate the public in two ways: in overwritten jargon that no one understands, or with poorly-crafted visuals that no one understands. Not so at the
Jet Propulsion Laboratory
, the NASA outpost in Pasadena, California, that handles the Mars Rover missions, among others. According to this
excellent article
by Holly Willis at AIGA's
Voice
, JPL is making a connection with science enthusiasts thanks to Dan Goods, a graphic designer by training who uses data visualizations and large scale installations to help explain ungraspable facts and figures to the general public.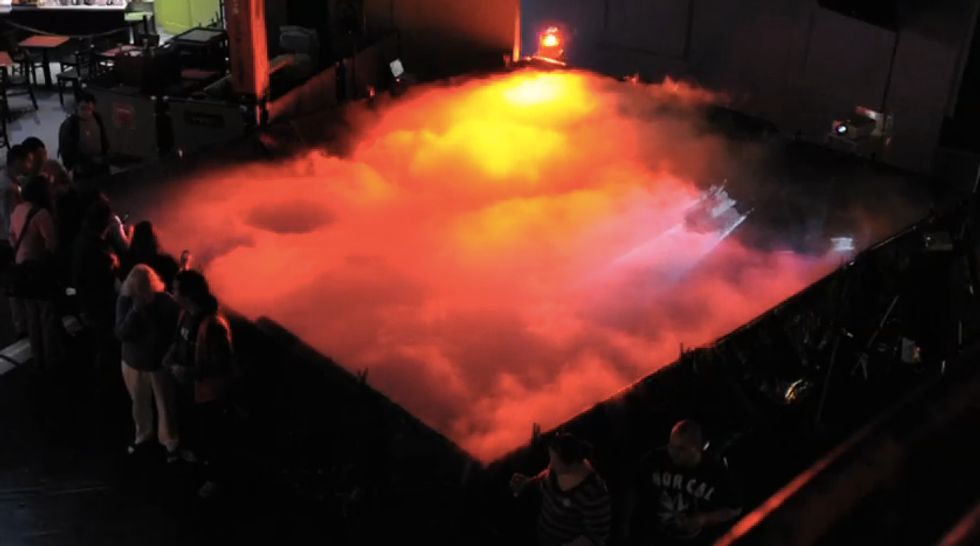 ---
Take this room at the Exploratorium in San Francisco that brought to life the
roiling, vaporous clouds of gas
that surround Jupiter. Conceived with JPL's Austin S. Lee,
Jupiter Fog
represents speculative information that JPL hopes to confirm when the Juno mission dips beneath the planet's atmosphere later in 2011. The swirling red mist created with infrared lights not only helps viewers to understand what the spacecraft will be looking for, it also drums up excitement for the revolutionary discovery to happen this year.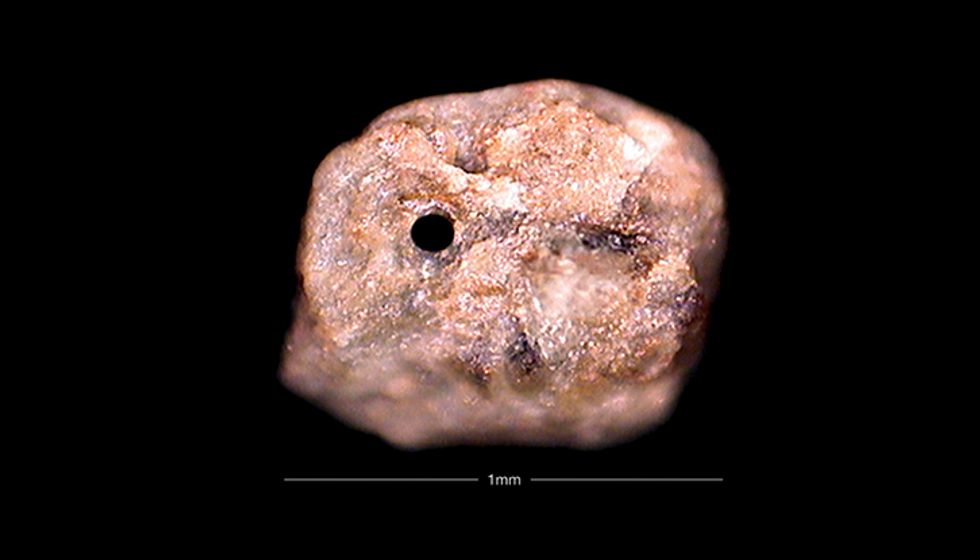 To help people understand the size of the universe, Goods created
Big Playground
, a giant room of sand where each grain represented one of its millions of galaxies (to show
all
the galaxies in the known universe, he would have needed six full rooms of sand). To show the 130 or so planets that we've already discovered in our own galaxy, Goods drilled a hole in a grain of sand that he placed under a microscope for visitors to see. "A space where people can play in an enormous amount of sand and imagine running their fingers through millions of galaxies is memorable," he writes.
What makes Goods's work so appealing is that he's able to work as almost a translator between scientists and JPL's public, yet he never seems like he's dumbing-down content or lobbing facts far over the heads of his audience. He's like the designer's version of Carl Sagan.
Read the entire article at AIGA.
Top image: A stereo image of mountains on Mars, from a show co-curated by Dan Goods for the Pasadena Museum of California Art.