Articles
Google Invests $38.8 Million in North Dakota Wind Farms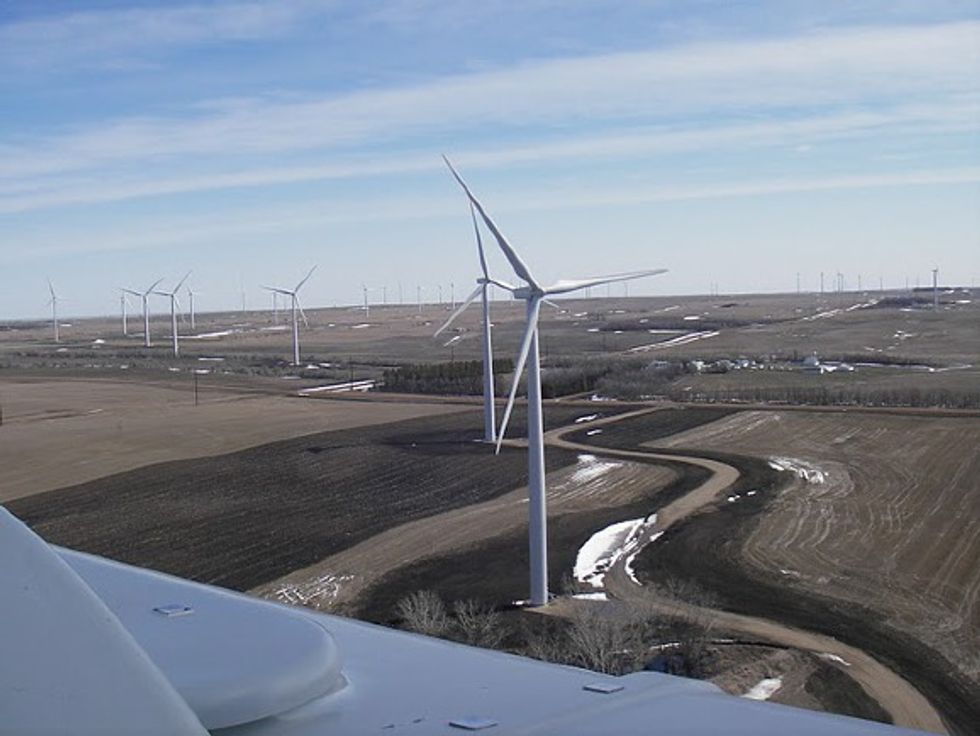 Yesterday, Google announced that it had invested a hefty sum, $38.8 million, in a wind farm in the North Dakota plains. From
the Google blog
:
On Friday we made our first direct investment in a utility-scale renewable energy project — two wind farms that generate 169.5 megawatts of power, enough to power more than 55,000 homes. These wind farms, developed by NextEra Energy Resources, harness power from one of the world's richest wind resources in the North Dakota plains and use existing transmission capacity to deliver clean energy to the region, reducing the use of fossil fuels. Through this $38.8 million investment, we're aiming to accelerate the deployment of renewable energy — in a way that makes good business sense, too.
This is great news. As
Ariel Schwartz notes
, one reason Google chose this project is that these two wind farms,
Ashtabula I and Ashtabula II
,
in Barnes County
, use state-of-the-art turbines and control systems. But another huge advantage of these projects, which is glossed over in Google's blog post, is that they're situated next to existing high-capacity transmission lines.
I took NPR's
energy grid map
and filtered it to only show 1,000 kV lines, the biggest ones we have. As you can see, they're few and far between, but there they are in North Dakota.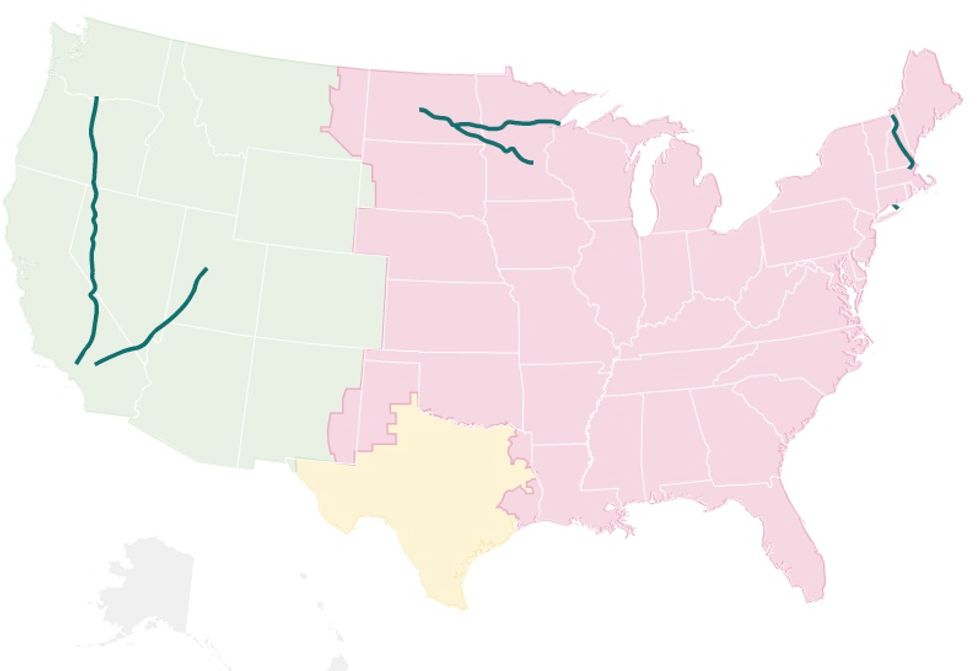 ---
This is a nice investment from Google and it will be good for North Dakota's economy. These wind farms pay more than $1.4 million in landowner fees and property taxes every year, provide relatively inexpensive energy, and provide a handful of jobs, all without compromising the agricultural uses of the land or polluting. Perhaps Google's investment will spur other regions with good renewable energy resources to start building new transmission lines as a way of attracting investment.