Articles
Got a Cause but No Facebook Page? You Need Social Media 101
Twitter co-founder Jack Dorsey and other social media pros show how charities can spread the word—and raise money online.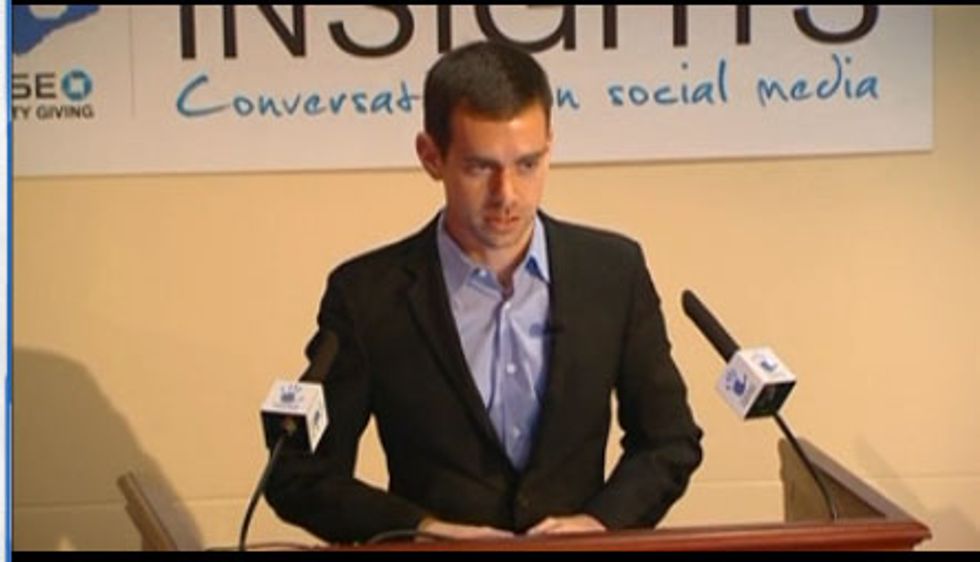 This post is in collaboration with Chase Community Giving.
---
You've got the passion to do good, the drive to make a difference, and an amazing cause you care about. But are you getting the word out to all of your potential like-minded supporters? If you've been looking for a way to boost your organization's visibility and attract more attention, check out Chase Charity Insights, a free streaming forum hosted by Facebook.
Twitter co-founder Jack Dorsey (pictured) moderates a panel of social media pros from some of the most influential companies online, including Zachary Sniderman (Mashable), Matt Jacobson (Facebook), and Holly Ross (Nonprofit Technology Network). The forum aired live on Thursday, March 31, with the replay available now.
The forum was created by Chase Community Giving, a program of JP Morgan Chase Foundation, which since 2009 has donated $10 million to 300 small and local charities. The program (which uses Facebook as the key platform for nonprofits to compete for community votes and, ultimately, win their grants) produced the forum in response to nonprofits who requested help using social media.
The panel discusses ways that all nonprofits should be approaching social media, from understanding the importance of good storytelling and dealing with negative posts to measuring results and knowing how to engage your community. As Holly Ross says on the panel: "Social media is not a fad and it's not going anywhere. This way of communicating is sticking around." If you can embrace it like some savvy charities have (they name a few that have been successful), you can learn strategies for wide media exposure and raising money ("master fundraisers" have raised more than $100,000 online).
Utilizing a few simple tools, nonprofits of any size can use social media to open windows of opportunity. Plus, while building a community online, charities can can compete for corporate dollars too: Chase Community Giving announced at the forum that they are committing $25 million for charities over the next two years. With the first round of their spring 2011 contest (which will be awarding a total of $5 million), starting on April 21, there's no better time to start sprucing up your organization's Facebook page and Twitter feed.