Articles
Grand Rapids Masters the Art of Urban Engagement
Everyone told me they had never seen the streets of Grand Rapids, Michigan so crowded at 3 p.m. on a Wednesday. I watched in awed...
Everyone told me
they had never seen the streets of Grand Rapids, Michigan so crowded at 3 p.m. on a Wednesday. I watched in awed agreement as artists hauled massive scrap metal-and-concrete block sculptures onto sidewalks, patrons primped trays of cheddar and chardonnay, and volunteers donned bright red "Ask Me!" shirts, grinning proudly in their new roles. The whole city, it seemed, was preparing for that evening's launch of
ArtPrize
, the new annual art competition that's widely heralded as the world's largest: Almost a half million dollars will be doled out to the winners, including a forehead-smacking $250,000 for the top prize winner alone.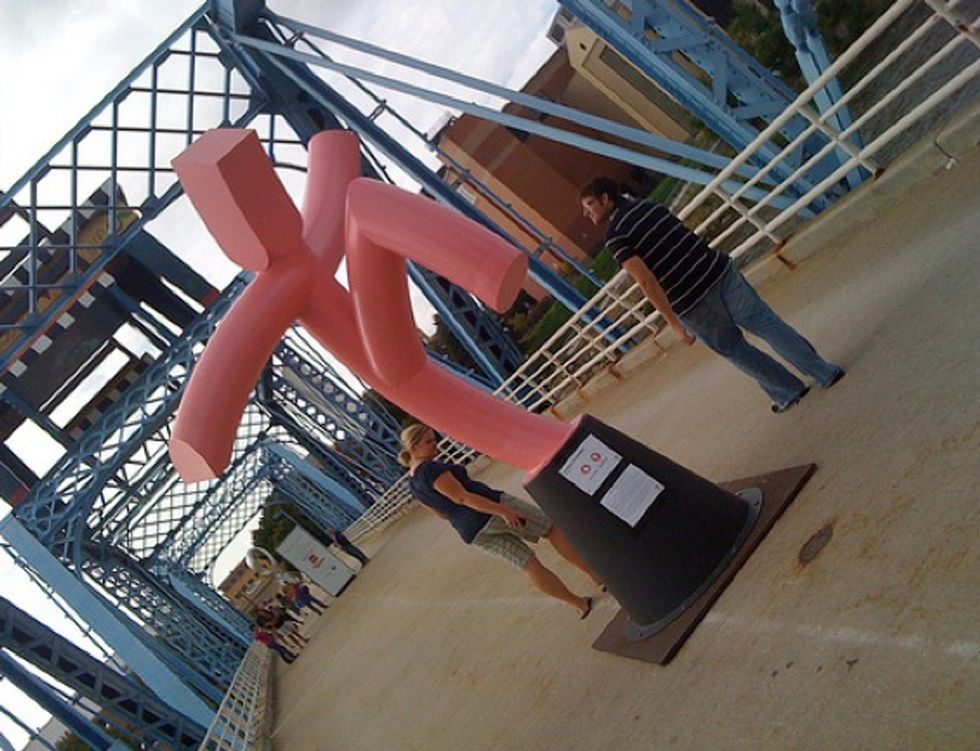 Although we tend to focus on the automotive pursuits on the eastern side of the Lower Peninsula, Western Michigan has a long history of art and design. Over here, the Big Three are Steelcase, Haworth, and Herman Miller, the sustainably-focused furniture companies. Artist communities like Saugatuck and Grand Haven cluster along the shores of Lake Michigan. Grand Rapids itself-the second-largest city in the state-is lush with grassy public spaces, airy blond wood coffeeshops, and restaurants in restored Victorian structures serving local craft beers. It's also the home of the first LEED Gold-certified art museum designed by wHY Architecture, a public plaza by Maya Lin, and the first federally-funded work of public art installed in a city, Alexander Calder's
La Grande Vitesse
, whose abstract likeness represents the logo for ArtPrize.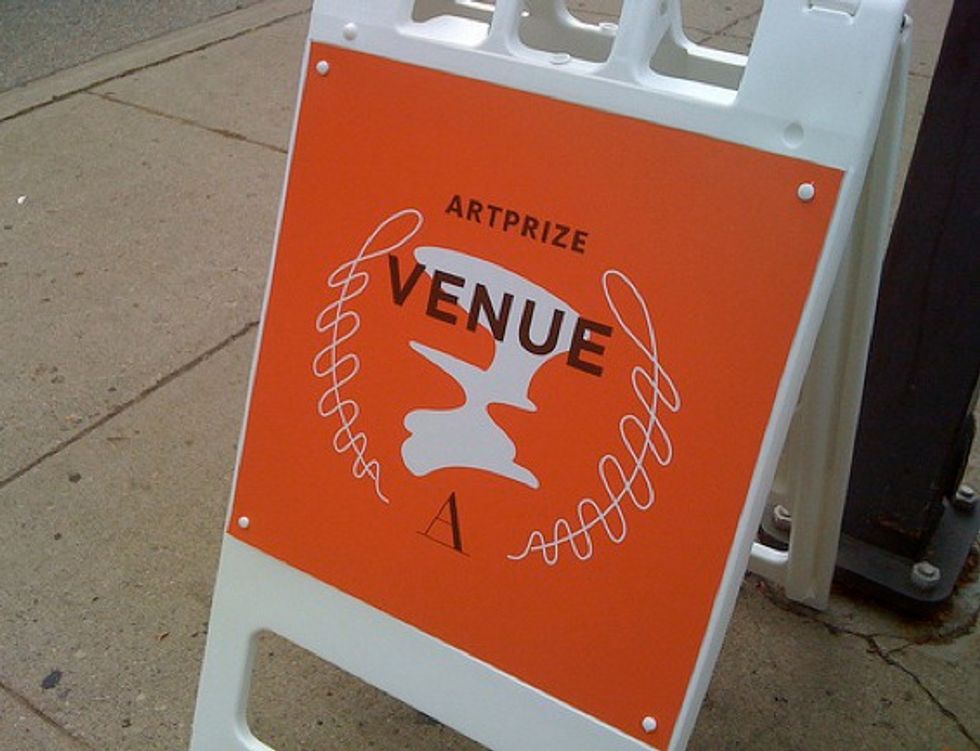 ---
In fact, it's that legacy (the sculpture celebrates its 40th anniversary this year)-not the down-at-the-mouth news from Detroit-that prompted visionary Rick DeVos, the soft-spoken Grand Rapids native, and 27-year-old heir of the Amway founders, to introduce the concept. Earlier in 2009, DeVos imagined an "explosion of creativity" across the city, where artists and designers could engage with the community. "We wanted it to be so distributed that we would own as little as possible," DeVos told me, seated in the clubby bar of the Amway Grand Plaza, a hotel his grandfather had helped renovate and expand in the 1970s. ArtPrize's official launch was in April, and it was almost as open and inclusive as DeVos envisioned: 1,700 artists applied, and 1,262 were matched with 159 venues in five downtown neighborhoods. After a week of voting thumbs up or thumbs down to each piece, the top 10 will be announced, and voters can cast their picks exclusively for those, with the winner announced October 9. Yes, the most money ever doled out to an artist in prize money will be picked by the people.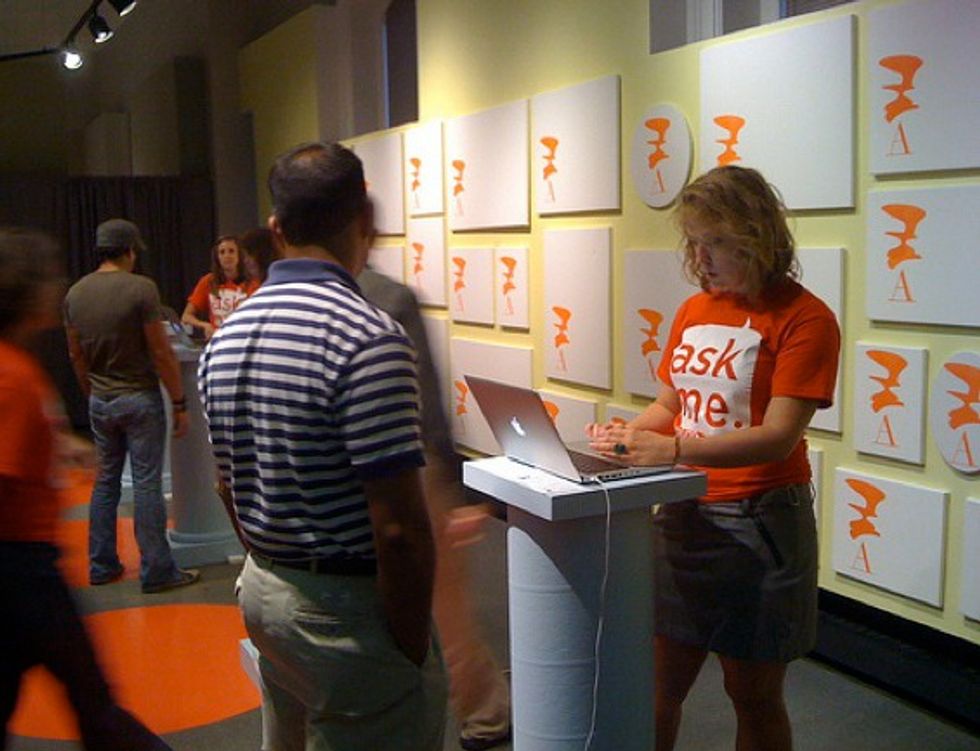 The real-life, visual artist-version of
American Idol
that includes the voices of more than 7,000 registered voters-online or by text message, and there's also a fantastic iPhone app-comes from DeVos' erstwhile pursuits. He founded the movie review site
Spout
, one of the first genre-focused social networks, with Bill Holsinger-Robinson, another web entrepreneur who is serving as executive director of ArtPrize. They believe the true value of the event is in the connections that are made between artist, venue, and voter, whether in real life or via, say, Facebook. "This can kickstart entrepreneurship in the area," said Holsinger-Robinson. "Every venue has a vested stake in the artists they're hosting. They become a community in and of themselves."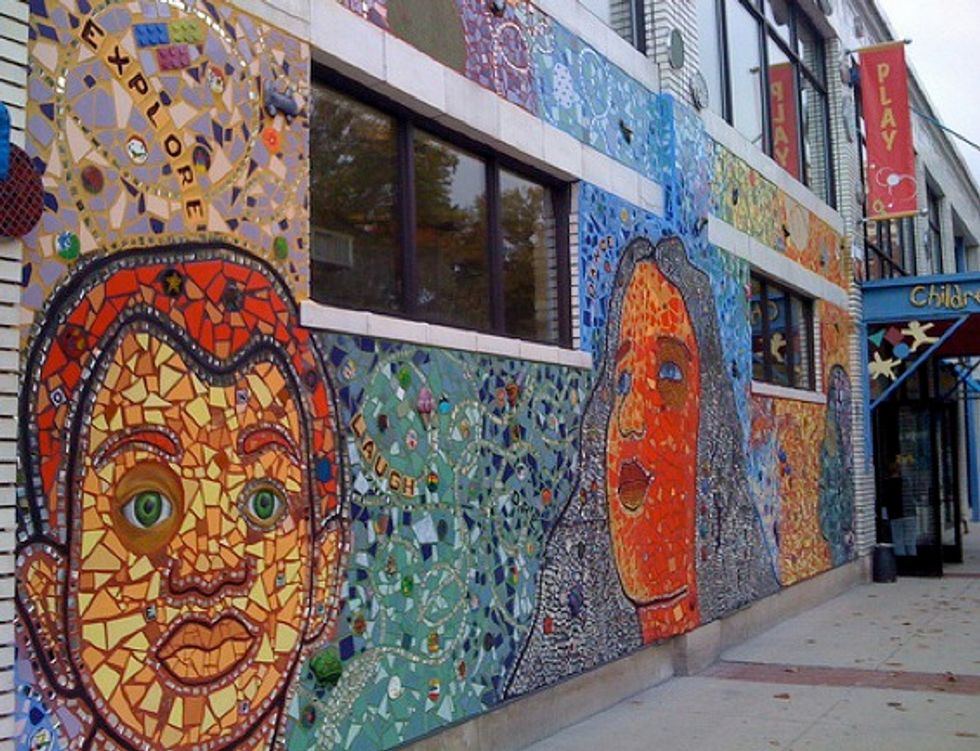 That's not always the case with other art festivals like the
Venice Biennale
with its more than 70 pavilions from different countries trampling the city every two years, or Japan's
Echigo-Tsumari Triennial
, the sprawling rural site of the largest outdoor art festival, with 350 artists. Never has there been a citywide exhibition this large-and this uncurated. ArtPrize allowed the venues to select their own artists, and invited five commentators to stroll the city, offering their opinions. One of them, Peter Murray, said that in his role as director of the
Yorkshire Sculpture Park
in the U.K., he has always looked to make art more accessible to the public, but thought this move was above and beyond. "As soon as you put art outside the gallery walls, it's a risky business," he told me at the JW Marriott, overlooking the smooth spill of the Grand River. "Not having it curated is even bolder." Still, Murray sensed a "real buzz in the air" and was excited to see how the experiment worked-and how his peers would react. "It will make the art world sit up," he said, smiling. "It will confuse the art world."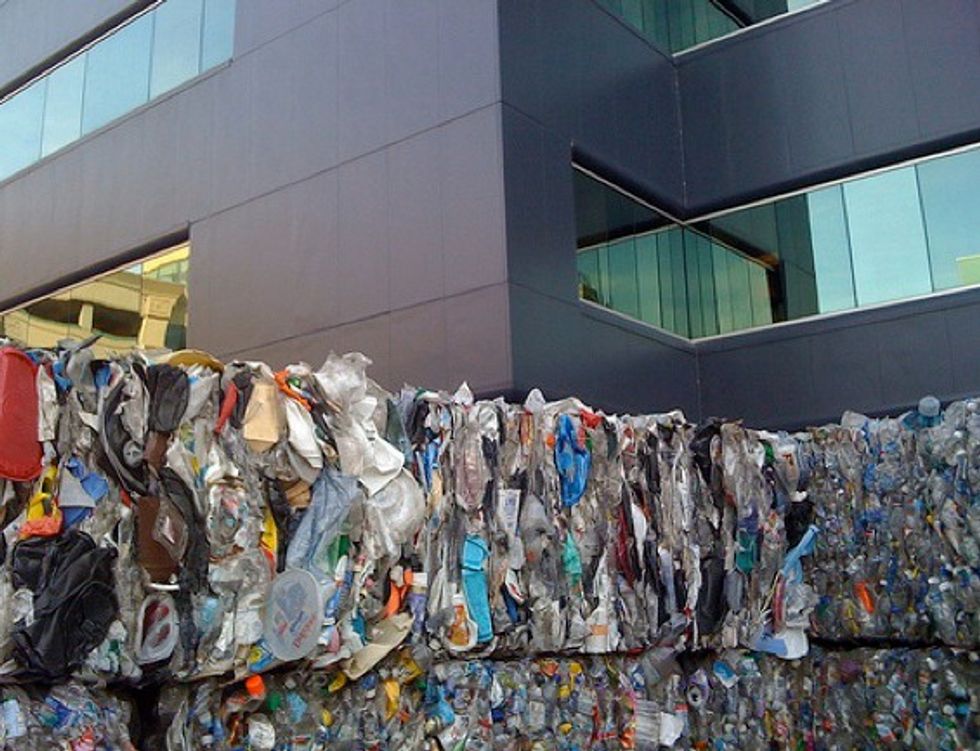 There are a few big names-Eames Demetrios'
Kcymaerxthaere
work is installed at Kendall College of Art & Design-and about half of the artists are from Michigan. The quality is uneven at best. But everything seemed to have landed in the right place. The impressionistic paintings of kids on a beach were tucked into conservative corners of a bank, a parking lot hosted an environmentally-focused Richard Serra-esque fort of compacted plastic bottles, the large contemporary museum in town found a massive balloon-animal installation to confound and delight its guests. The bridge into town was set with a giant table and chairs; a Calder-esque mobile twirled on an island in the river. (A toilet-on-wheels didn't seem to have a home but instead roamed the streets, proclaiming he was both "#1 and #2.")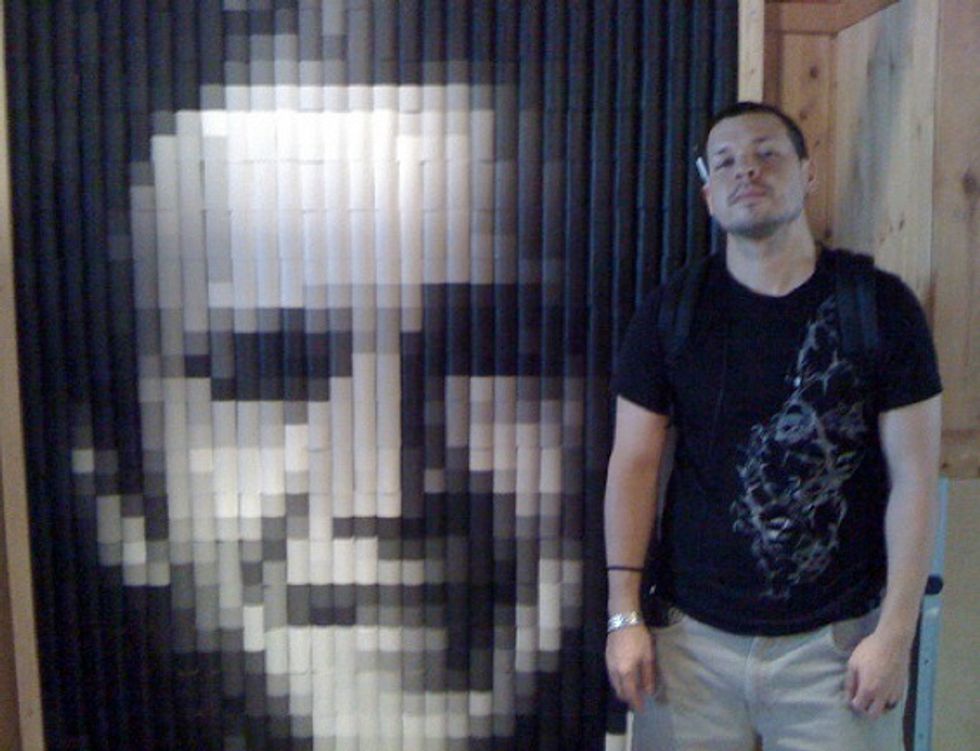 But it all fit somewhere, and if audiences didn't immediately find a piece they connected with, they'd soon be aided by a barrage of marketing materials pushed by the artists and their street teams.
Giovanni Arce
planned to promote his painted toilet-paper roll mural depicting George Bush by giving away toilet paper rolls wrapped with tissue-sized $10,000 bills, to represent the amount of money he'd give back to local art charities. "I'm in it to win it," he grinned as he readied his display inside the BOB (Big Old Building), a converted warehouse glutted with ArtPrize entries.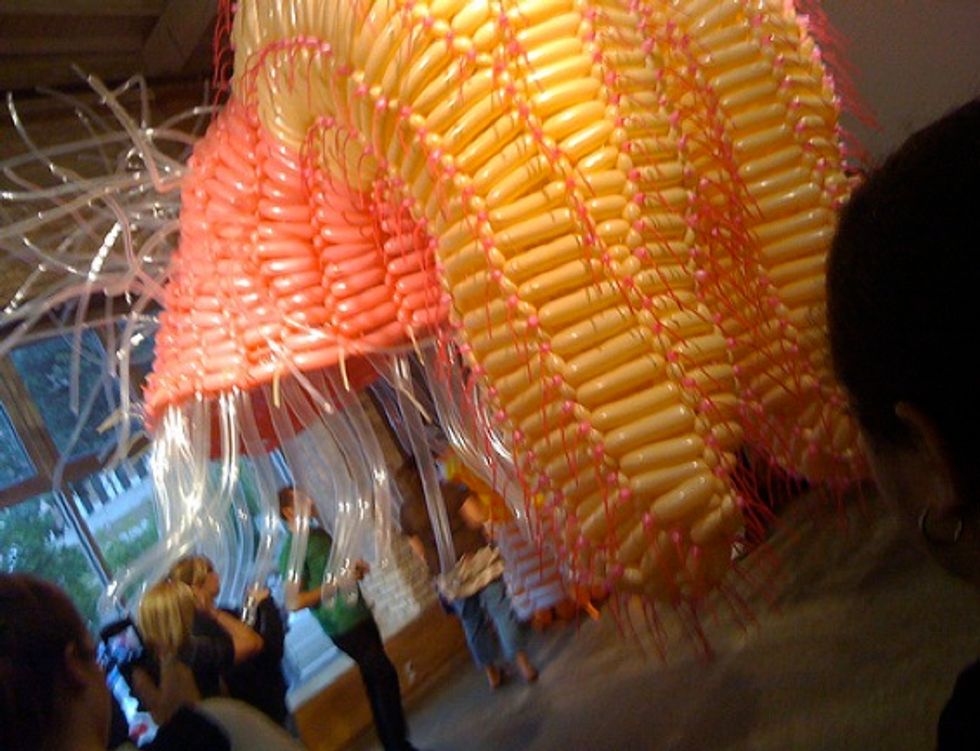 After the official launch event (adjacent to yet another building funded by DeVos' family), groups flooded out into the suddenly sunny evening, dispersing according to routes they had plotted on maps. As I elbowed into the
Urban Institute for Contemporary Arts
for one of the opening parties I wondered what would happen to all these pieces when it was over. One could hope that everything would be snapped up by patrons or dealers-effectively funding the local creative class-or that the artists could donate larger works to the city permanently. The lasting effects won't be known for a few months, but you could equate the impact of ArtPrize on the community to a large non-profit setting up shop in the area: There was a sense of volunteerism and civic pride, coupled with some pretty high-tech training-more than 1,000 people had offered to work for free, in some cases setting up email addresses for older residents, and teaching people how to use things like Twitter.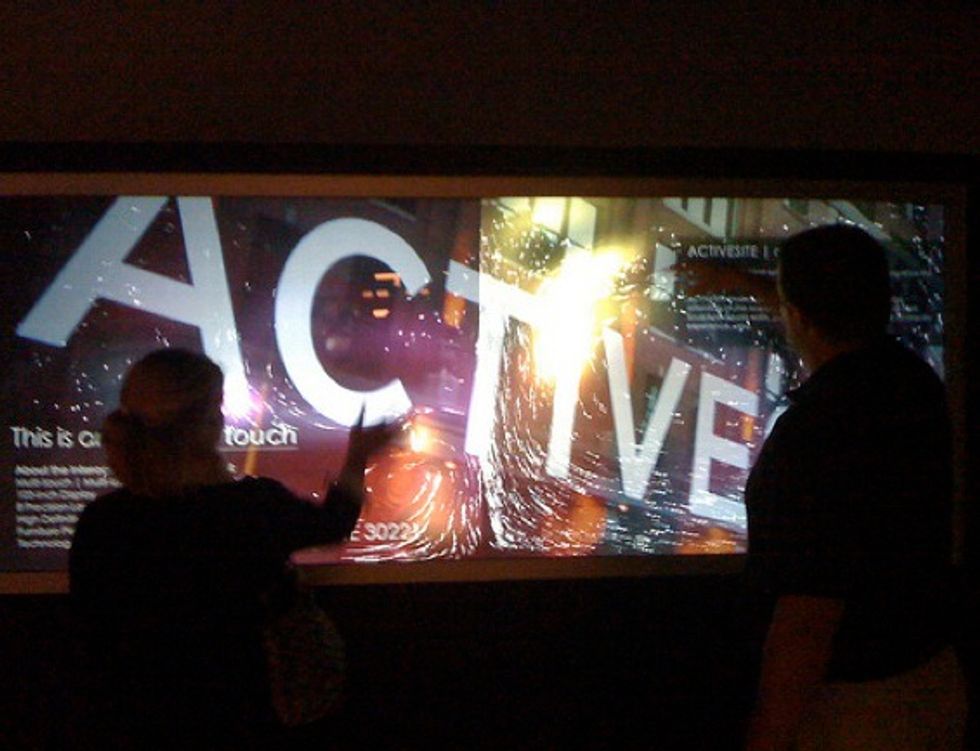 Later as I ate dinner (including a locally-produced rosé, in a LEED-certified restaurant), I listened to ArtPrize conversations buzzing around me. I realized that for the next two weeks Grand Rapids would essentially be host to a large-scale scavenger hunt. Find this artist, climb inside this venue, poke into dark corners, visit a new neighborhood, campaign on behalf of your favorite artist, debate a piece's value with your friends, make a decision, and move on to the next one, as quickly as you can. It's like a massive multi-player, explore-your-city game, and these people were taking it extremely seriously. In that spirit, I'd also like to see a prize go to whoever votes on the most pieces: The challenge to see and pass judgment on all 1262 artworks is a potentially daunting and thrilling task-will anyone achieve it? And what perspective will that person gain from the experience?
I'll be interested to see who takes home the cool quarter-million as well. But the real winner, of course, is Grand Rapids.
More photos from ArtPrize can be found here.