Articles
Halden Prison: Who Cares if It Coddles Criminals?
Norway's new Halden Prison is being billed as the "most modern" prison in Europe (which means it's likely to be among the most modern...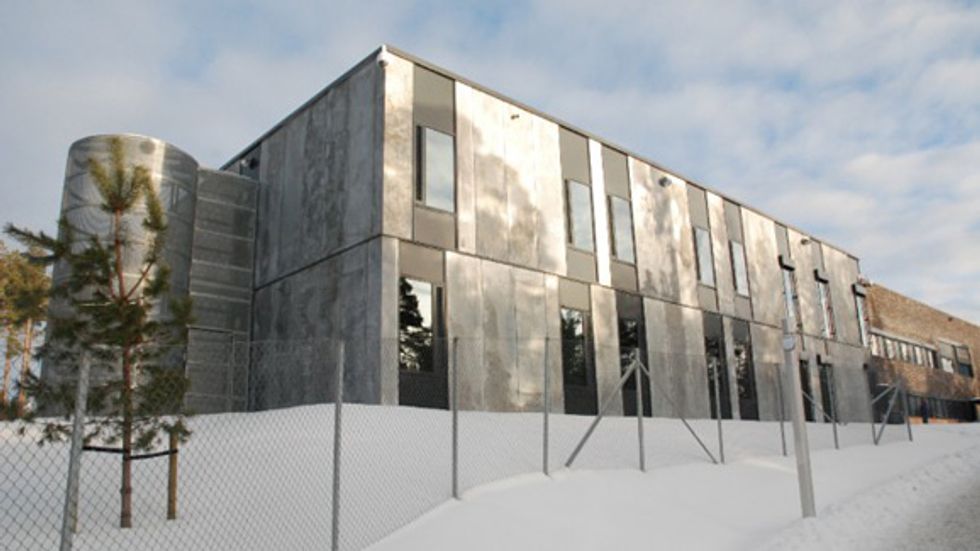 Norway's new Halden Prison is
being billed
as the "most modern" prison in Europe (which means it's likely to be among the most modern anywhere).It has a capacity of 252 inmates and cost the equivalent of $220 million. It's adorned with Banksy-style stencils and its facilities could
rival those at a nice private college dorm
.
The brand new facilities include a gym, a training room, a sound studio, a chapel, a library, several workshops, a family visiting unit, a football pitch and a school, where inmates will get the opportunity to study and gain a range of professional qualifications aimed at facilitating their release into society.The cells themselves are bright, and are arranged in small units of 10 and 12 cells, joined to a common living area, where inmates will prepare food and socialise in very much the same way they would in any communal building. All cells have flat screen TVs and en-suite bathrooms, and some kind of view – what's more, the windows don't have iron bars.
The windows are strong enough that they don't need bars and the security is designed to be top notch, but hidden. Here are more shots of the facilities: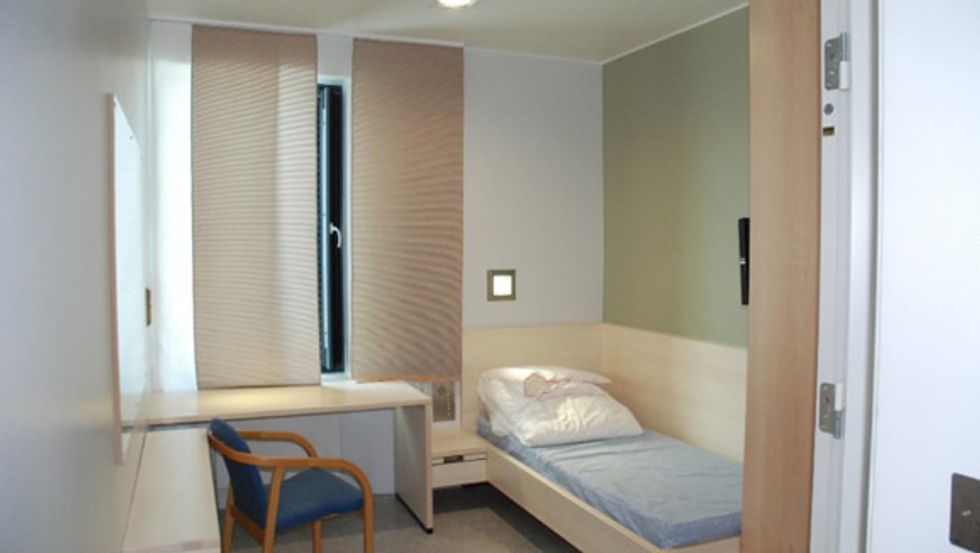 ---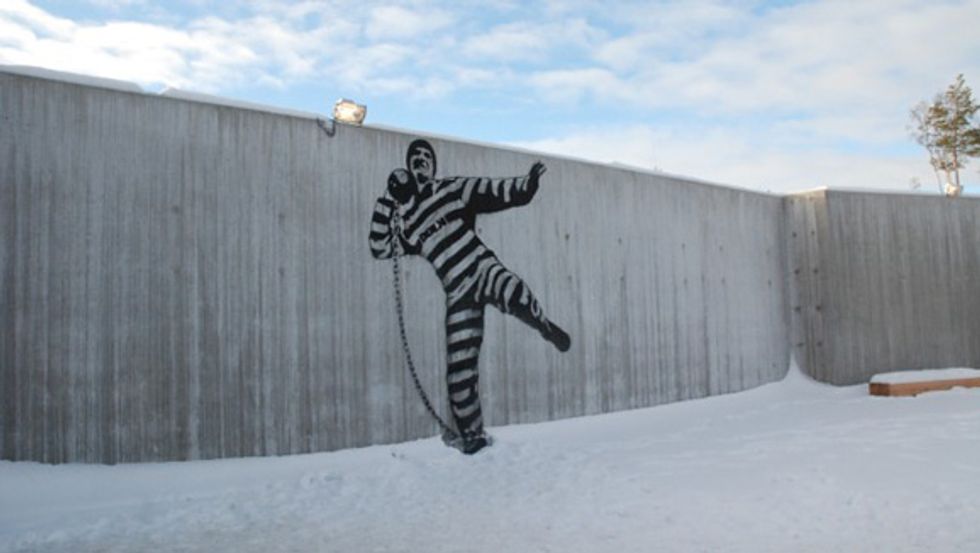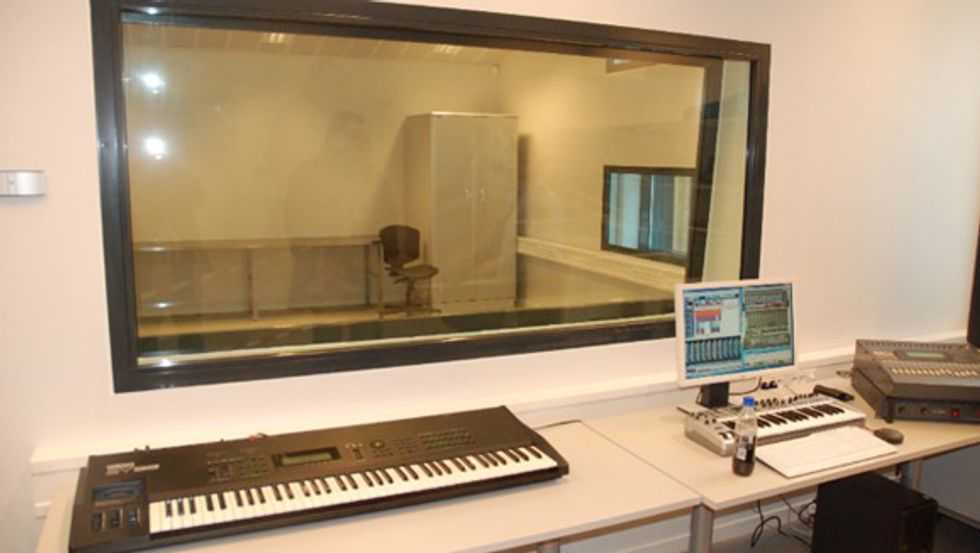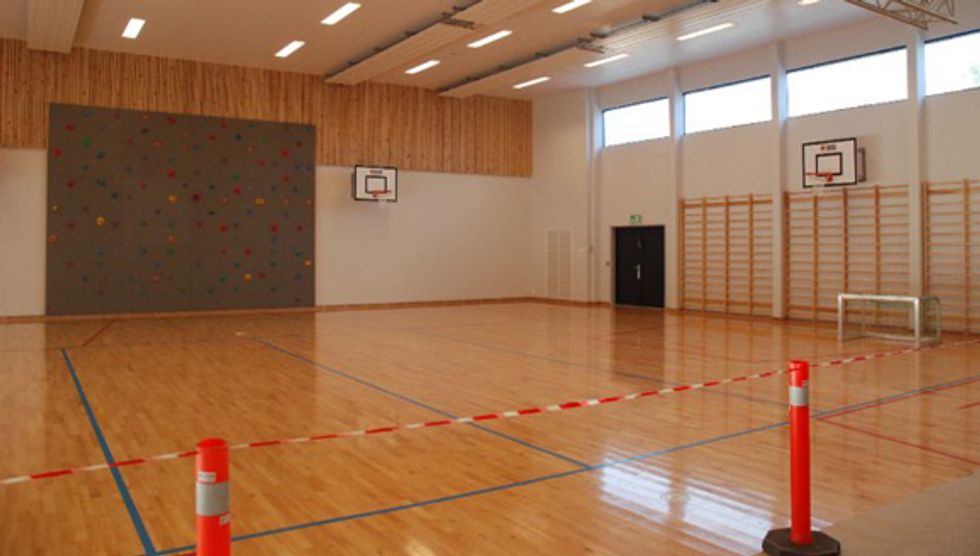 The blogs picked up news of this prison this week and generally gawked at how nice it is. Dan Nosowitz at Fast Company called it "incredibly luxurious" and gave this advice:
A lesson for all the budding criminals out there: if you're going to commit a crime, do it in Norway, because the country is soon to open Halden Prison, possibly the world's most ridiculously posh prison.
Of course, no one is ever going to
move to Norway
to launch a career in crime just because this prison looks less unpleasant than most. That will never happen. And no rational person would voluntarily trade years of their freedom for a gym and a recording studio. The fears that prisons like Halden make crime attractive are widespread and totally ridiculous.They also just perpetuate a general confusion in society about what prisons are for. At the end of the day, we shouldn't care whether this prison is "
nicer than some people's houses
." We should care about whether it
works
. Does this facility protect the public? Does it deter other miscreants and reduce recidivism? Does it do these things in a morally defensible way at a reasonable cost to the public?But (especially in America) we get so hung up on the question of whether prisons are punitive enough, or whether they coddle criminals, that we completely ignore the question of whether they're
actually effective
. It's absurd. And you know what? As it turns out Norway has lower rates of crime, lower rates of incarceration, and lower recidivism rates than we have in the States.You can see more pictures of Halden
here
, and a video tour of the prison (in Norwegian)
here
. Here's the prison's
official site
.