Articles
Harvard Looks Beyond Lectures to Keep Students Engaged
If the school's new effort is a success, the days of bored students checking Facebook during lectures could be over.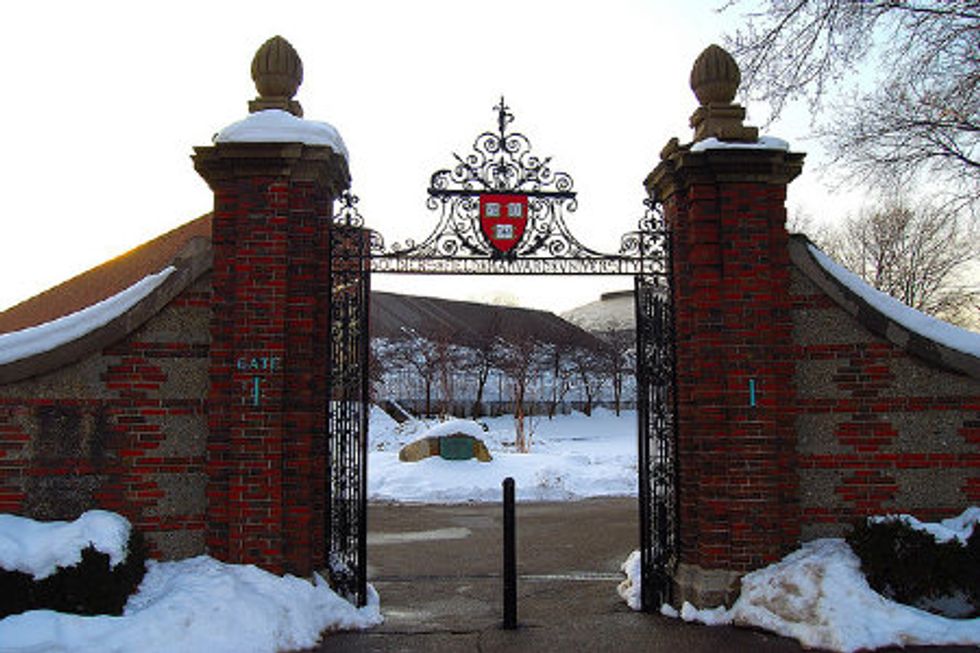 With some Harvard students saying they'd rather check Facebook in class than listen to another dry lecture, the university's faculty have been clamoring for better ways to engage students. Unfortunately, professors with serious academic expertise sometimes don't know the best teaching methods. And, given the pressure to publish or perish, many are forced to emphasize their research over instruction.
---
However, with the launch of the Harvard Initiative on Learning and Teaching (HILT), the nation's oldest university is proving that it's committed to catalyzing some much-needed innovation. The initiative kicked off last week with a symposium attended by over 300 faculty and education experts, individuals who are focused on improving the quality of education across all of Harvard's schools, centers, and departments.
According to Harvard Magazine, one of the speakers at the symposium, Carl Wieman, the associate director of science at the White House Office of Science and Technology Policy, noted that researchers already know what works to promote deeper thinking and learning and it's not sitting in lectures, taking tests, and then moving on to the next topic. Instead, students need the opportunity to make meaning of what they've learned and apply it to real-world challenges.
But how will Harvard determine which approaches actually help faculty improve and produce better results with students? HILT is funded by a $40 million gift from two alumni, Gustave and Rita Hauser, and a good chunk of that money will give grants to faculty-initiated pilot programs. Erin Driver-Linn, the university's director of institutional research, shared that HILT has already received "255 letters of intent to apply for grants." She also explained that the initiative will test the innovations the grantees come up with through a cycle of engagement, experimentation, evaluation, and extension in order to figure out what really works.
While individual professors and departments at other colleges and universities are also attempting to alter the higher education landscape, what sets HILT apart is that it is a system-wide effort to change things. If Harvard can pull off a wholesale transformation of teaching, it can provide a model for other schools. And, given Harvard's prestige, other schools might feel the pressure to get on board with its innovations in order to stay competitive. If HILT can produce some fresh approaches to higher education, the days of checking Facebook in class could be over.
Photo via (cc) Flickr user Patricia Drury