Articles
Hear a Concert in Chinatown, See a Farm in Compton: Have a GOOD LA Weekend
What to do this weekend, L.A.? How about taking in a concert in a Chinatown gallery, and touring an agricultural community in the heart of the city.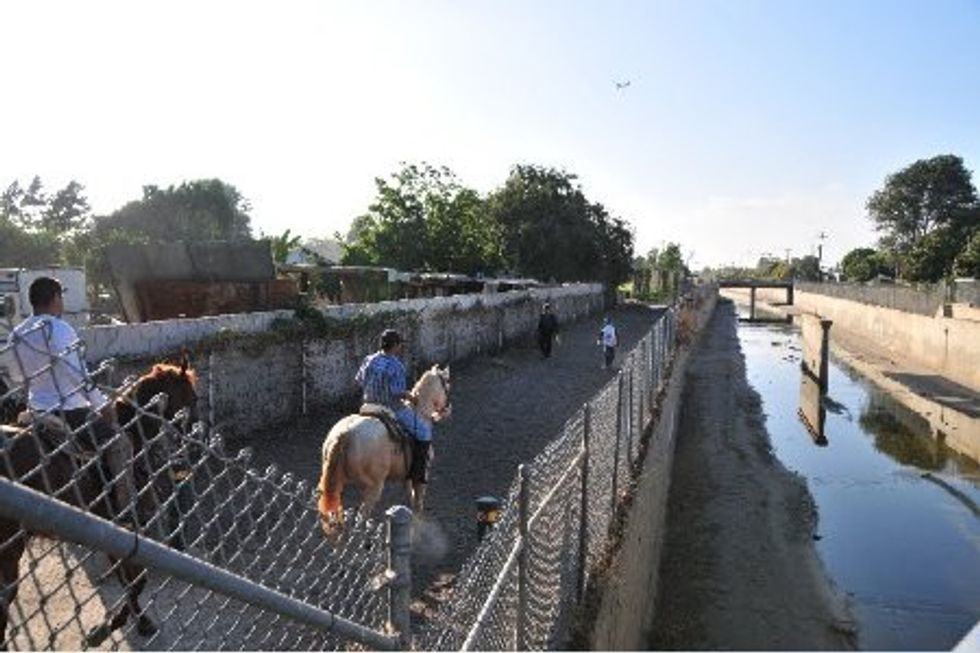 July's almost over, but Los Angeles still has a few summer surprises up its sleeve. This weekend you can watch L.A. on the big screen, tour an agricultural community in Compton (yes, Compton!) and hear an intimate concert in a Chinatown gallery. Know something we don't? Email us at la[at]goodinc[dot]com
Watch L.A. Confidential in an L.A. Cornfield: The Outdoor Cinema Food Fest has been trucking along all summer with unique three-part events that consist of a movie, a concert, and a parking lot full of local food vendors. This Saturday's lineup is too good to pass up: contemporary noir classic L.A. Confidential, plus the band State to State, and trucks like India Jones and Don Chow Tacos, all in the endless grass of Los Angeles State Historic Park (better known as the Cornfield). Plus there's always a few surprises: last week featured shorts by Funny or Die. Tickets available here. Saturday, 5:30 p.m. to 11:00 p.m.
---
Visit an Urban Farm in Compton: Nope, that's not a typo. Nestled into the city of Compton in South L.A. is Richland Farms, an agricultural community where the 435 houses include residents like horses and chickens. Richland Farms became a center for urban farming in the 1950's due to its strong African American community, yet it has recently seen another wave of revitalization due to Mexican American residents moving to the area for its affordable and sustainable lifestyle. This Sunday, de LaB and the A+D Museum host an urban hike of this hidden gem right in the heart of L.A. Purchase tickets here. Sunday, 1:00 to 3:00 p.m.
Tune In to a Chinatown Concert: Ali Jevanjee, Poonam Sharma, and Paul Livingstone believe that music has the power to transform a physical environment. To reinvigorate their tiny corner of Chinatown, the trio launched The Music Room, an intimate musical experience hosted at the Ed Freeman Gallery on Chung King Road. On the last Sunday of each month, the space presents jazz, experimental, and world music in a unique setting adjacent to a pedestrian plaza strung with Chinese lanterns. This month's performers are Quartetto Fantastico, an eclectic string quartet who are appearing at Grand Performances the following week. Sunday, 6:00 p.m.
Live in Los Angeles? Join GOOD LA and you'll get one good L.A. story (like this one!) in your inbox every day. You can also like GOOD LA on Facebook and follow GOOD LA on Twitter.