Articles
Help Support Green Roofs in New York, One Square Foot at a Time
Help support artist Eve Mosher (of the High Water Line project) in her latest venture: Green roofs in New York.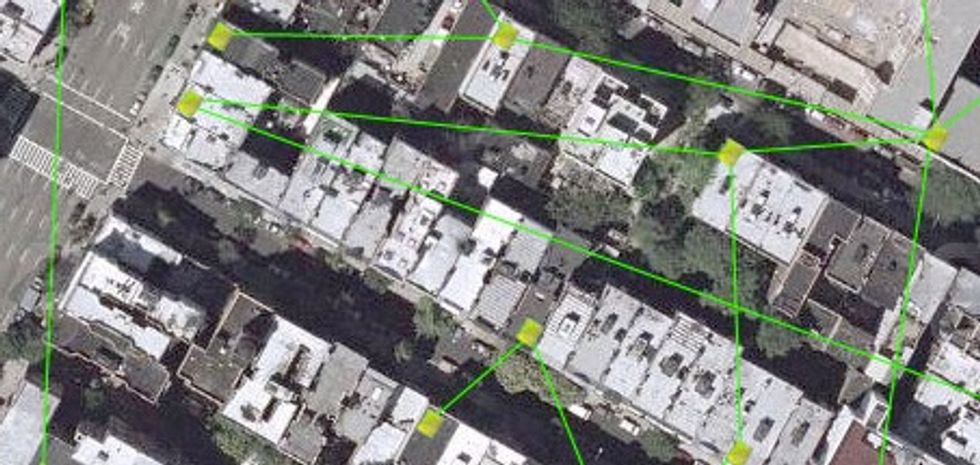 Eve Mosher—the brain behind the
High Water Line project
, which marked with blue chalk the post-climate change high tide line of New York—has a new project, called
Seeding the City
.
Initially, Seeding the City involved placing a small square of green on the roofs of New York buildings, creating a mini-green roof network to help support the idea of a city full of green roofs and get people used to having and caring for them.
---
But now that network of small green squares has spawned genuine interest, and now Seeding the City has launched a Kickstarter project to pay for workshops and installations of full green roofs next summer. They only have about 30 hours left. Help them out, won't you?
Below is a video if you would like to know more: