Articles
Hostage Situation In Clinton HQ!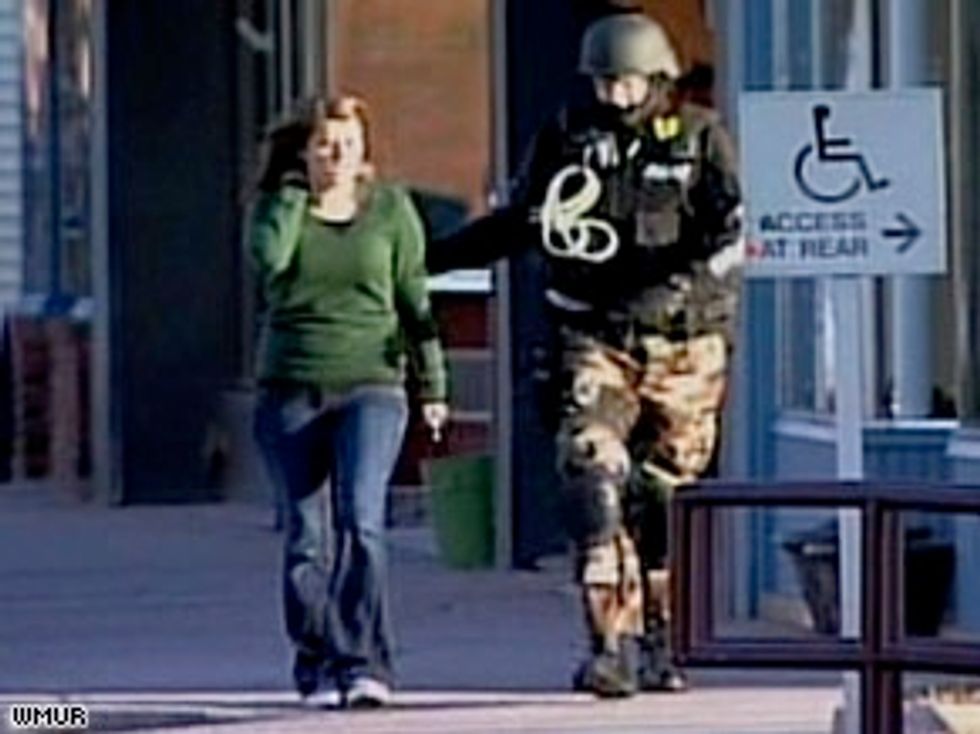 ---
Apparently there's a hostage situation today at Clinton's campaign headquarters in New Hampshire.
Two hostages have been released but it isn't known if there are others in the building and the guy who walked in claiming to have a bomb duct-taped to his chest is still inside.
Story
here
.
UPDATE:
It's over
. Lee Eisenberg was taken into custody. No one was harmed.