Articles
How Is Your State Evaluating Its Teachers?
It's agreed that value-added teacher data alone isn't sufficient for assessing a teacher's performance. So what else are state's looking at?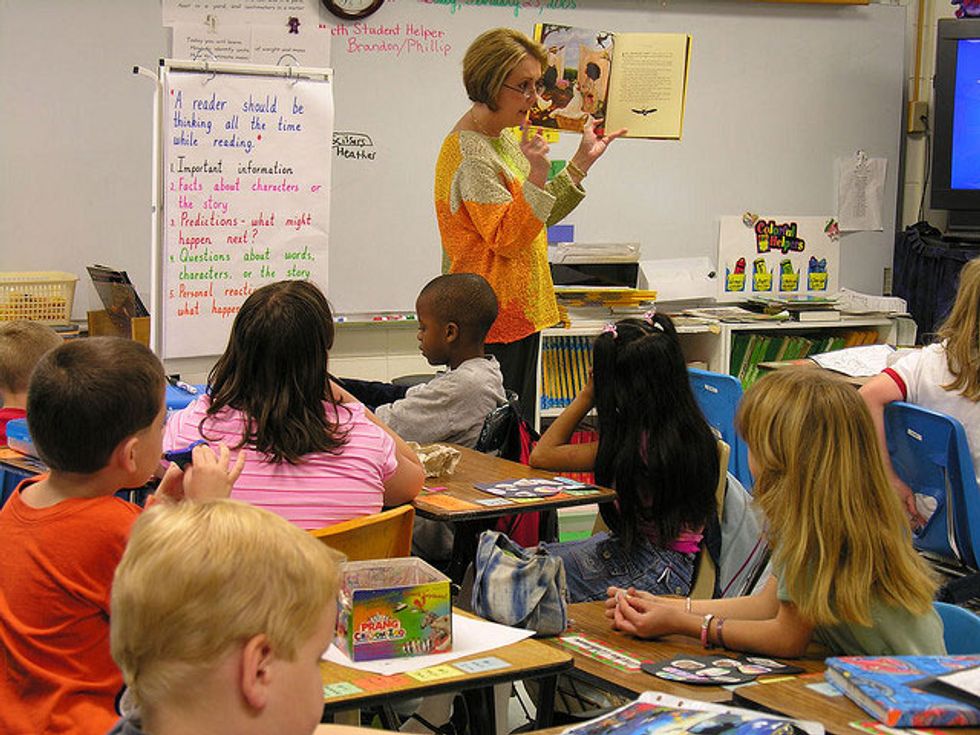 Teacher effectiveness is all the rage in education circles these days, thanks largely to the
Los Angeles Times
' release of value-added data
for third- and fifth-grade teachers. The ratings, based on students' performance on standardized tests before and after entering a certain instructor's classroom, are controversial and educators are in full agreement that these measures shouldn't be the sole determinant of a teacher's competence.
Nevertheless, New York City, Washington, D.C., and, of course, L.A. have all been ground zeroes for fights over the how best to evaluate teachers. But throughout the country, different states are evaluating their teaching force differently. D.C.'s IMPACT system, instituted under former Schools Chancellor Michelle Rhee, has been criticized for not picking up a lot of what teachers do aside from preparing students for standardized tests. Many of the assessment metrics include performance pay incentives, in some cases, using the prospect of increased pay to entice teachers to give up protections, such as tenure.
---
An article this weekend in The Milwaukee Journal Sentinel summarizes some of the different evaluation models employed in states and school systems around the country. Interestingly, until recently, Wisconsin had a law barring the state from using student test scores to judge teachers.
From the article:
• Tennessee and Delaware, which were rewarded in the first round of the Obama administration's $4 billion Race to the Top competition for offering teacher merit pay and factoring student test scores into evaluations. The competition offered millions of dollars in federal schools money to states with the best plans to improve education.

• Florida, Georgia, Hawaii, Maryland, Massachusetts, New York, North Carolina, Ohio, Rhode Island and Washington, D.C.—the winners in the second round of Race to the Top—all have instituted rewards for effective teachers and principals.

• Louisiana, where a new law requires half of a teacher's evaluation by 2012-13 to be based on growth in student test scores.

• Colorado, which passed legislation this year that ties teacher and principal evaluations to student growth and makes it tougher for teachers to get tenure.

• Thirteen states with districts implementing TAP: The System for Teacher and Student Advancement, a model that defines and measures effective teaching, links evaluations to professional development, and allows teachers to earn bonuses based on growth in student test scores.

\n
Via The Hechinger Report; photo (cc) via Flickr user Old Shoe Woman