Articles
How To: Find Out How Many Homeless Are in Your Town
The Department of Housing and Urban Development is conducting a homeless census. Find out how to pitch in.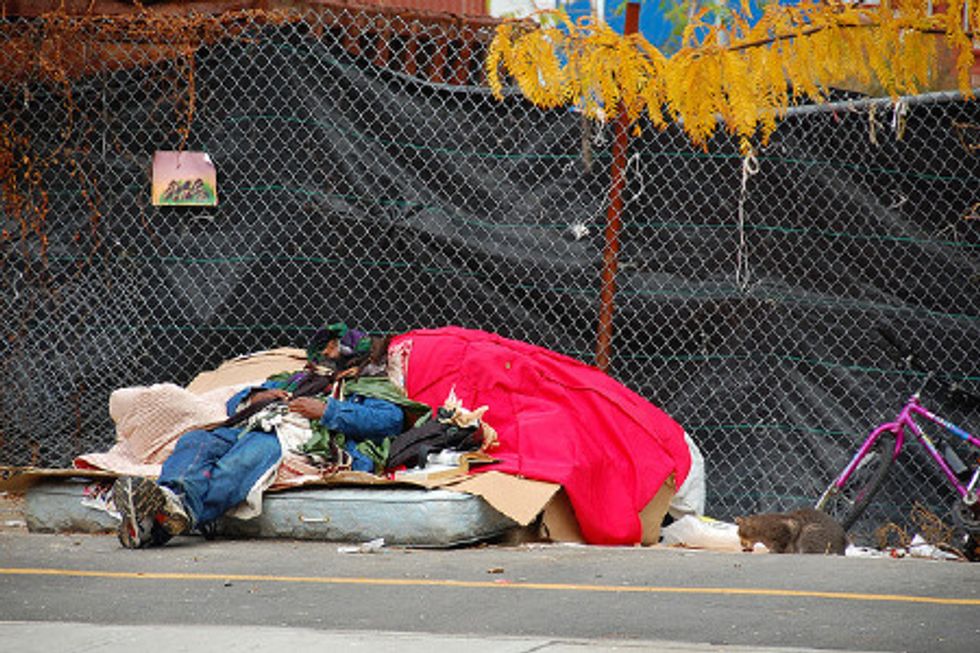 By last count, nearly 50,000 people in Los Angeles County live without shelter. L.A. leads the nation in unhoused humans, in fact. It's a massive problem, but not necessarily insurmountable. The county spends about a billion dollars a year fighting homelessness, but the United Way believes the problem
could be history in five years if the focus shifts to the chronically homeless
.
Here at GOOD we've looked at the top 10 "meanest" cities for the homeless, innovative mobile housing units, and how living on the streets impacts children. We would love to hear from you about the homeless issue (and innovative solutions) in your town.
---
The U.S. Department of Housing and Urban Development mandates a biannual homeless "point-in-time" census in order to receive federal funding, and it's that time of year. In Los Angeles County the count will take place January 25 to 27, and there's a lot of ground to cover. An estimated 4,000 volunteers are needed to complete the count. The Los Angeles Homeless Services Authority has set up an online signup page.
Interested in helping out with the count in your city? Reach out to your local homeless authority.