Articles
Another Way to Find Out How Many Homeless Are in Your Town
An interactive multi-year map of regional homeless populations shows you how many are on your streets and how that's changed since 2005.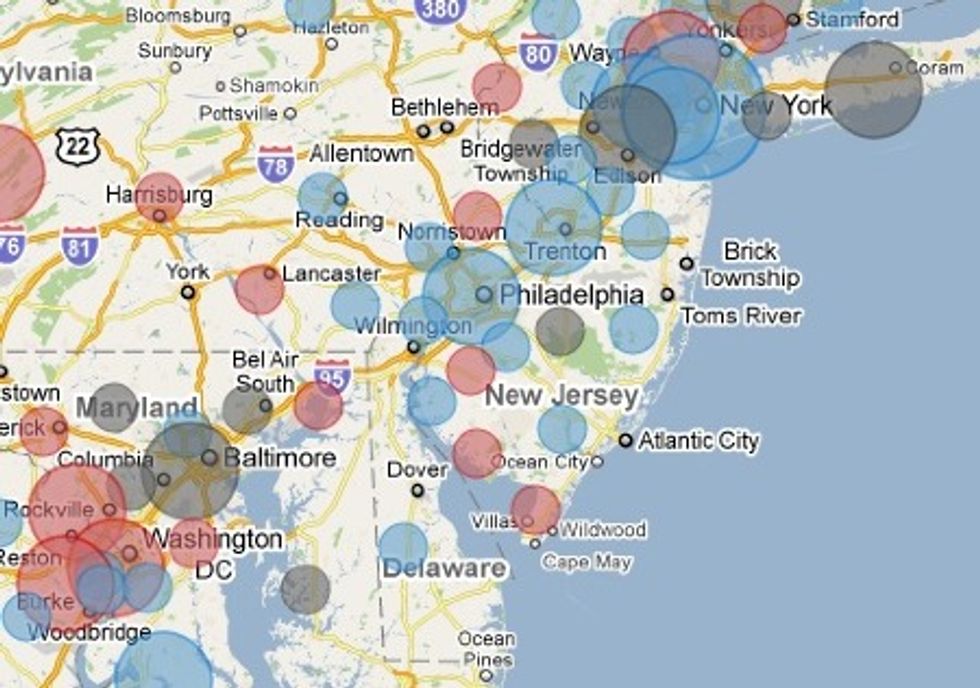 A sharp reader sent along this
interactive multi-year map
of regional homeless populations built by the
National Alliance to End Homelessness.
As we pointed out earlier this week, the first step to helping those without shelter is to census them accurately. Municipalities across the country are undertaking these counts this month as mandated by HUD and they need your help.
---