Articles
How to Get Kids to Do Their Homework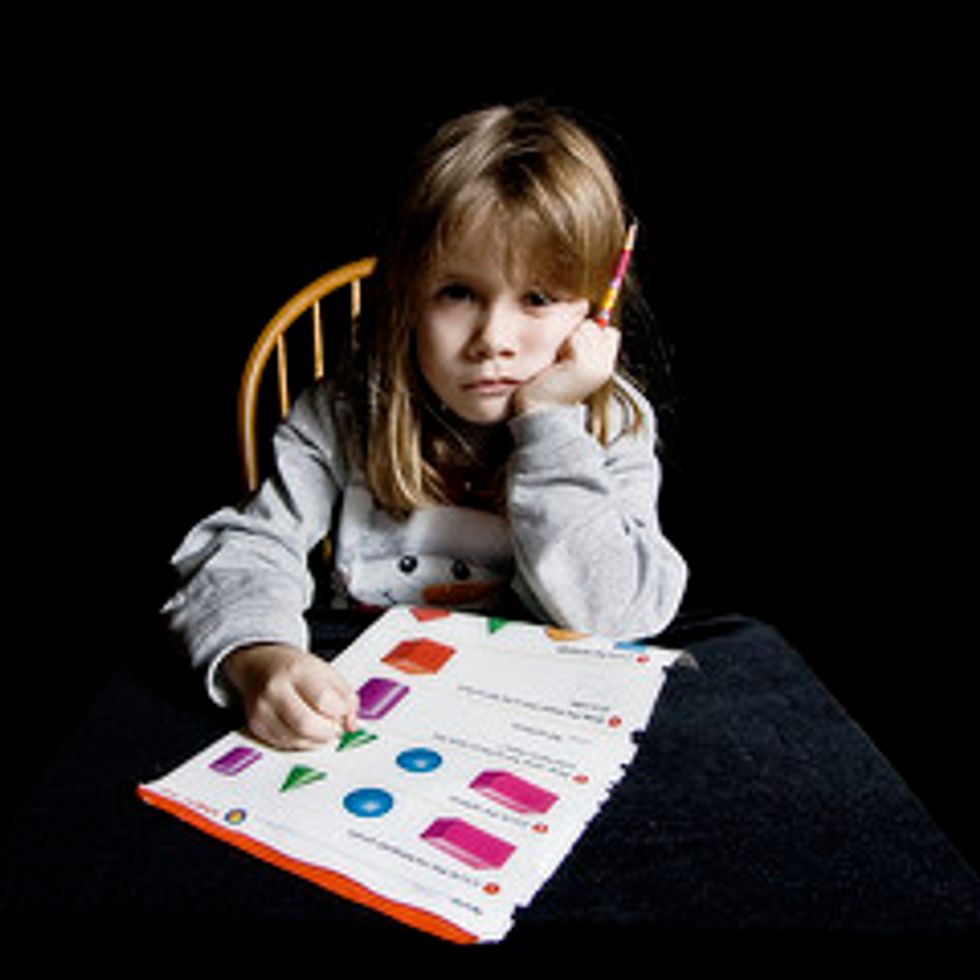 ---
A new study in the
Journal of Experimental Social Psychology
examined how parents and teachers could encourage their kids and students to spend more time on their
homework
. According to the findings, being able to see homework as an investment in a future career path (rather than as a "chore") can make students up to eight times more likely to complete their assignments.
University of Michigan researchers ran two experiments on Detroit-area middle schoolers. In the first, the team asked 266 students about their future goals. Whereas 90 percent saw themselves completing some collegiate coursework, fewer than half mentioned working in so-called "education-dependent" occupations (teachers, engineers, etc.). Those for whom education would be important to their envisioned career were more likely to spend more time on homework than students who wanted to be entertainers or athletes when they grew up.
In a second experiment, 295 students in science classes were shown one of two presentations: The first described the importance of education to the earnings of future doctors, lawyers, etc.; the second was about the earnings of those in non-education-related fields. Then teachers offered students an extra-credit assignment based on the presentation they'd just heard. Those students who learned about the education-dependent careers took on the assignment with eight times the frequency as the other group.
Hopefully a side conclusion of this study is not that a parent has to stamp out a kid's dream of becoming a singer or a football player in order to get them to do their homework—focusing them instead on, for lack of a better word, more "practical" careers. Is there not some way to demonstrate the importance of education to those careers? Perhaps in managing money, reading play books, etc?
Photo (cc) via Flickr user Cayusa.