Articles
How To Start a Coworking Space
Our workforce is increasingly mobile with independent professionals less bound to traditional offices. Looking for more community while you labor?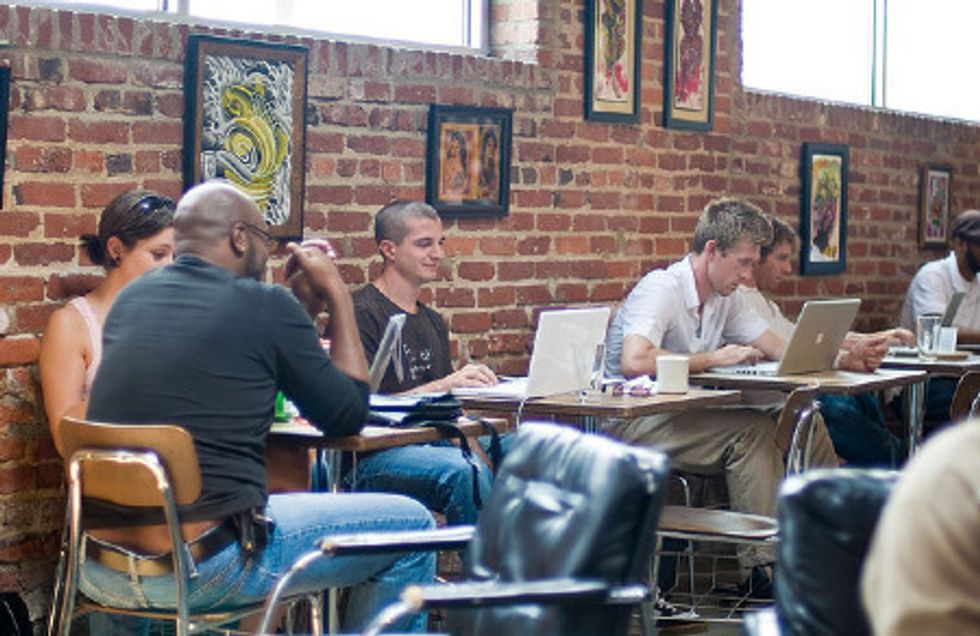 Tired of the coffeeshop but allergic to the cubicle? Our friends over at
Shareable
have
assembled 5 handy online resources
for getting a coworking space up and running. Writes
Beth Buczynski
:
Finding a way to draw independent professionals with introverted tendencies out of their home offices and into a coworking space can be tricky. Whether you want to know if your community's ready for coworking, or are looking for tips about how to choose the right permanent location, veteran space owners and current coworkers are the best people to ask. These online resources will help you tap into the experience of the global coworking movement, and build a vibrant space in your community.

---

\n
So if you're not getting enough positive and encouraging human contact at the java bar, maybe it's time to check out a coworking environment. None available close by? Start your own.
photo (cc) via Flickr user MikeSchinkel