Articles
Hungry? Have a Wall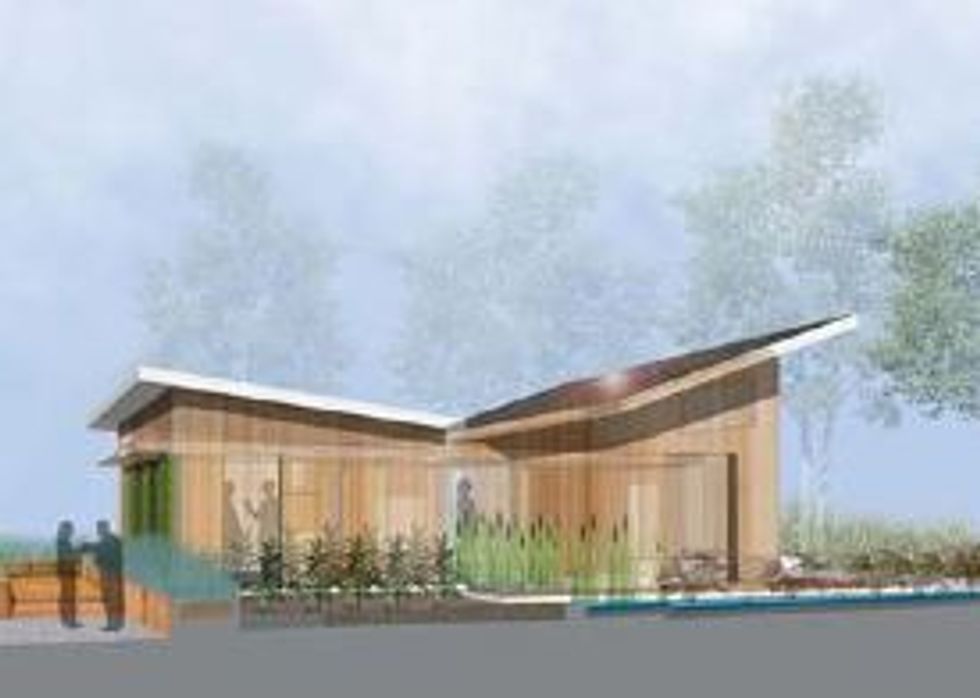 ---
Good news for people still harboring childhood dreams of a house with Wonka-esque edible walls: Students at the University of Maryland have designed a home with just that. From
Treehugger
:
The house is formed by two rectangular units capped by a butterfly roof. The idea is to create a mini ecosystem in the home, to capture and use the energy of the sun, wind and rain, along with household wastes "that retain valuable energy and nutritional resources," officials say.

There are solar panels on the home's roof, and the edible wall is made up of a garden.


Sounds like smart design with the added bonus of reducing time spent at the market.
Photo courtesy of the University of Maryland via Treehugger\n