Articles
I Ain't Afriad Of No Ghost (Town)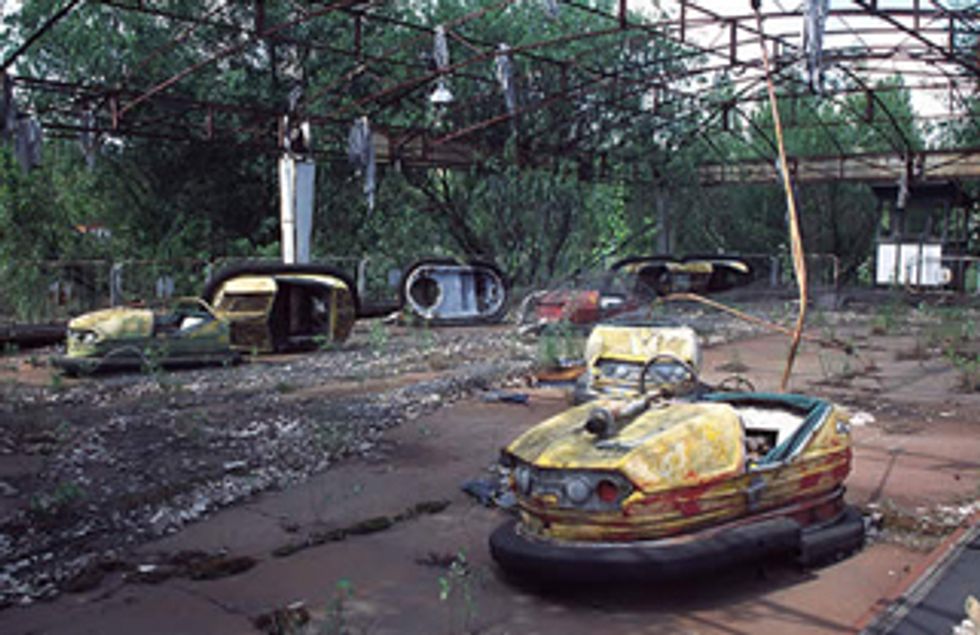 ---
Over at Oddee.com, a "blog about the oddities of our world," there's a gallery of the "
10 Most Amazing Ghost Towns
." The list includes disaster sites, war zones, hubristic construction projects, and cities swept into obsolescence by torrential economic or demographic forces. Essentially, it's a short catalog of some of humanity's mistakes, false starts, and hasty decisions. Visually, it all kind of reminds us of the first half of WALL-E.
UPDATE:
We really love the ghost towns list apparently: we
posted about it last week
, too. Apologies. This'll be the last time we mention it. Until August.