Articles
I Am Here: Billboards Against Homelessness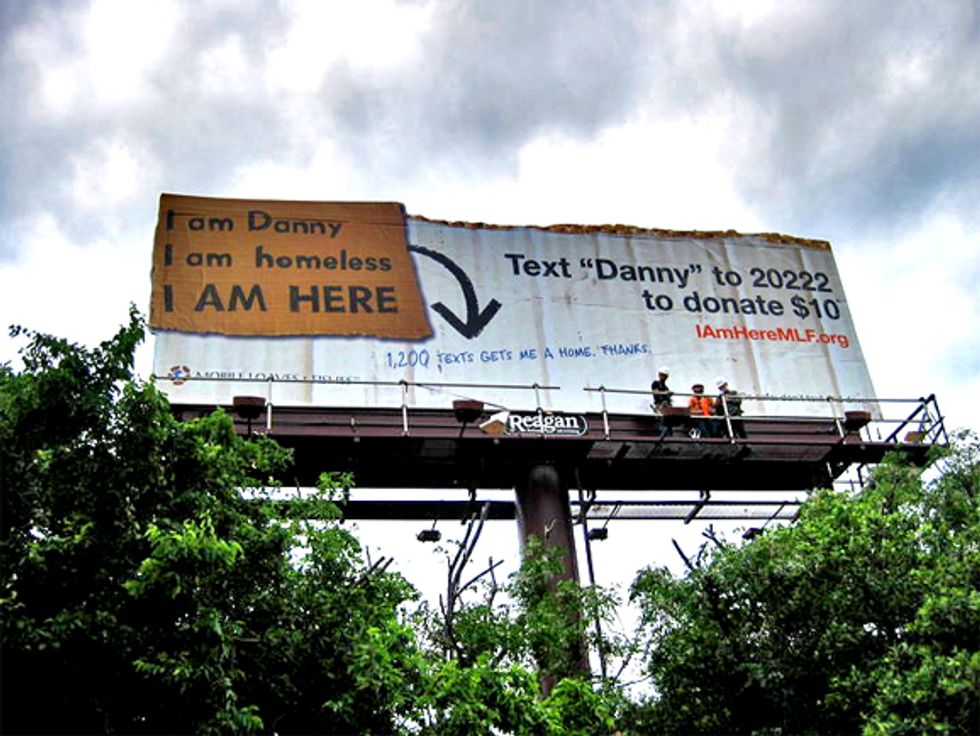 Panhandling's major deficiency
is that it rarely supplies passersby with enough information to want to give money. A person is suffering, but who is the person? Money might help, but what does the investment plan look like? These are the features of bad storytelling.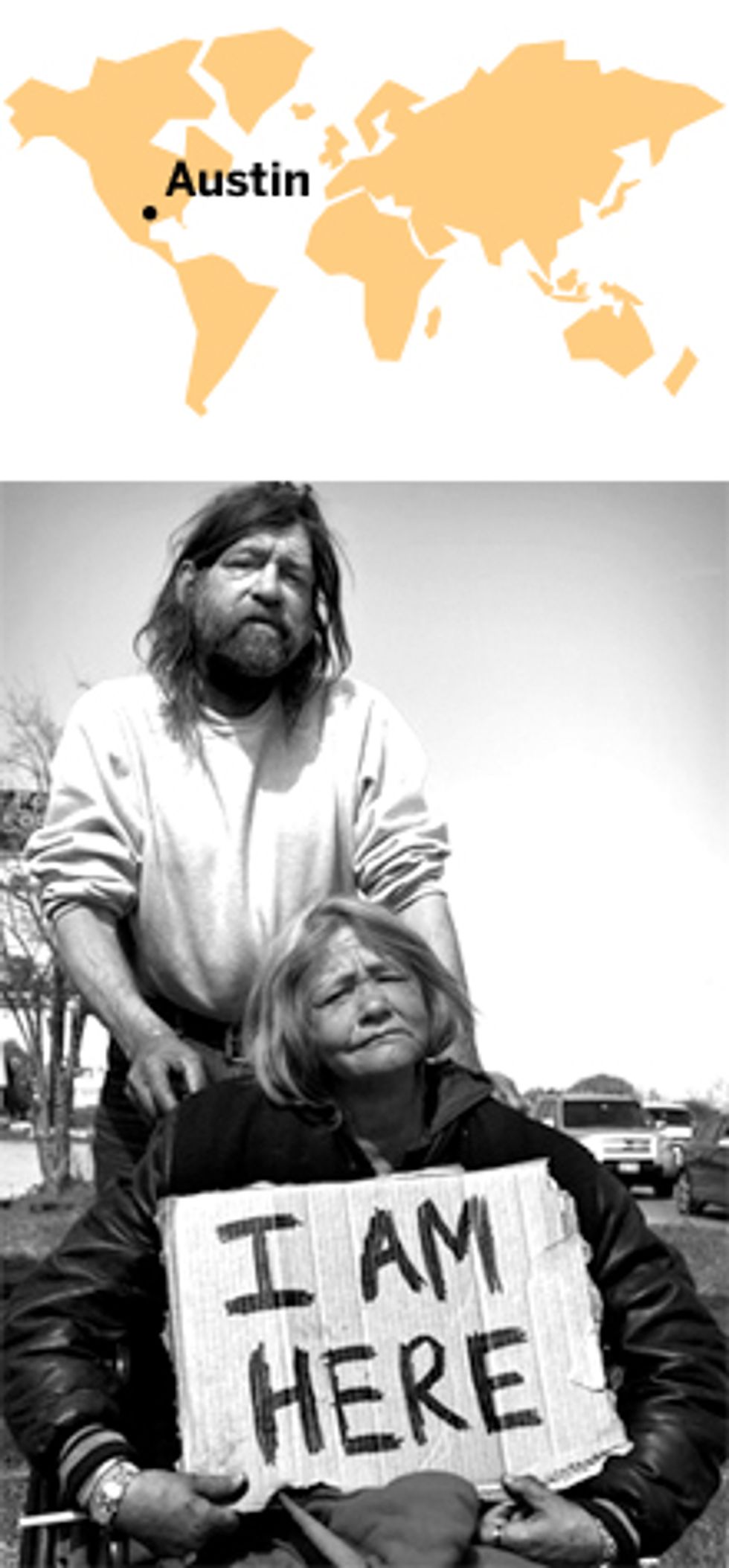 ---
Last week in Austin, a new campaign set out to, essentially, hone the narrative. A joint brainchild of local initiative "Mobile Leaves and Fishes" and the T3 agency, the "
I Am Here
" project took one homeless man—a former steelworker named Danny—off the streets, by literally taking him off them: Danny was hoisted 50 feet above I-35, where he spent most of three days on a billboard catwalk.
That billboard featured a simple series of declarations—"I am Danny. I am homeless. I am here"—and a number to which drivers could text $10 donations. Each text would be put towards a home; at 1,200 texts, that home—a Park Model offered as part of MLF's "Habitat on Wheels" program—would be given to Danny and his wife. This was panhandling with, if not a beginning, at least a middle and an end.
And yet: Is there something off about raising an individual to billboard height, literally a sort of ad for the cause? Ben Gaddis of T3 doesn't see a spectacle problem. "Danny was living on the streets and no one was worried about him," he notes. "Not much has changed except he is 50 feet higher and people are taking notice."
Either way, the provocation had the desired effect. "Danny and Maggie both are off the streets in a hotel now and we are in the process of preparing their home for move-in," says MLF founder Alan Graham. Perhaps the takeaway is simply that it worked.