Articles
Intermission: Seeing Our World Via Disparities in Possessions
Peter Menzel's seminal photography book reminds us that many people live entire lives owning little more than a mortar and pestle.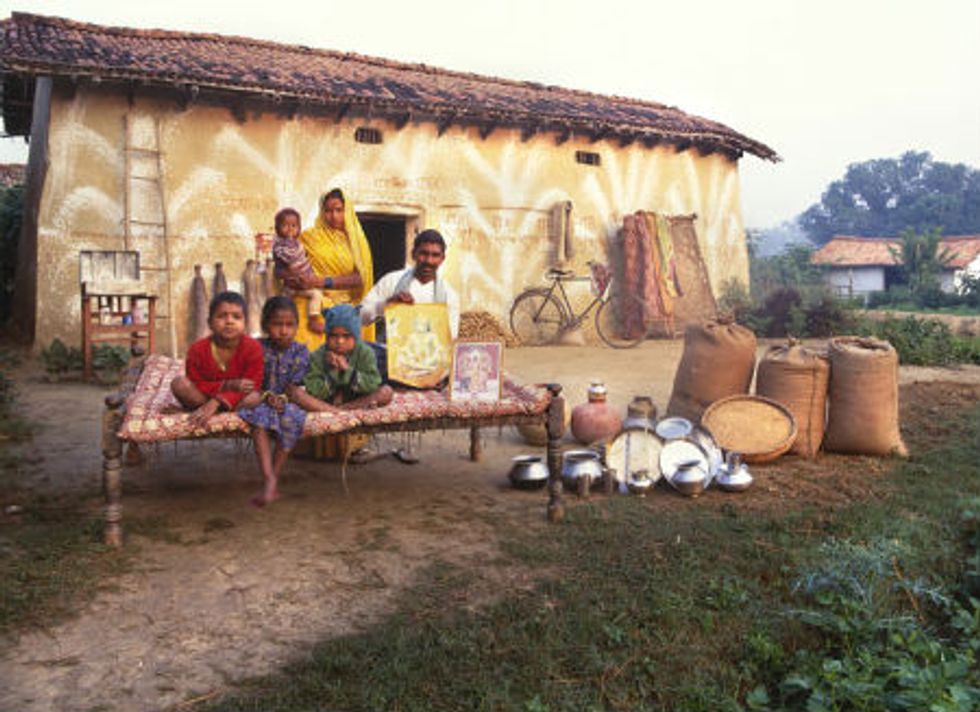 The people above are the Yadevs, a family of six from India. The father, Bachau, is a 32-year-old day laborer and the mother, Mashre, is a 25-year-old stay-at-home mom. What you see in the photo—two beds, three bags of rice, a broken bicycle, some pots and pans—is everything they own. Bachau holds their most cherished possession, a picture of Hindu gods.
Traveling around the world and experiencing new cultures is important, but it's often not as eye-opening as one would hope. To truly understand people, you've got to get close to them, not their tourist traps. You've got to figure out what they love and value. With that in mind, today Brain Pickings revisits photojournalist Peter Menzel's extraordinary 1995 work Material World: A Global Family Portrait.
---
Using $600,000 of his own money, Menzel traveled to 30 different nations and photographed statistically average families and the things they owned. The result was a fascinating glimpse of what life is really like for people who can count on two hands everything they own in the world. For instance, the Malian family Menzel included showed their children's favorite toys: old radio batteries.
Below, an American family, the Skeens, who had to leave out a lot of their possessions, including a computer, rifles, and a refrigerator. Their most valued thing, however, was their Bible.