Articles
Is L.A.'s Public Transit a Joke? This Comedian Sure Hopes So
Los Angeles comedian Kristina Wong brings sustainable schtick to the stage in her one-woman show "Going Green the Wong Way."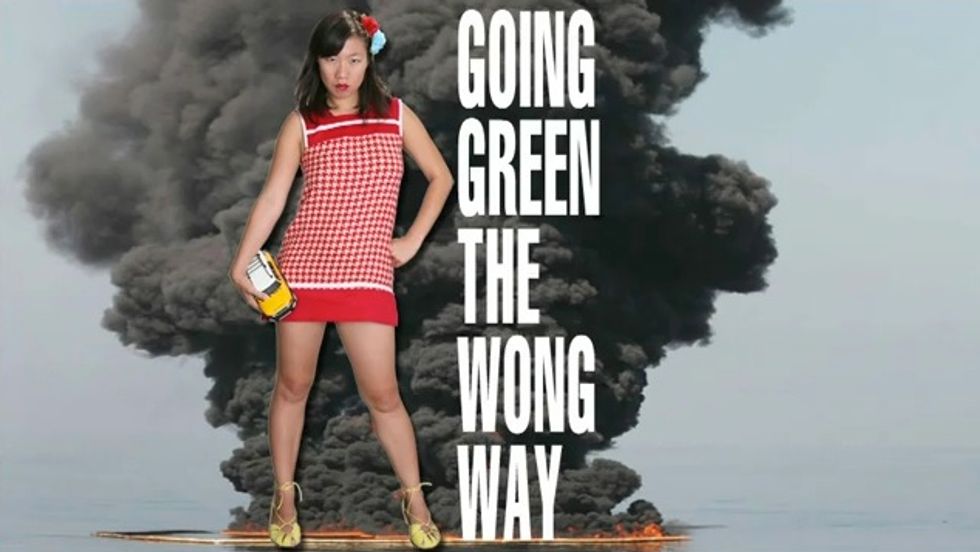 "Five years ago, I tried to run a car on vegetable oil and take a stand against big oil," remembers Los Angeles actress and comedian
Kristina Wong
. "When my idealism—specifically, the car—almost killed me and my finances, I realized it was just one of many green fails throughout my life that were worth laughing about." Her one-woman show "Going Green the Wong Way" chronicles her attempts to live responsibly in a city that isn't known for its environmental values—including the story about how her biodiesel car burst into flames on a Los Angeles freeway.
[youtube]http://www.youtube.com/watch?v=M7TYz7qm_Ec
---
While her hilarious tales of being a "missionary of recycling" might make her audience laugh, the sustainable schtick isn't just an act. Wong is serious about practicing what she preaches. She lives in a density-friendly condo in transit-accessible Koreatown and is helping to raise a pair of chickens in a Highland Park backyard, which she sees as a solution to several of her problems. "I figured out how to get free food, never waste leftovers, exterminate bugs and escape the pain of city life!"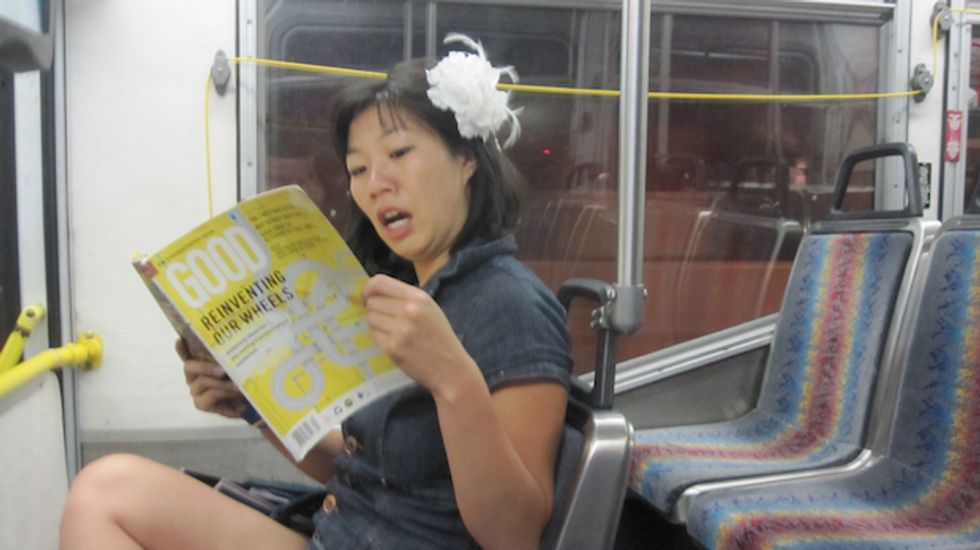 She's also coming up on the anniversary of ditching that 1981 pink Mercedes for Metro. Yes, Wong lives the glamorous life of an up-and-coming L.A. actress without owning a car. "August marks three years sans wheels and at least twenty marriage proposals from toothless men on the bus," she says. Although Wong will probably get a ride to the show with her director, she's not ashamed to put out a carpool request to her audience. "I've been known to ask for rides home during curtain call!"
"Going Green the Wong Way" takes the stage at the Upright Citizens Brigade in Hollywood on June 15 at 6:30 p.m. For those of you in San Francisco, Wong will be appearing at the Jewish Theatre July 14 through 17.
Live in Los Angeles? Sign up for GOOD LA we'll deposit exactly one good L.A. thing in your inbox each day. You can also follow GOOD LA on Facebook and Twitter.