Articles
Is Medicare the Biggest Roadblock to Universal Health Care?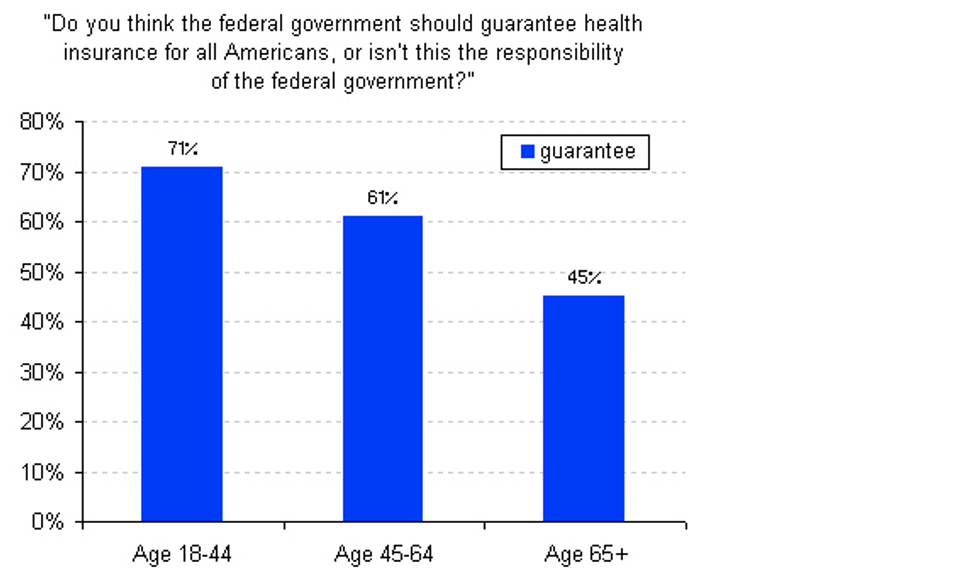 ---
It just might be. At the very least, this chart,
compiled by Catherine Rampbell at The New York Times
, suggests that the older you get, the less
compelled
likely you are to support government-run universal health care.I guess it's tough to pass a bill for universal health care when so many people who vote already have coverage. Namely, senior citizens, who are already covered by Medicare, are unlikely to vote in favor of a bigger program. Or,
as Matt Yglesias puts it
:"I assume that were seniors not in a position to benefit from a special, wildly popular 'universal health care for old people only' program that they would look more kindly on creating a universal health care program."