Articles
Is Stanford Really the Most Stressful College in the United States?
In the wake of the rash of suicides that have taken place this year at Cornell University, The Daily Beast unveils its list of the 50 most...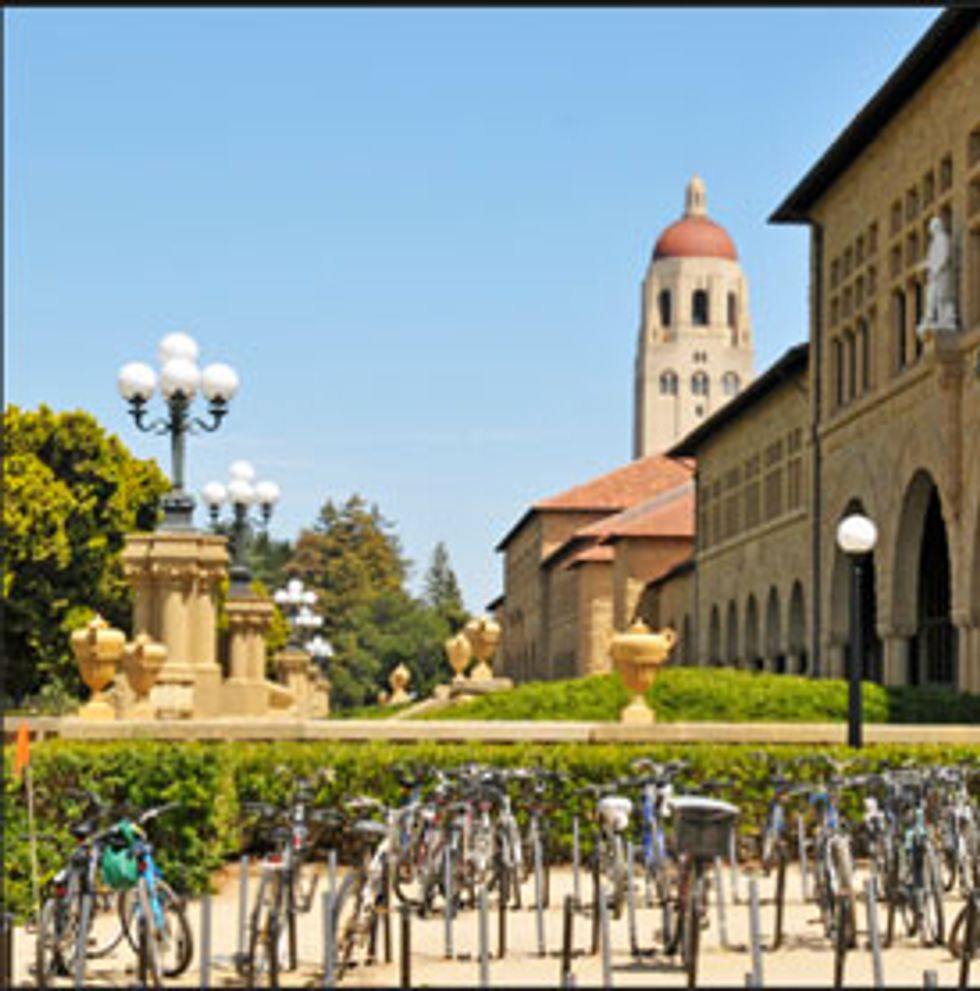 ---
In the wake of
the rash of suicides that have taken place this year at Cornell University
,
The Daily Beast unveils its list
of
the 50 most stressful colleges in America
. It reads as if it were compiled by a statistics-for-poets major. I was really surprised by the list-though possibly the person who would be most appalled by it is
Stanford University President John Hennessy
, whose school garnered the number one spot. The Palo Alto, California school is joined in the top five by Columbia, MIT, the University of Pennsylvania, and Harvard.
The methodology, however, is specious, and the two factors included in the algorithm-cost and acceptance-are less than effective assessments of a student's stress level. My issue with cost (which made up 35 percent of the total) is that aside from the public universities on the list, most of the price points here are right around $50,000 per year. Thus, you're not really getting much space here within the top 20. And is a difference of fewer than $5,000 per year-the gulf between Stanford and Cal Tech-really going to make that much difference to a debt-ridden student?
Regarding acceptance rate (which makes up 10 percent of a school's score), the logic for including it is that "more competitive schools generally produce a more competitive student body." But, they've already got a separate number for academic competitiveness based on
the much-maligned
U.S. News & World Report
rankings
, which accounts for 35 percent of the total. Admission to college happens before the student ever steps foot on its campus as a student-and if anything, getting into a highly selective school should be a load off one's back. (When I sent this list to a good friend and a Princeton alum, his initial response was: "Princeton [which ranked sixth] was not stressful at all.")
I think it would be more telling to use stats such as number of students graduating with honors, number of As given out each year, average number of sunny days (which would possibly drop Stanford out of this list), and maybe even attractiveness of the student body, if anyone measures that. (
Playboy
, maybe?)
I had the good fortune of graduating with a particularly nerdy and overachieving high school class. Between my former classmates and people I've met since, I probably know at least one or two people who went to each of these schools. (In fact, one of my closest friends was so effusive about his time at Stanford that we began to refer to it as "Candyland.") Realizing that offering anecdotal evidence in the face of this is probably pointless, I'd say the top five most stressful schools (in no particular order) are more likely: Cal Tech, Cornell, MIT, Johns Hopkins, and the University of Chicago.
Photo via
The Daily Beast
.