Articles
Join GOOD at Dwell on Design, June 25 to 27 in Los Angeles!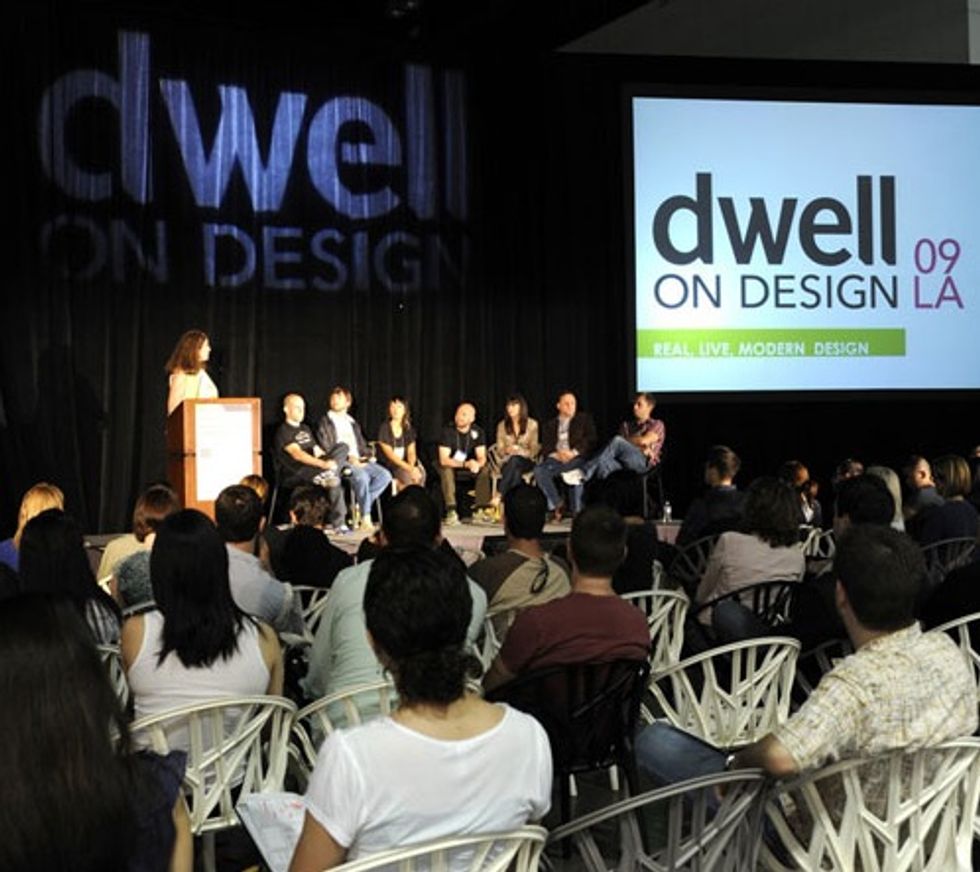 ---
Dwell on Design returns to the Los Angeles Convention Center June 25, 26, and 27 as our favorite celebration of modern, sustainable design—and right in our own backyard. This year
Dwell
asked GOOD to curate three panels that we're very excited about, so we're hoping you can stop by and enjoy them, along with the rest of the conference.
On Friday, June 25, on the Sustainability Stage at 12:00 p.m., GOOD creative director Casey Caplowe will be co-hosting a greywater workshop featuring the urban homesteaders Erik Knutzen and Kelly Coyne. Knutzen and Coyne are well-known for their farm located right in the heart of Los Angeles, as well as their simple hacks to get maximum efficiency out of their home. They'll share several strategies for saving both water and money—and how to have a lot of fun doing it.
Immediately after that, at 12:30 p.m. also on the Sustainability Stage, GOOD editor in chief Zach Frechette moderates "Understanding the LA River," a panel discussion of local activists who are helping to restore the river's usefulness as well as its image with Angelenos. Joining Zach will be Juan Devis of local public television station KCET, who recently completed an impressive interactive project on the river; Mia Lehrer, the landscape architect behind the river's revitalization plan (and who is judging our new school garden design contest); and Lewis MacAdams from Friends of the L.A. River, who will talk about an exciting new future for the river.
And on Saturday, June 26, at 12:30 p.m. on the Sustainability Stage, our design columnist Alissa Walker moderates "Improvising and Improving LA Transit," a panel showcasing how three Angelenos have taken a DIY approach to making the city's transportation better. She'll be talking to Dan Koeppel, who leads an annual 35-mile stairway walk through Los Anegeles; Richard Ankrom, the artist who took it upon himself to improve an Los Anegeles freeway sign; and Joseph Prichard, a graphic designer who works to improve bike signage (he also pens the Better Bikeways series for GOOD).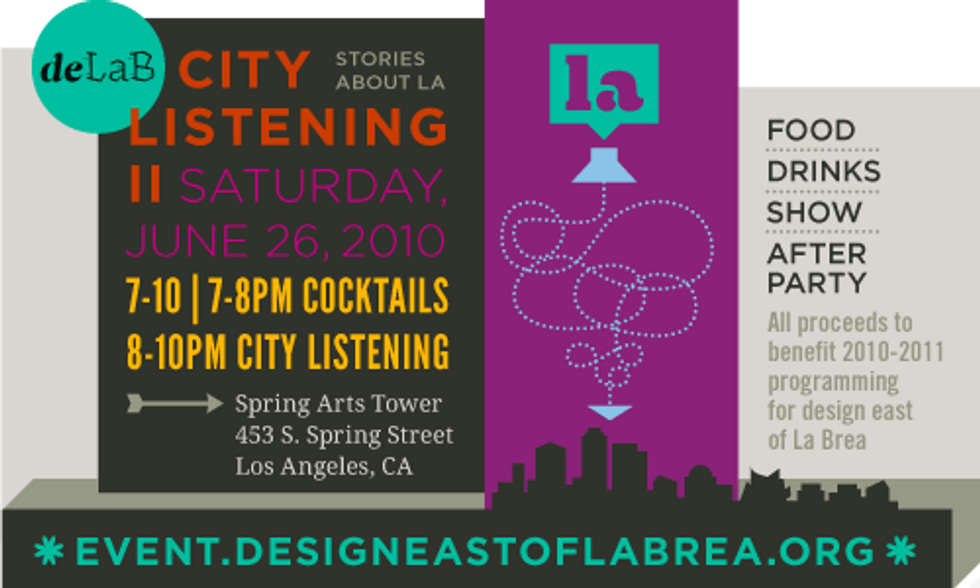 Later that night, we highly recommend stopping by Dwell on Design's
featured Saturday night event
, which is yet another celebration of Los Angeles design produced by friends-of-GOOD
de LaB
. The event,
City Listening II
, will feature stories about Los Angeles read by some of the city's design and architecture writers, including GOOD editor-in-chief Zach Frechette, GOOD design columnist Alissa Walker, KCRW's Frances Anderton, the
Los Anegeles Times
's Christopher Hawthorne, LA Creek Freak writer Joe Linton, and many more. There will also be interactive installations including a seed bomb demo and a silent auction. We can guarantee you're in for a highly entertaining evening: We held the very first City Listening at GOOD as part of GOOD December in 2008.
Dwell on Design
June 25 to 27
Los Angeles Convention Center
GOOD readers receive $15 off the Dwell Exhibition Plus Ticket (50 percent off the two-day Weekend Pass) if they purchase tickets before June 23 with the code: DWELL8B



City Listening II
Saturday, June 26, 7 to 10 p.m,
Spring Arts Tower
GOOD readers receive 20 percent off all tickets purchased online with the code: good