Articles
A new social network founded by Chris Hughes, a tech whiz behind Facebook and the Obama campaign, hopes to connect nonprofits with an enthusiastic audience.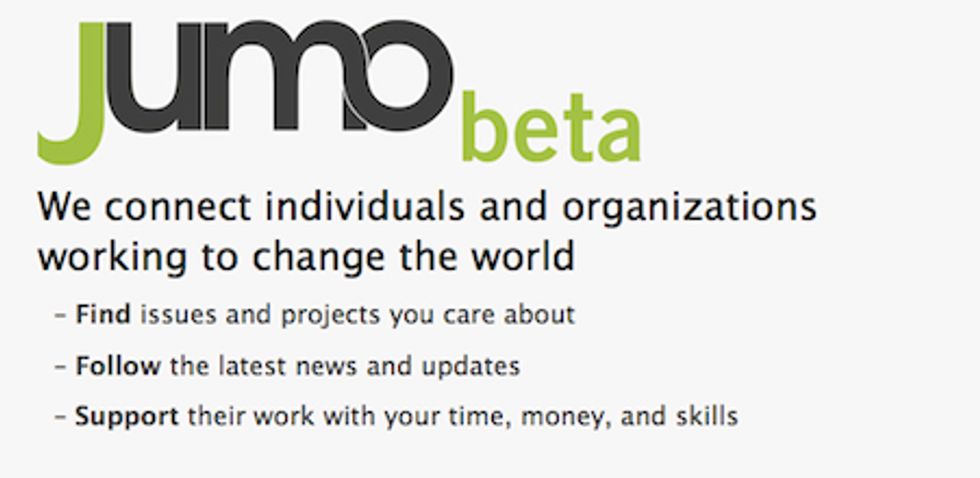 Two days after Monday's beta launch of
Jumo
, a new social networking application for nonprofits and their supporters, it was overwhelmed with traffic, grinding the site to a halt. "There were a couple of hours where we actually got up to the top of
The New York Times
's most-emailed list," says Jumo's awed 27-year-old founder Chris Hughes, who gained global attention as director of online organizing for the Obama campaign. While they're not disclosing any numbers yet, Hughes says they had sent invitations to "tens of thousands" of potential users and had planned for "a factor several times larger" to visit the site—which still wasn't enough. But the fact that the site—which is back up and running—was so submerged by do-gooders bodes well for its success.
Not surprisingly, Jumo works in concert with Facebook, where Hughes started his career as one of the Harvard student co-founders. New users fill out a brief profile that includes interests and location, then they're whisked over to a Facebook-like interface, which slurps in their friends who are also on Jumo. Users can "follow" causes or issues they want to track, see what causes their friends are following, and browse the cause and issue newsfeeds, which pull in mentions from different sources, from Twitter to news stories to blog posts. Content can even be customized by city, and they're also hoping to add features like listing events and other volunteer opportunities.
---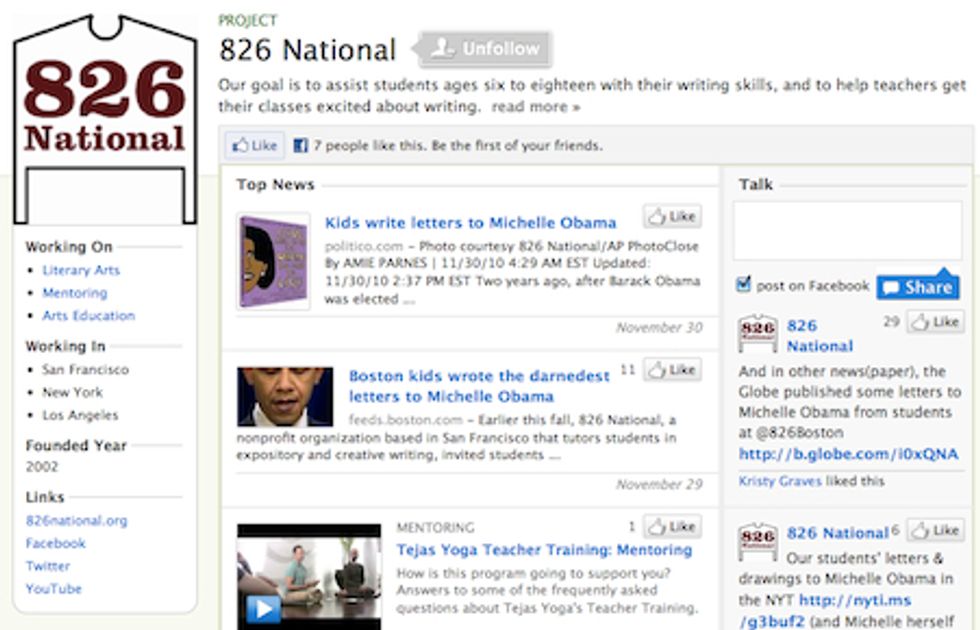 This isn't a way to crowdsource support for a cause, says Hughes; rather, it's a way for people to join causes that are already in motion. "We make it easy as possible for people to support people in the field who are working to bring about change," he says. But part of that experience is allowing users to find and research causes that are relevant to them. To aid this feeling of discovery, more than 3,500 causes and projects were pre-seeded on the site, but any cause or project with a charitable mission can easily set up a profile on Jumo. Those who with 501(c)3 status can even accept donations through the site.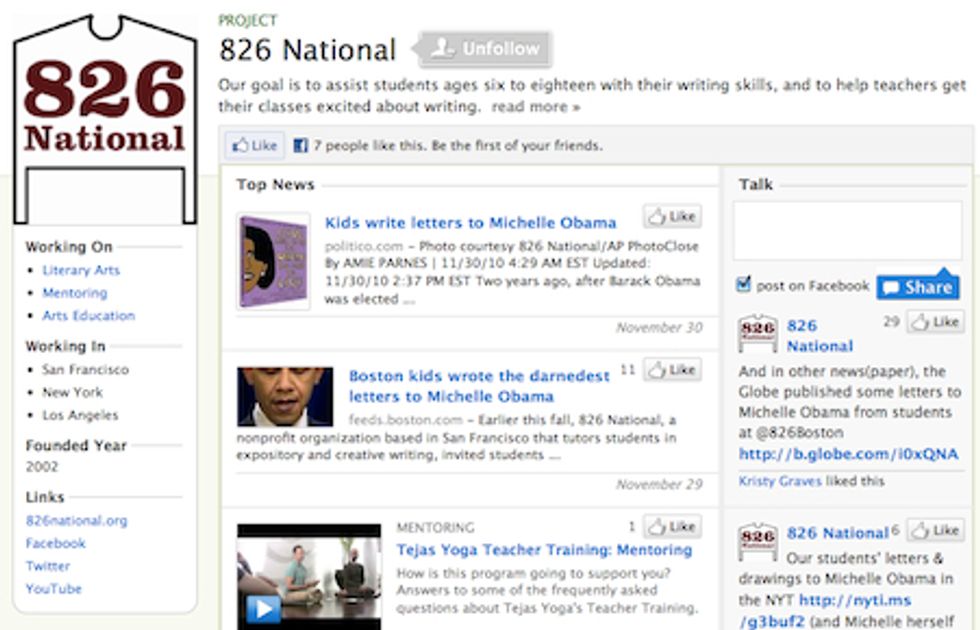 By lowering the barrier of entry, Hughes says Jumo was designed to help nonprofits and cause-related projects. "We built it knowing that a lot of projects do not have full time communications staff, let alone someone focusing on social media," he says. By helping them easily join a framework that's familiar and easy to use, they're able to reach far more people than through their own efforts on Facebook or Twitter.
To fund Jumo, Hughes and his team raised $3.5 million, some of which came from places like the Knight Foundation, who gave them a grant in August, as well as some private investors. Users can also add a small donation to Jumo when they donate to a nonprofit. And they'll be unveiling a sponsorship program next year, which Hughes promises will be relevant to their audience. "We don't want advertising to be intrusive. All sponsorships have to be useful to the user." In fact, Jumo is currently looking for some new employees to join their small team, including a monetization director.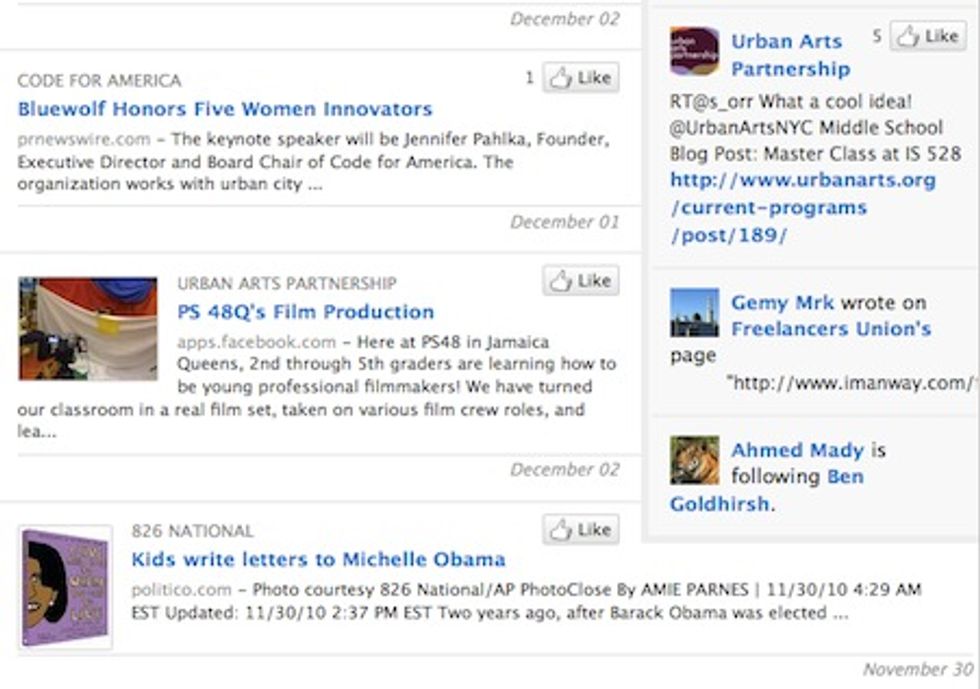 As Jumo's staff starts in on the real work—streamlining the site, finding out what works, adding new features—Hughes is optimistic that Jumo can be a real missing link between interest and engagement that he sees in people who care about social causes. He hopes that for more people, seeing a nonprofit name or story flash through their social networks won't just be a one-time interaction. "If we can help people find projects they connect with, and keep up with them in a way that makes them want to support them, then we'll have been successful."