Articles
King's Day, One Before Obama's Coronation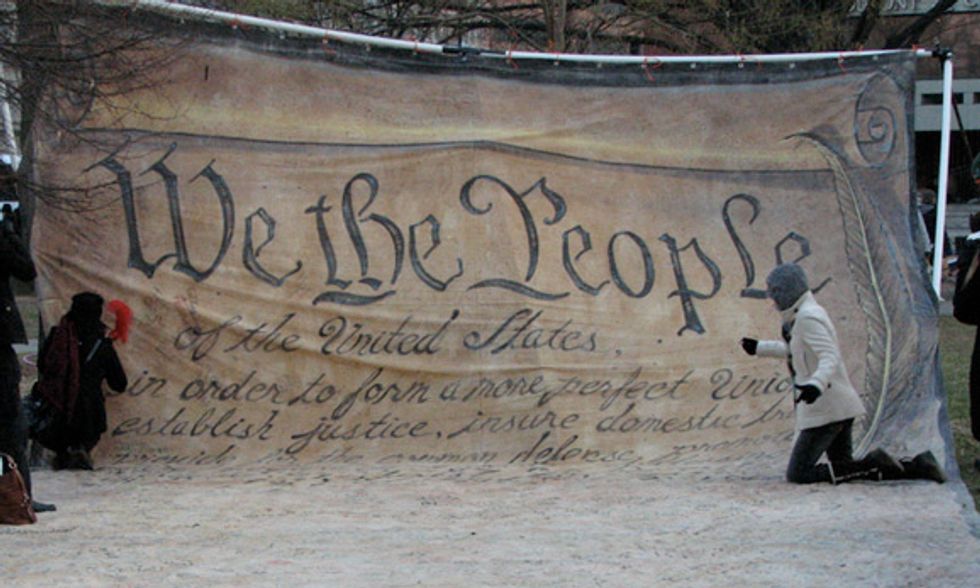 Barack Obama has a big-time Abraham Lincoln obsession. The President-elect's inaugural festivities are stunning proof of that: He'll take his oath tomorrow on the
same Bible that Honest Abe used
during his first swearing-in ceremony in 1861; he, along with Joe Biden, arrived in D.C. Saturday via train,
recreating a trip Lincoln took
; he'll even
eat a lunch like Lincoln did
.Though he is constantly making parallels between himself and the 16th president, Obama's rise often intersects with the legacy of another man, whose birthday we celebrate today. The day of the President-elect's acceptance at the Democratic National Convention was the
45th anniversary of the "I Have a Dream" speech
. Tomorrow's inauguration comes the day after the observed
celebration of MLK's birthday
, which would have been his 80th. They will long be married in history for their soaring rhetoric, as well as their meaning to the black community in America.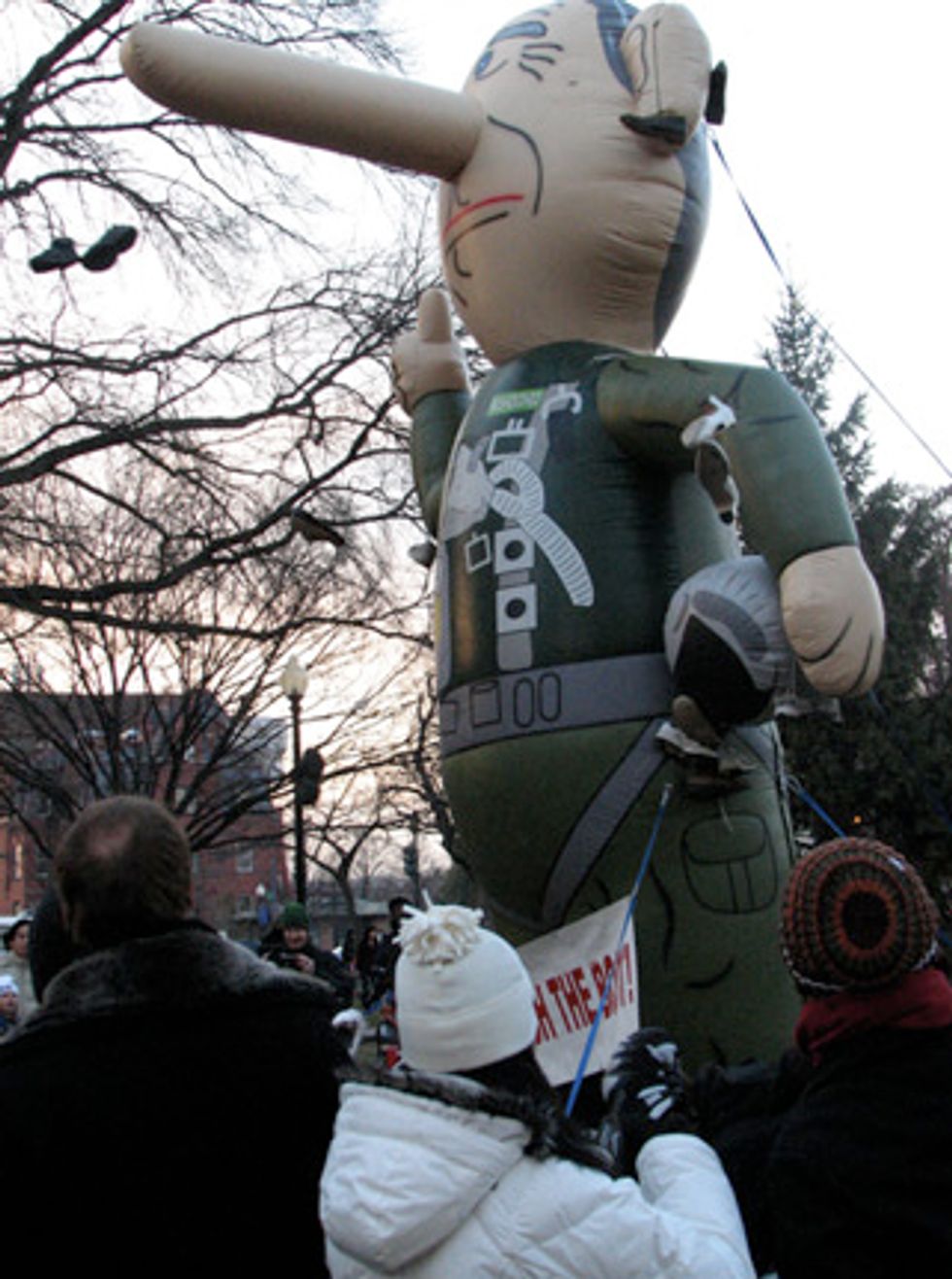 ---
Today, on the mall (which had an atmosphere not unlike Times Square, with vendors aplenty trying to make a quick buck off of Obama-centric merchandise and touristy flashes flashing and shutters shuttering) there was surprisingly little invocation of Rev. King. Perhaps it's that while King spoke for people whose voices had been hushed, Obama will soon be the leader of the free world.After he deals with the economy and makes a decision on universal healthcare and the environment, Obama might have to deal with a
monument to the slain civil rights leader
that is scheduled to be unveiled in 2010, but is already causing plenty of controversy in the capital. According to the new-ish web mag Culture11, the project will be roughly 100 feet from the memorial to FDR, and is taking heat for several reasons, including the fact that its
design is by a Chinese sculptor
(rather than an American).While overt mentions to King were few and far between among the throngs, there was some civil disobedience, or rather harmless
symbolic
disobedience in Dupont Circle: A large, inflatable effigy of George Bush with a Pinocchio nose, at which gatherers launched shoes, taking out eight years worth of angst on the oversized doll.Elsewhere in the Circle was a large scroll bearing the U.S. Constitution for passersby to sign, effectively showing support for the ideals it embodies.